Hybrid in-person, virtual COMPUTEX 2022 to kick off May 24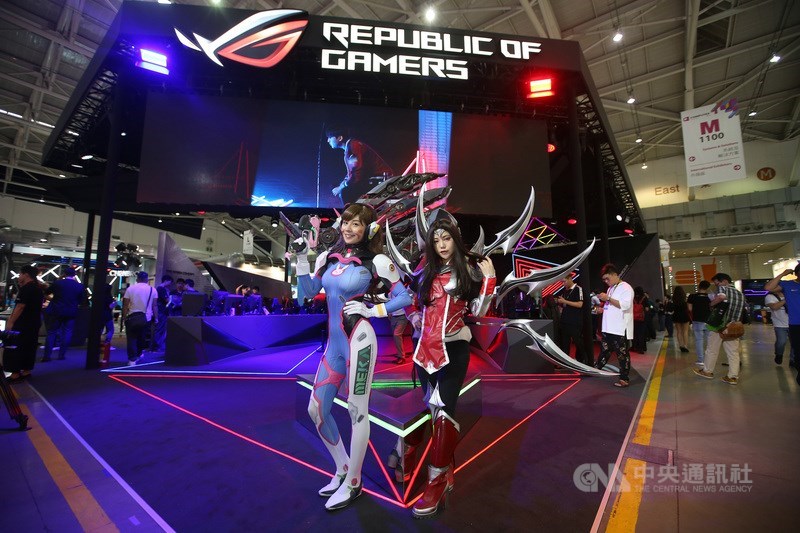 Taipei, May 19 (CNA) COMPUTEX Taipei, one of the world's largest computer and technology trade shows, will kick off on May 24 and feature a mixture of both in-person and online events, according to one of its co-organizers.
Patrons will be able to attend the show both at the Taipei Nangang Exhibition Center from May 24 to 27 and virtually via COMPUTEX Cyberworld from May 24 to June 30, the Taipei Computer Association said in a statement.
COMPUTEX will assist exhibitors unable to attend the physical show due to COVID-19 restrictions by releasing technology unboxing videos, showcasing featured products, and holding online forums and 3D exhibitions on Cyberworld, the association added.
According to the association, COMPUTEX will feature several keynote speeches from prominent tech bosses, including Lisa Su (蘇姿丰), chairwoman and CEO of AMD, on May 23, and Kurt Sievers, president and CEO of NXP Semiconductors, on May 24.
David Moore, chief strategy officer and senior vice president of Micron Technology, and Supermicro CEO Charles Liang (梁見後) will also be present to share their views on future trends in the technology industry.
In addition, InnoVEX, the exhibit dedicated to startups at COMPUTEX 2022, will be held at Taipei Nangang Exhibition Center and virtually on COMPUTEX DigitalGo from May 24 to June 6, the Taiwan External Trade Development Council (TAITRA), a co-organizer alongside the Taipei Computer Association, said in a separate statement.
As Asia's leading startup platform, InnoVEX is expected to attract 195 participating startups from 14 countries, according to TAITRA.
The European Bank for Reconstruction and Development, which participated in InnoVEX for the first time last year, makes its return and has gathered startups from Jordan, Mongolia, Greece, Kosovo, Montenegro, Egypt, and Kazakhstan, to exhibit e-commerce related products at InnoVEX 2022 virtually, TAITRA added.
The show also features an Italian National Pavilion organized by the Italian Trade Agency Taipei Office, featuring 11 Italian startups showcasing their front-facing technologies and innovative approaches to artificial intelligence (AI).
In addition, the second annual Taiwan-Israel Innovation Summit will be held virtually on May 25 to share success stories of cooperation between Israeli startups and the Taiwanese technology industry, according to TAITRA.
InnoVEX will also feature themed pavilions presented by industry organizations and government agencies, such as the Garage+ Pavilion, which highlights 48 startups in the areas of AI, the internet of things (IoT), health care, and green technology, with the support of Taiwan's National Development Council.
Pavilions organized by the Small and Medium Enterprise Administration, the Ministry of Economic Affairs, and the Ministry of Science and Technology will feature over 80 top startups demonstrating forward-looking technologies and smart energy, smart healthcare, smart life, smart agriculture, green technology, IoT, and big data innovations, TAITRA added.