CORONAVIRUS
/
Medigen vaccine Phase 3 clinical trial inoculations completed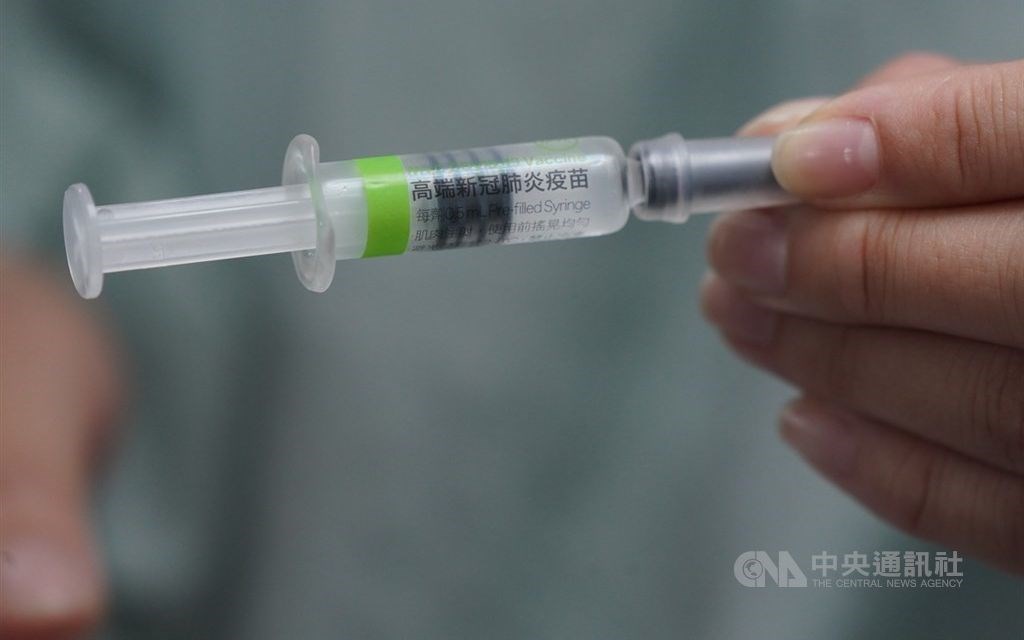 Taipei, Dec. 6 (CNA) All participants in the Phase 3 clinical trial of Taiwan-based Medigen Vaccine Biologics Corp.'s COVID-19 vaccine in Paraguay have now received two shots of either the Medigen or AstraZeneca vaccine, the company said Monday.
The trial began on Oct. 13, and it will compare the effectiveness of the Medigen and AstraZeneca vaccines via immunobridging, which measures the neutralizing antibodies generated by the jabs in trial participants to infer each vaccine's overall level of protection.
As of Dec. 4, half of the 1,000-plus participants in the trial received two jabs of the Medigen vaccine, and the other half got two doses of the AstraZeneca vaccine, Medigen said in a statement.
Blood samples will be collected from the participants two weeks after they received their second dose for immunobridging analysis, Medigen said.
Besides the trial in Paraguay, Medigen's COVID-19 vaccine has also been chosen to take part in the Solidarity Trial Vaccines platform, an international clinical trial platform co-launched by the World Health Organization.
Medigen's vaccine is the only domestically developed COVID-19 vaccine that has received emergency use authorization from Taiwan's Food and Drug Administration, and its rollout in Taiwan began on Aug. 23.
The approval was controversial because it was the first in the world based on immunobridging rather than going through a larger Phase 3 trial with tens of thousands of participants to test the vaccine's effectiveness and safety.
Taiwan's government ordered 5 million doses of the vaccine, but skepticism over the immunobridging process and the lack of actual data for the vaccine have been in part responsible for its lack of acceptance among Taiwanese.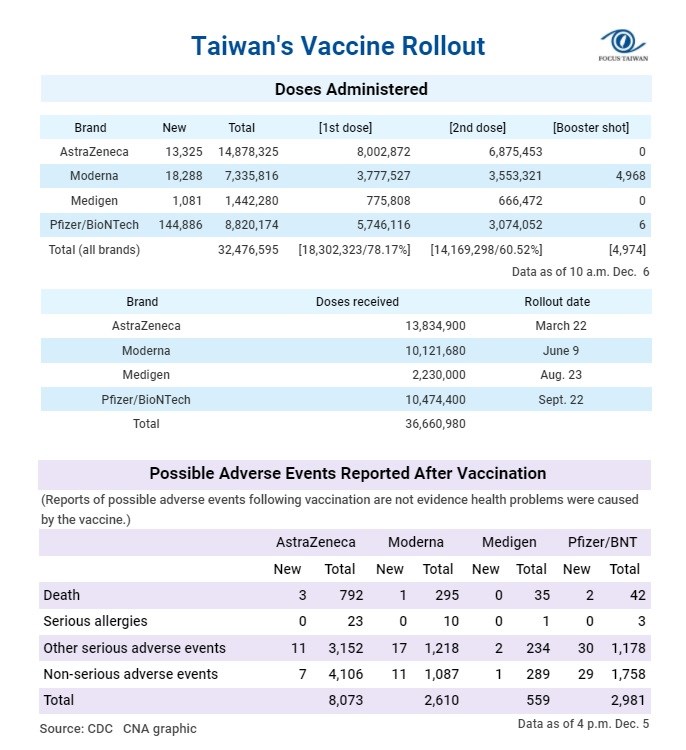 To date, 775,808 people, or only 3.3 percent of Taiwan's 23.41 million population, have received at least one dose of the Medigen vaccine, and 666,472 people, or 2.8 percent of the population, have gotten two doses, according to Central Epidemic Command Center (CECC) data.
Just over 78 percent of Taiwan's population have gotten one COVID-19 vaccine jab as of Monday, and 60 percent of the population have received two vaccine doses, CECC data showed.
View All