CORONAVIRUS
/
Taiwan in talks with foreign firms to produce COVID-19 vaccines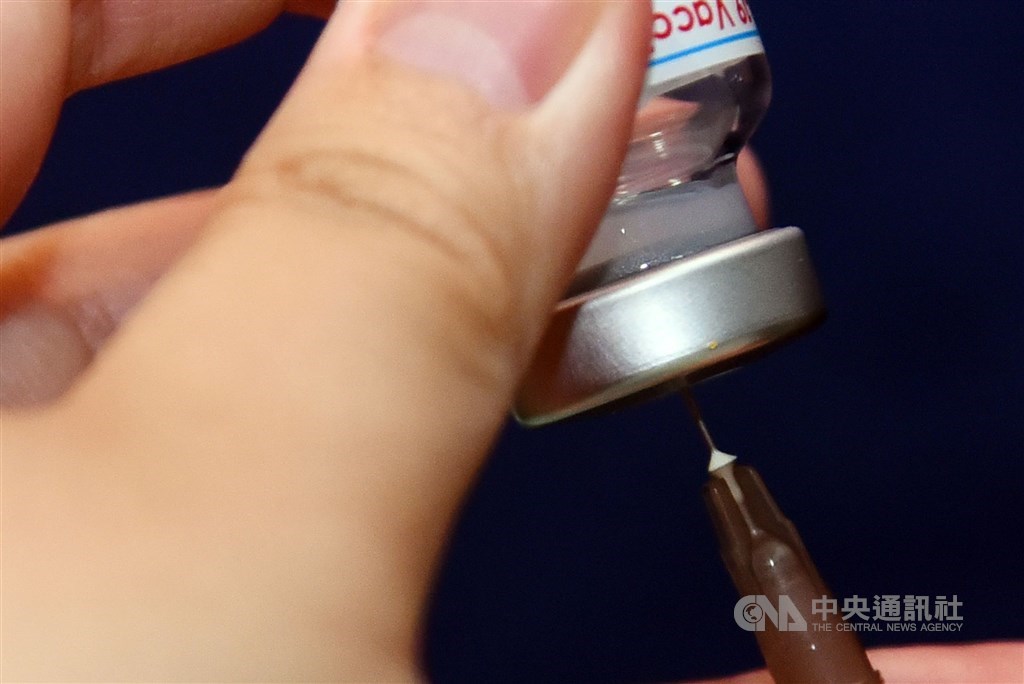 Taipei, June 29 (CNA) Health Minister Chen Shih-chung (陳時中) confirmed Tuesday that Taiwan is in talks with foreign companies to manufacture COVID-19 vaccines on a contract basis, but he did not provide any specific details.
Responding to a question on the subject at a Central Epidemic Command Center (CECC) press briefing, Chen confirmed that talks to produce COVID-19 vaccines developed by foreign companies in Taiwan were underway.
He indicated, however, that there was no guarantee the talks would succeed and said it will depend on whether Taiwan has the technical capabilities and the production capacity necessary and the companies' own plans to sell and distribute their vaccines.
The government is meeting with local manufacturers to understand whether they would be willing to produce the vaccines if a deal is reached, he said.
Although Chen did not mention which companies Taiwan is in talks with, local media recently reported possible discussions between Moderna and the National Health Research Institutes (NHRI) on making vaccines here.
At the same briefing, Liang Kung-yee (梁賡義), who heads the National Health Research Institutes (NHRI), did not confirm the Moderna tie, but did say there were talks being held.
"The chances of success (of signing a deal) are low, even internationally, but we will try our best," Liang said.
The main obstacle to such a deal would be the production capacity of local manufacturers, which is why previous talks with foreign pharmaceutical companies fell through, Liang said.
Liang was referring to AstraZeneca, which was in talks with Taiwan last year on the possibility of producing their COVID-19 vaccine in Taiwan. The plan was eventually scrapped due to a lack of capacity, according to Chen's account.
AstraZeneca had wanted Taiwan to manufacture at least 300 million doses a year, but the government felt that it be would too difficult to do so and proposed instead to produce 100 million doses a year, Chen has said.
At the press briefing, Liang also denied media reports that the NHRI is building a vaccine manufacturing facility in preparation for producing COVID-19 vaccines.
The NHRI is indeed building a new facility, Liang said, but its main purpose is for Taiwan to have adequate vaccine production capabilities in case of an emergency in the future, such as if a new viral disease were to emerge.
The facility will also house laboratories at the P3 level, which will allow researchers to test new medications and vaccines, he said.
The National Development Council approved the NHRI's plan to build the facility in April, and it is scheduled to be completed in three years, Liang said.
The NHRI is participating in government talks with foreign firms as an advisor on technical issues, he said, and he stressed that the institute will not be manufacturing COVID-19 vaccines if the talks succeed.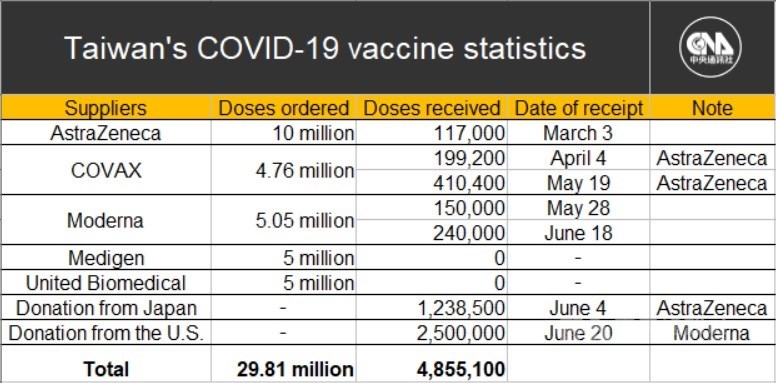 View All