Hon Hai to set up U.S. EV production site in partnership with Fisker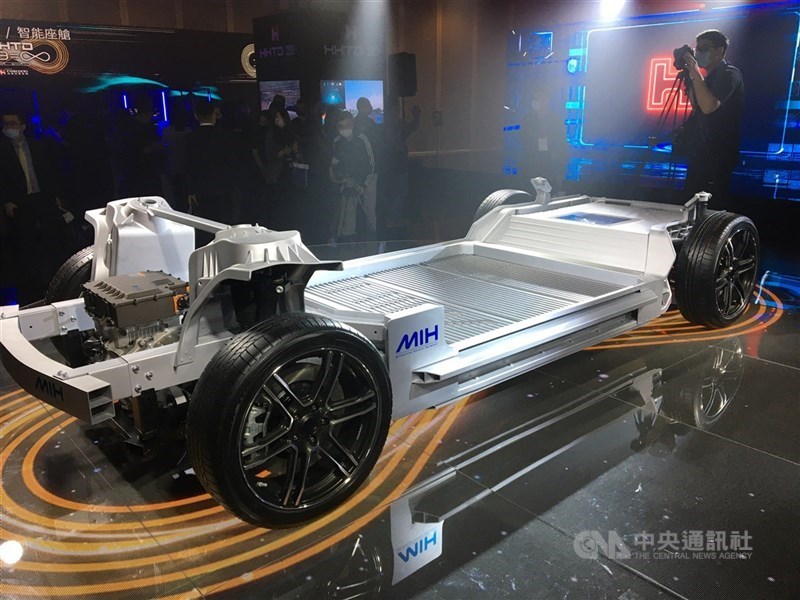 Taipei, May 14 (CNA) Taiwan-based manufacturing giant Hon Hai Precision Industry Co. said Friday it has decided to establish an electric vehicle production site in the United States in partnership with American EV maker Fisker Inc.
In a statement, Hon Hai said it has signed a framework agreement with Fisker to establish an EV production site in the U.S. with both sides using the MIH Open Platform promoted by Hon Hai for EV development.
The MIH Open Platform was initiated by Yulon Group subsidiary Hua-Chuang Automobile Information Technical Center Co. Hon Hai formed a joint venture with Hua-Chuang in February 2020 called Foxtron Vehicle Technologies Co. to strengthen the platform, which provides solutions for other automakers.
Hon Hai plans to build the platform into the "Android of the electric car industry" as part of its efforts to enter the global electric vehicle market.
Hon Hai said its first joint electronic car model, to be sold under the Fisker brand, is scheduled to enter mass production in the fourth quarter of 2023, adding that the model will carry a price tag of less than US$30,000 without subsidies included.
The market had been watching closely where Hon Hai would build its EV plant as the company had previously said it was considering sites in the U.S. and Mexico.
Under the agreement, Hon Hai said the partnership has set its sights on the markets in North America, Europe, China and India.
The design of the upcoming EV model jointly developed by the two partners has been completed, while both have selected suppliers of key components for the new model, Hon Hai said.
Fisker is expected to secure semiconductor supplies through its partnership with the company in the future, Hon Hai added.
The joint project with Fisker is called the Personal Electric Automotive Revolution (PEAR), and progress remains on schedule, Hon Hai said.
As part of the PEAR project, Hon Hai said it and Fisker have opened offices in the U.S. and Taiwan as part of their coordination efforts in design, engineering, manufacturing, procurement and marketing.
In recent years, Hon Hai has promoted a "3 plus 3" initiative to expand from its contract manufacturing business into hardware and software integration. The development of electric cars is central to that initiative, as is building an electric car supply chain.
The "3 plus 3" initiative refers to three emerging industries -- electric cars, robots and digital healthcare -- that are being developed through the application of artificial intelligence, semiconductor and communication technologies.