Semiconductor giants shake hands in relationship ice-breaker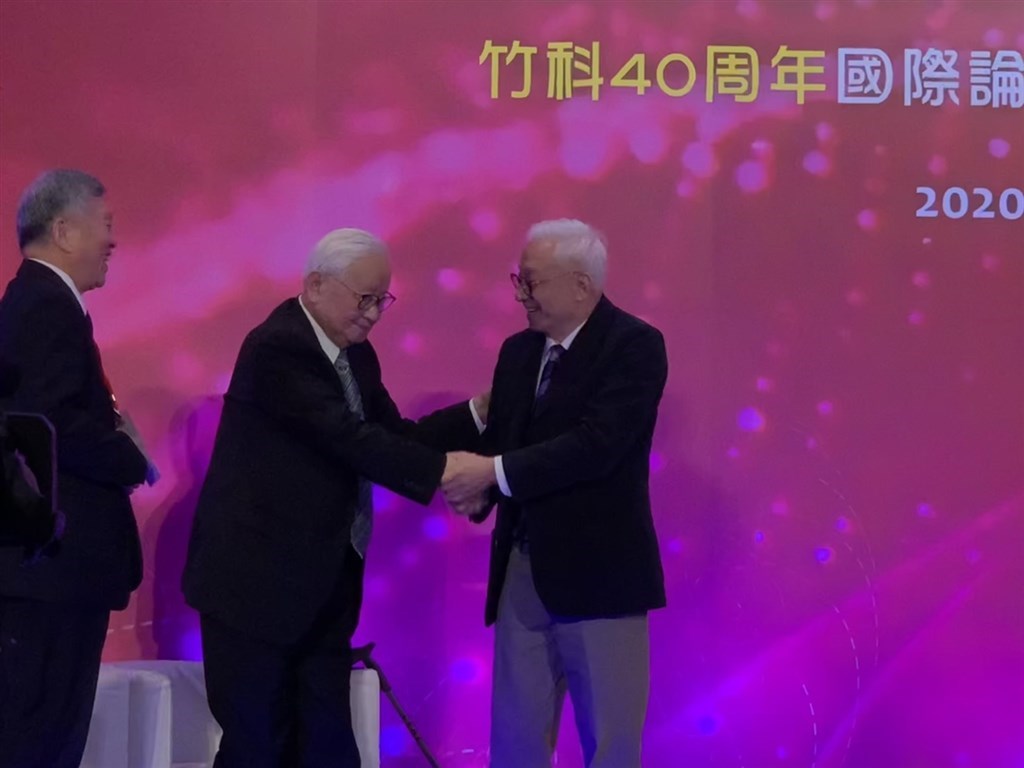 Taipei, Dec. 15 (CNA) Morris Chang (張忠謀) and Robert Tsao (曹興誠), two semiconductor gurus in Taiwan, appeared together for the first time in two decades on Tuesday, shaking hands in what is described by the news media as an ice-breaking move in their relations.
Chang, founder of Taiwan Semiconductor Manufacturing Co. (TSMC), and Tsao, founder of TSMC's smaller rival, United Microelectronics Corp. (UMC), showed up at a ceremony held by the Hsinchu Science Park to celebrate the industrial park's 40th anniversary, where many Taiwanese tech heavyweights, such as TSMC and UMC, are headquartered.
The ceremony, in which Chang and Tsao received awards from the science park administration in recognition of their contribution to the science park, helped to bring the two tech heavyweights together on the same occasion since their last joint appearance at a breakfast meeting held by the Ministry of Economic Affairs about 20 years ago.
Commenting on the media coverage of a break in the ice between them, Tsao, 73, said that relations between himself and Chang, 89, have never been frozen at all, adding that neither of them had any intention of avoiding one another.
The deterioration of relations between the two tech giants originated from a complaint by Tsao that Chang took his idea of developing the pure wafer foundry industry in Taiwan, according to the media.
Tsao, who set up UMC in 1982 as the first semiconductor firm in Taiwan, thought he was the first person to bring up the concept of Taiwan building a pure-play foundry model to compete in the global semiconductor industry.
Tsao told Chang of his idea during a meeting in 1984 in the United States, where the TSMC founder was serving as a technology advisor to Taiwan before setting up his own company. Chang, however, dismissed Tsao's concept at the time.
However, it turned out that Chang adopted the foundry operation strategy after he set up TSMC in 1987. He then made great efforts to develop the 0.13 micro process and more advanced processes to build the company into the largest contract chipmaker in the world, leaving UMC in its wake, although it had also entered the pure-play foundry business.
With the success enjoyed by TSMC, Chang has earned the nickname of the "father of semiconductors" in the industry.
According to a recent research paper by the Taipei-based Topology Research Institute, TSMC is expected to retain the No. 1 title in the fourth quarter of this year by generating US$12.55 billion in revenue, while UMC is expected to rise one place to third by posting US$1.57 billion in sales.
In addition, both men had different views about investing in China for years, while they had also been odds over bonuses for employees.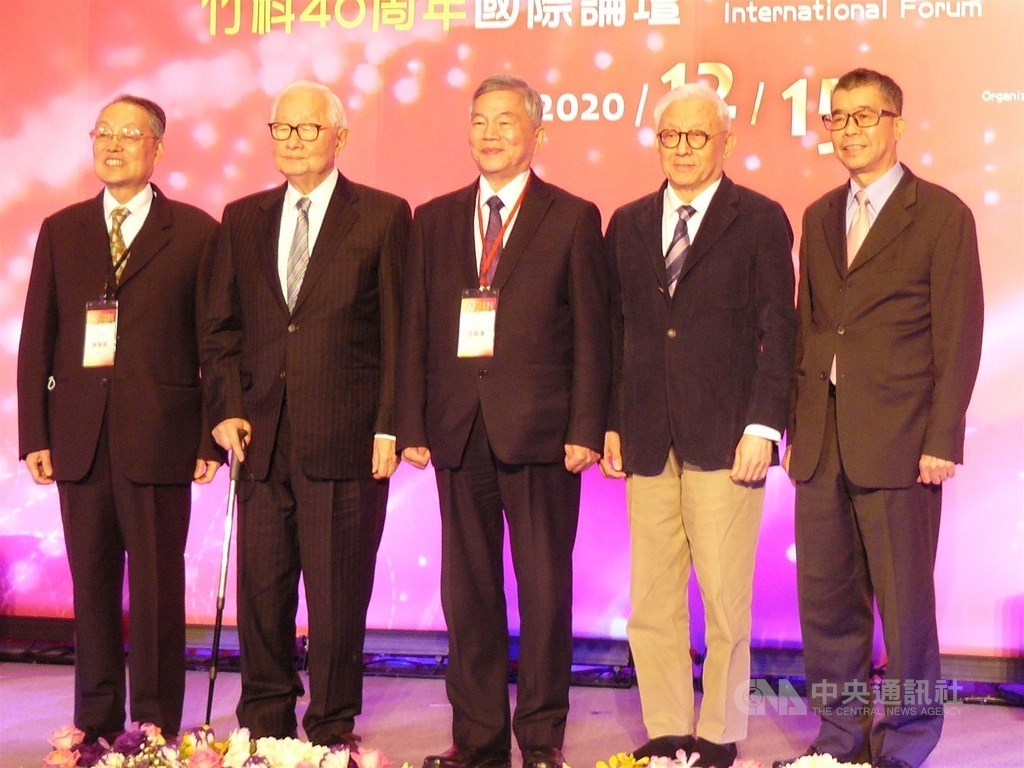 Addressing the ceremony on Tuesday, Chang said that Taiwan needs institutions like the Hsinchu Science Park to push for the country's tech development by providing one-stop services to allow companies to set up their footholds, while Tsao said the science park needs to solve its problems of water and electricity shortages.
After their speeches, Chang, Tsao and two other award recipients -- PC brand Acer Inc. founder Stan Shih (施振榮) and IC designer MediaTek Inc. founder Tsai Ming-kai (蔡明介), posed for photos, a rare occasion for the TSMC and UMC founders to appear in the same pictures.