Japan's curb on tech exports to Korea seen unlikely to profit Taiwan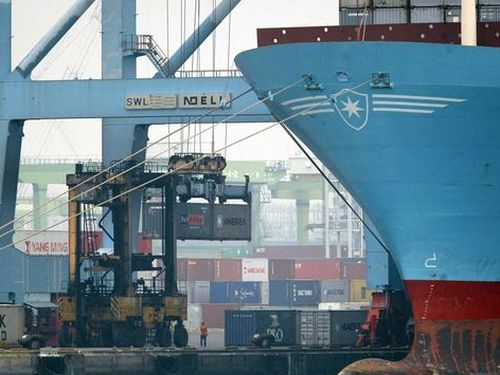 Taipei, July 2 (CNA) Japan's recent decision to tighten controls on the export to South Korea of certain chemicals used in chip and smartphone manufacture is unlikely to result in any significant benefit to Taiwanese suppliers, local analysts said Tuesday.
Taiwanese suppliers might see a short-term rise in their share prices but they are not positioned to fill the supply gap left by Japan, the analysts said.
In a conflict with South Korea over forced wartime labor, Japan announced Monday that its exporters would be required to obtain specific approval for the transfer of fluorinated polyimide, which is used in the production of smartphone screens, and photoresist and high-purity hydrogen fluoride, which are used in semiconductor production.
The announcement Monday of the new regulations, which take effect July 4, followed an order by South Korean courts for Japanese companies to compensate people forced into labor during World War II. Japan said that issue was addressed decades ago when it resumed diplomatic relations with South Korea.
The imposition of export controls, which effectively ends Japan's preferential trade treatment of South Korea, means that it could take up to 90 days for exporters to obtain the required permission, according to international media reports.
In Taiwan, Hua Nan Securities Investment Management Chairman David Chu (儲祥生) said South Korea's many manufacturers of high-end electronics components need Japan's technologies.
"I do not think Japan's export controls will prompt South Korean buyers to place orders with Taiwanese firms," he said. "In any event, I doubt Taiwanese firms are capable of supplying those critical technologies or products to South Korean buyers."
Tsai Ming-han (蔡明翰), a manager at Cathay Futures, said Japan's export curbs are a political issue rather than a technical matter, just like the restrictions the United States has placed on its companies to prevent them from doing business with Chinese telecom equipment maker Huawei Technologies Inc.
"Taiwan is unlikely to benefit from the Japan-South Korea political row and see an increase in orders," Tsai said. "South Korean firms can simply increase their stockpiles."
According to South Korean media, Samsung Electronics, SK Hynix Inc. and LG Display Co. are the companies that would be most seriously affected by Japan's decision, since they rely heavily on supplies of the three chemicals from Japan for manufacture of their products.
The major Japanese manufacturers of the three chemicals are JSR Corp., Tokyo Ohka Kogyo Co. and Shin-Etsu Chemical Co., news media in Japan have reported.
According to Taipei-based market information advisory firm TrendForce Corp., Samsung and Hynix accounted for more than 70 percent of the global dynamic random access memory (DRAM) chip sales and almost 40 percent of NAND Flash sales in the first quarter of the year.
Some analysts in Taiwan said that if Samsung and Hynix's production declined as a result of Japan's export controls, their Taiwanese competitors such as Nan Ya Technology Corp. would benefit.
On Tuesday, shares of Nan Ya Technology rose 0.45 percent to close at NT$66.30 (US$2.13), while the weighted index on the Taiwan Stock Exchange ended down 0.28 percent at 10,865.12.
The slight gains of the stock, however, might be short-lived since it is too early to say whether Taiwanese companies would benefit in any significant way from the export controls imposed by Japan, Tsai said.