ELECTION 2024
/
3 poll experts selected to help form joint KMT-TPP presidential ticket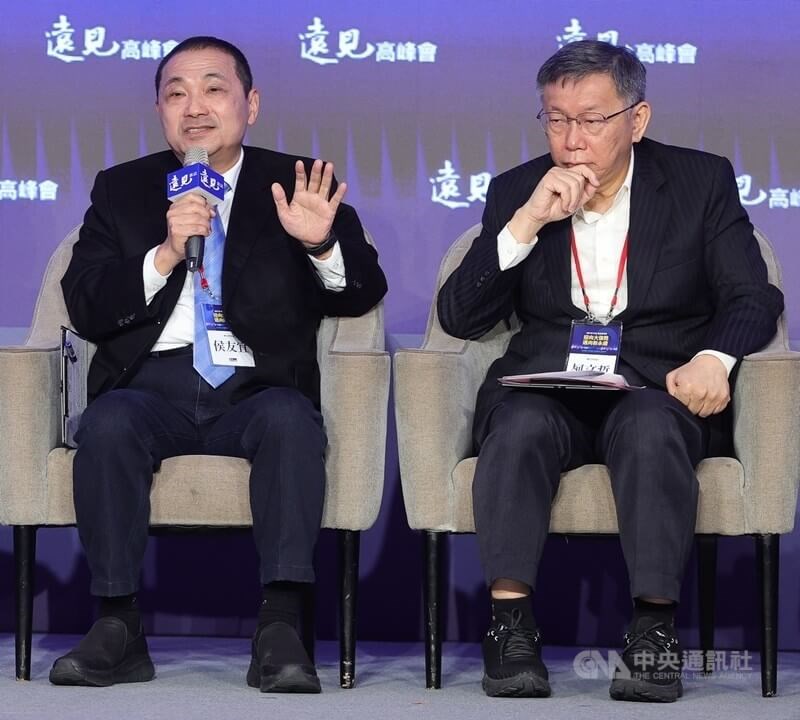 Taipei, Nov. 16 (CNA) Three polling experts have been selected to assess the results of public and internal opinion polls from the Kuomintang (KMT) and Taiwan People's Party (TPP), which will be used to determine who runs as president and vice president on a joint KMT-TPP ticket in the 2024 presidential election, sources with knowledge of the matter said Thursday.
Chen Lu-huei (陳陸輝), head of National Chengchi University's (NCCU) Department of Political Science, was recommended by former President Ma Ying-jeou (馬英九) of the KMT, while the KMT nominated Chuang Po-chung (莊伯仲), a former professor in Chinese Culture University's journalism department and the TPP selected Kuan Chih-yu (關智宇), a polling expert, according to the sources.
The selection is part of an agreement reached by the KMT and the TPP on Wednesday during a meeting to determine the presidential and vice presidential candidates on a joint ticket through public polling.
KMT presidential nominee Hou Yu-ih (侯友宜), TPP chairman and presidential nominee Ko Wen-je (柯文哲), and KMT Chairman Eric Chu (朱立倫), met behind closed doors for two and a half hours in a bid to determine the ticket for the Jan. 13, 2024 presidential election, with former President Ma Ying-jeou (馬英九) also in attendance.
In a joint statement following the meeting, the participants said they had agreed to use polling results as the basis of their decision and said former President Ma, the KMT and the TPP would each recommend a polling expert. The three experts will assess poll results released publicly from Nov. 7 to Nov. 17 and the results of internal KMT and TPP polls to determine the ticket.
Chen, a distinguished research fellow from NCCU's Election Study Center, specializes in public opinion surveys, political behavior, political socialization, and research methods.
Chuang, who earned a Ph.D. in Communication from Wayne State University in Detroit, Michigan, specializes in statistics, research methods and public opinion polling. He is head of the Chinese Communication Management Society and used to be director and spokesman of the KMT's Culture and Communications Committee.
Kuan, who holds a master's degree in political science from National Chung Cheng University, has more than 20 years of experience conducting public opinion polls and has conducted several political elections polls, according to Ko's campaign spokesman Austin Tai (戴于文).
View All