Hsinchu Mayor Kao's TPP membership rights suspended over alleged graft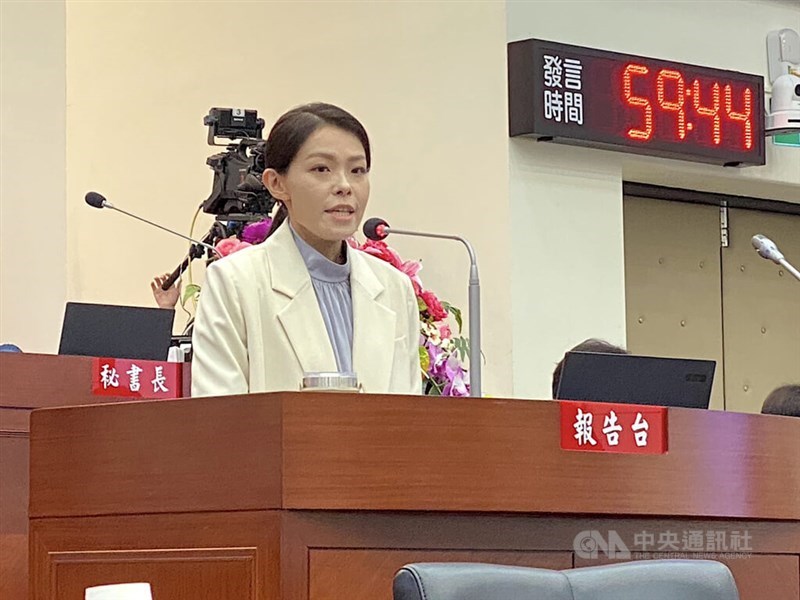 Taipei, Sept. 19 (CNA) The Taiwan People's Party (TPP) headquarters announced Tuesday the party membership rights of Hsinchu Mayor Kao Hung-an (高虹安) have been temporarily suspended pending a court's verdict on corruption charges filed against her.
Kao, who sits on the TPP's Central Committee, will not be able to participate in party affairs or give recommendations about the party's operations, TPP spokesman Adam Lee (李頂立) told a news conference in Taipei.
The Hsinchu mayor has been indicted for allegedly pocketing about NT$460,000 from what was supposed to be salary payments to her aides when she was a lawmaker from 2020-2022.
Lee said Kao will not be able to campaign for or be appointed to positions within the party, nor can she be elected party official as long as the suspension is in place, Lee said.
The TPP headquarters will notify Kao and TPP Chairman and presidential candidate Ko Wen-je (柯文哲) of the decision, Lee said.
Ko's attitude on this matter remains unchanged. He has said: "Whatever action that needs to be taken must be taken."
If Kao is eventually acquitted, all her membership rights will be restored, but if she is found guilty, the TPP will "take a more severe next step," Lee said.
According to the TPP's code of ethics, Kao's party membership will be revoked if she is found guilty during the first trial, but if she appeals and is later acquitted, her membership will be restored.
Kao, however, holds a "very important" public office, and it is the TPP's hope that she will present any evidence to her advantage during the lawsuit, he said.