DEFENSE
/
Taiwan defense expo returns after 4-year hiatus; U.S. joins for first time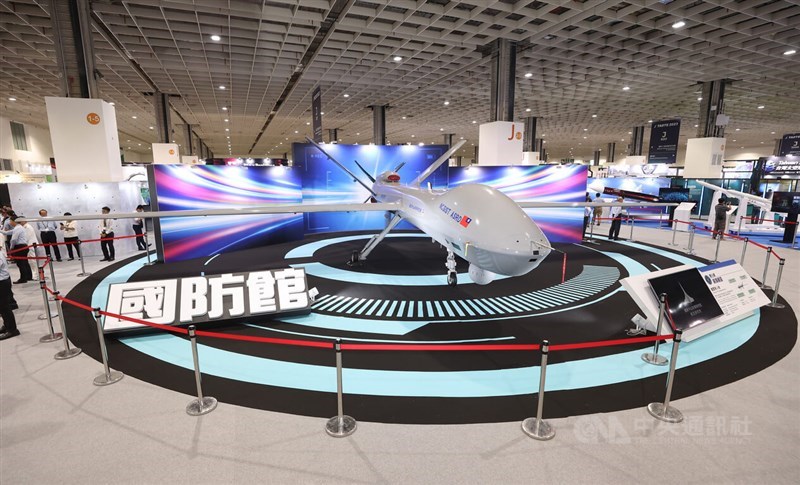 Taipei, Sept. 14 (CNA) The biennial Taipei Aerospace & Defense Technology Expo (TADTE) opened Thursday, after a four-year break, and for the first time included a United States pavilion.
The 16th edition of the show, being staged at the Taipei Nangang Exhibition Center Hall 1, is the largest ever, featuring some 280 exhibitors at 970 booths, as well as company representatives from 10 different countries, according to James Huang (黃志芳), chairman of the Taiwan External Trade Development Council (TAITRA), which organizes the TADTE.
At the opening ceremony, Sandra Oudkirk, director of the American Institute in Taiwan (AIT), congratulated the organizers on the historic participation in the biennial expo, which had not been held since 2019 due to the COVID-19 pandemic.
"The strong turnout reflects the rapid development and growth of Taiwan's aerospace and defense industry, as well as the growing international attention to trade and investment opportunities in the Taiwan market," Oudkirk said in her opening remarks.
She said the AIT, which represents U.S. interests in Taiwan in the absence of official ties, is hosting a pavilion at the show for the first time, in light of the two sides' "long and robust history of partnership in the aerospace and defense sectors."
The USA Pavilion features some of the biggest American names in those industries, including Lockheed Martin, Northrop Grumman, L3Harris, Raytheon and BAE Systems, Oudkirk said, adding that 41 small to medium-sized companies are also showcasing their products at the pavilion.
After the opening ceremony, Oudkirk toured the U.S. pavilion and chatted with some of the American company representatives.
According to the TAITRA, the Czech-Taiwanese Business Chamber, which is based in Prague, is also hosting a Czech pavilion at the three-day show for the first time.
The main focus of this year's TADTE, however, is the display by Taiwan's Ministry of National Defense, which highlights more than 50 advanced weapon systems, including a new attack drone, a domestically developed jet trainer simulator, and an exoskeleton suit, according to the organizers.
The expo will be open only to professional buyers on the first two days, and the general public will be admitted free of charge on Saturday, the organizers said.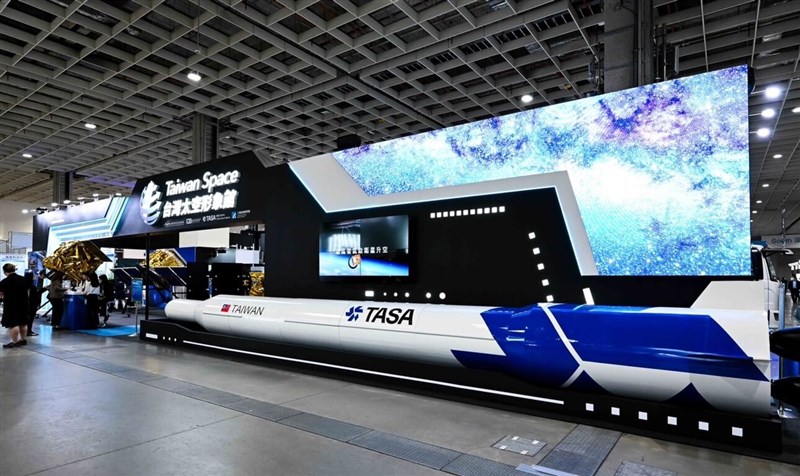 Related News
Sept. 13: Military shows attack drone, jet simulator at press preview of biennial defense show
Sept. 12: Taiwan military to showcase new drone, rifle, exoskeleton suit at defense show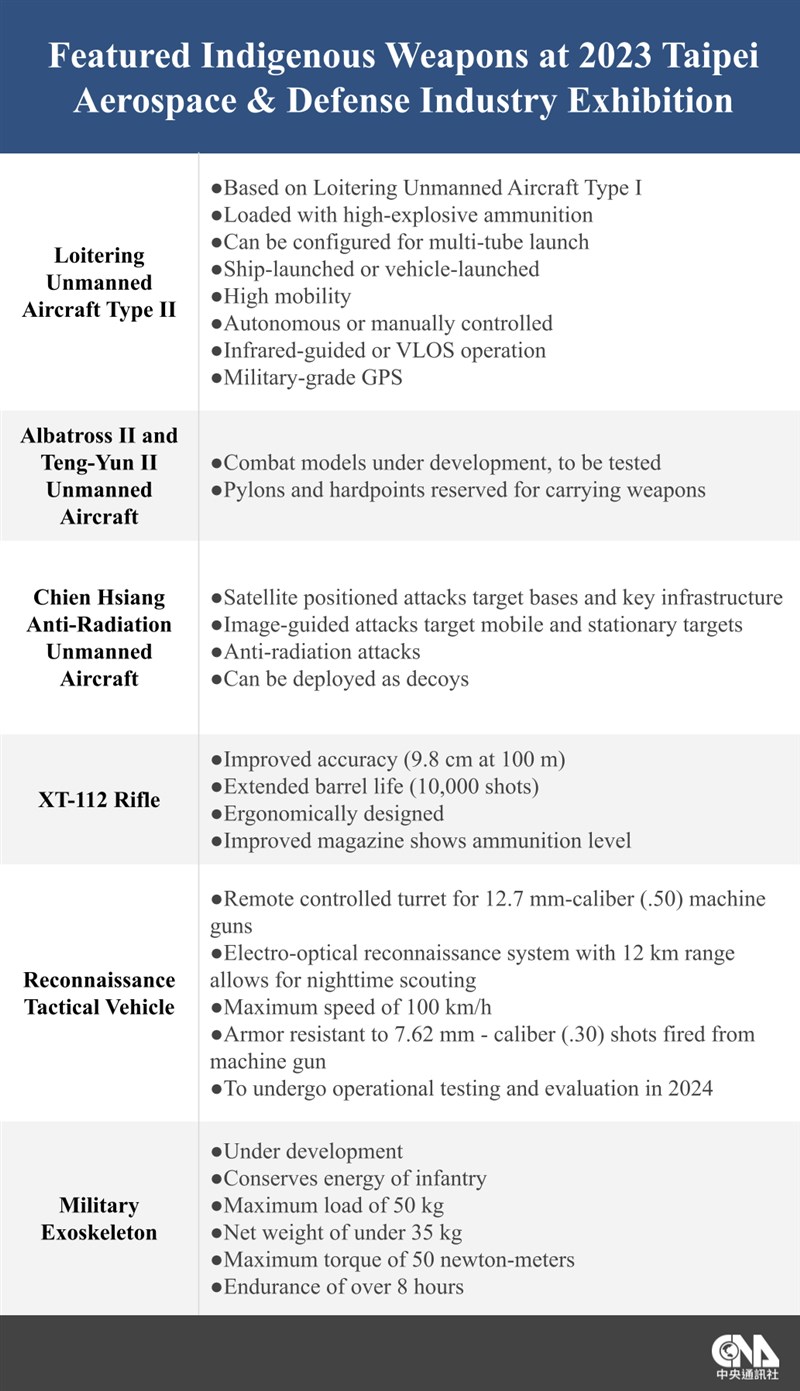 View All