Taiwanese, German justice ministers meet for the first time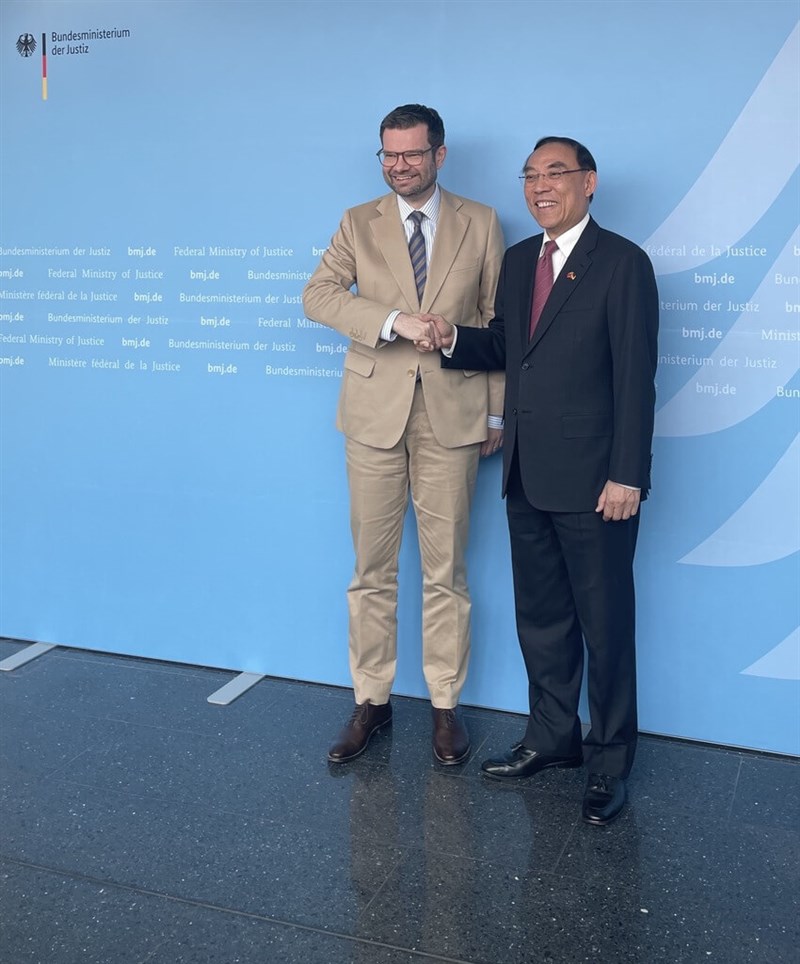 Berlin, July 4 (CNA) German Justice Minister Marco Buschmann welcomed his Taiwanese counterpart, Tsai Ching-hsiang (蔡清祥), in Berlin on Tuesday, the first time justice ministers from the two countries have ever met, according to Taiwan's representative in Germany.
During the nearly hour-long meeting at Germany's justice ministry, the two officials explored possible cooperation between the two sides, Taiwan's representative to Germany Shieh Jhy-wey (謝志偉) said in a Facebook post following the meeting.
The two ministers agreed that the meeting was of "tremendous importance both symbolically and in promoting practical exchanges" and saw Taiwan and Germany as partners who share democratic values and should deepen relations, Shieh said.
In a press statement, the German ministry also confirmed the meeting, stressing that it took place within the one-China policy of the European Union and German federal government.
The talks focused on mutual legal assistance in criminal matters and also covered internet fraud and extradition issues, the statement said.
In March, Taiwan and Germany signed an agreement relating to mutual legal assistance on criminal matters to strengthen bilateral cooperation in judicial investigations and extradition proceedings.
Taiwan's relations with Germany have warmed up since Germany's new coalition government came to power in late 2021.
In the new government's policy guidelines for the Indo-Pacific region released on Sept. 14, 2022, Berlin expressed concern for security across the Taiwan Strait for the first time, and stressed its opposition to nonpeaceful means of changing the status quo.
Two-way senior level officials visit have also become more frequent.
Taiwan's then Culture Minister Lee Yung-te (李永得) visited Germany in June 2022 and met with then German Commissioner for Culture and the Media Claudia Roth at the Bundestag.
German Education and Research Minister Bettina Stark-Watzinger, meanwhile, visited Taipei in March, which was the first time a German federal minister had visited Taiwan since 1997.