Conservative Republican group on 5-day visit to Taiwan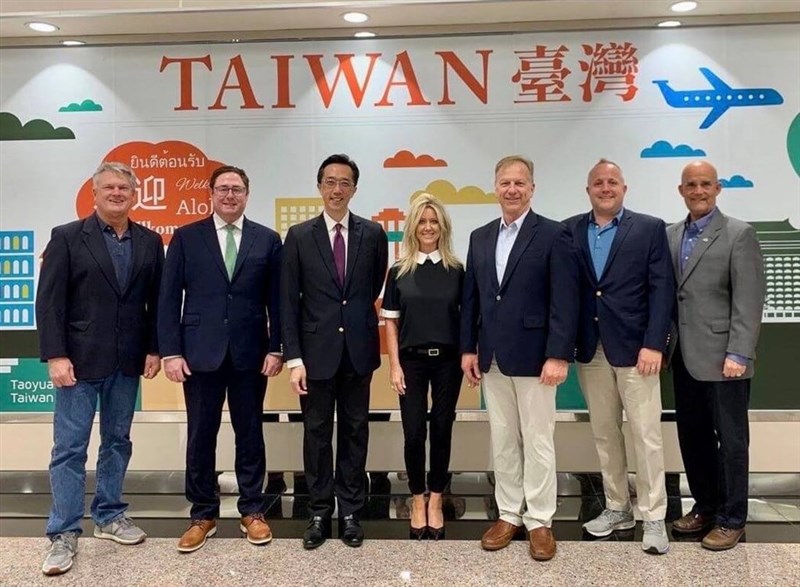 Taipei, July 3 (CNA) An American delegation of conservative Republican Congress members is now in Taiwan on a five-day visit, during which they will meet with President Tsai Ing-wen (蔡英文), the foreign ministry in Taipei said Monday.
The visiting members of the Republican Study Committee (RSC) in the United States House of Representatives are also scheduled to meet with Vice President Lai Ching-te (賴清德), Foreign Minister Joseph Wu (吳釗燮), and other senior government officials and to visit think tanks to discuss matters of mutual concern, the ministry said.
Led by RSC Chairman Kevin Hern of Oklahoma, the delegation includes House representatives Burgess Owens, Mike Flood, Mike Collins, Russell Fry and Keith Self, the Ministry of Foreign Affairs (MOFA) said in a press release.
The RSC, a study group comprising 175 conservative members of the Republican Party in the U.S. House of Representatives, is the largest ideological caucus in the Congress.
It was founded in 1973 by Paul Weyrich and other conservative political activists to keep a watch on the House Republican leadership, which they saw at the time as too moderate.
According to Taipei's foreign ministry, RSC members have always been strong supporters of Taiwan on various issues in the U.S. Congress.