ELECTION 2024
/
TPP formally nominates Ko as its presidential candidate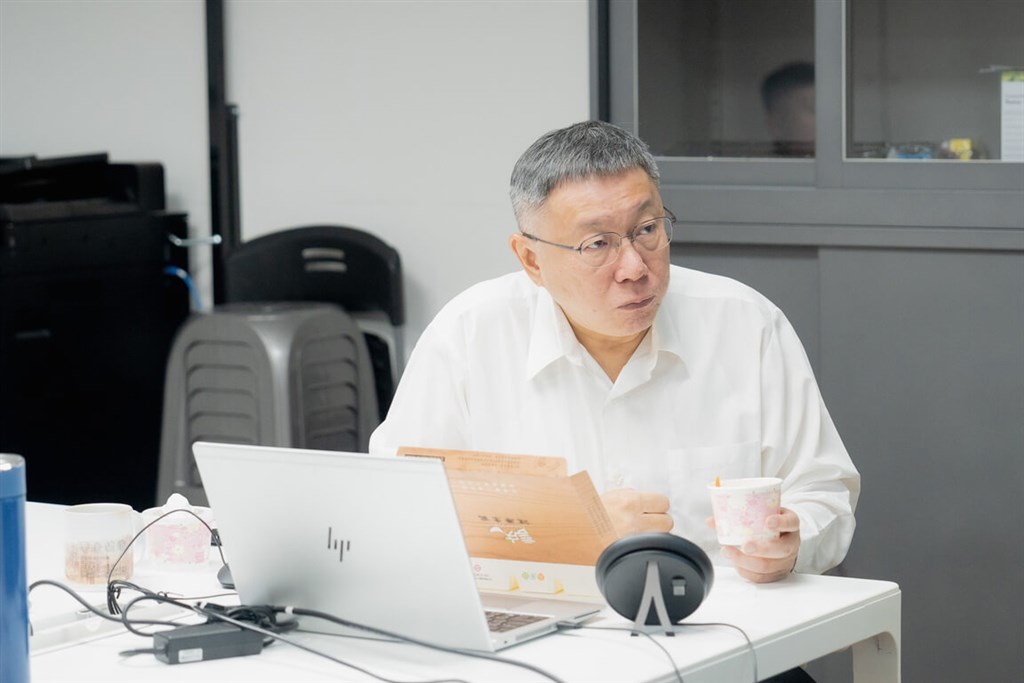 Taipei, May 17 (CNA) The Taiwan People's Party (TPP) made its nomination of party founder and chairman Ko Wen-je (柯文哲) as its 2024 presidential candidate official Wednesday, setting up a three-way race for the Republic of China (Taiwan) presidency.
Ko was the only TPP member seeking the party's nomination, and his candidacy had been a foregone conclusion for months.
His registration information was reviewed by the TPP Central Committee, which approved it during a meeting Wednesday.
Ko did not schedule any public appearances for Wednesday, but he is expected to give a platform presentation centered on "harmony, reconciliation, and peace" in New Taipei on May 20.
On May 8, Ko was asked by reporters whom he would choose to be his running mate, to which he replied that the TPP welcomed anyone who fit the bill to sign on.
The former Taipei mayor said at the time, however, that Huang Shan-shan (黃珊珊), one of his deputy mayors during his second mayoral term, would be a "fine candidate."
There has been media speculation that Ko might try to form a partnership with Hon Hai Precision Industry Co. founder Terry Gou (郭台銘), who was spurned by the main opposition Kuomintang (KMT) for its presidential nomination.
During a radio interview with former New Power Party lawmaker Huang Kuo-chang (黃國昌) on Tuesday, however, Ko said Gou was apparently not interested in partnering with him.
"He [Gou] has ruled out the possibility" by saying that he would support New Taipei Mayor Hou Yu-ih (侯友宜) if he lost to Hou in securing the KMT's nomination, Ko said.
"At that time I thought, 'I don't seem to have anything to do with this,'" Ko said.
Gou followed through on his pledge by expressing his support for Hou and his willingness to help Hou win in a Facebook post Wednesday, when Hou was nominated as the KMT's presidential candidate at a meeting of the party's Central Standing Committee.
Hou and Ko will be part of a three-way race that also includes the current frontrunner according to polls, Vice President Lai Ching-te (賴清德) of the ruling Democratic Progressive Party.
Previous polls have shown Ko to have the support of 20-25 percent of all eligible voters.
As the TPP's main support base is made up of both pan-blue and pan-green voters, Ko's entry into the presidential race has added greater unpredictability to the outcome.
The pan-blue alliance generally favors friendlier relations with China, while the pan-green camp has generally adopted a more adversarial stance toward Beijing.
View All