Amnesty urges more transparency in government human rights efforts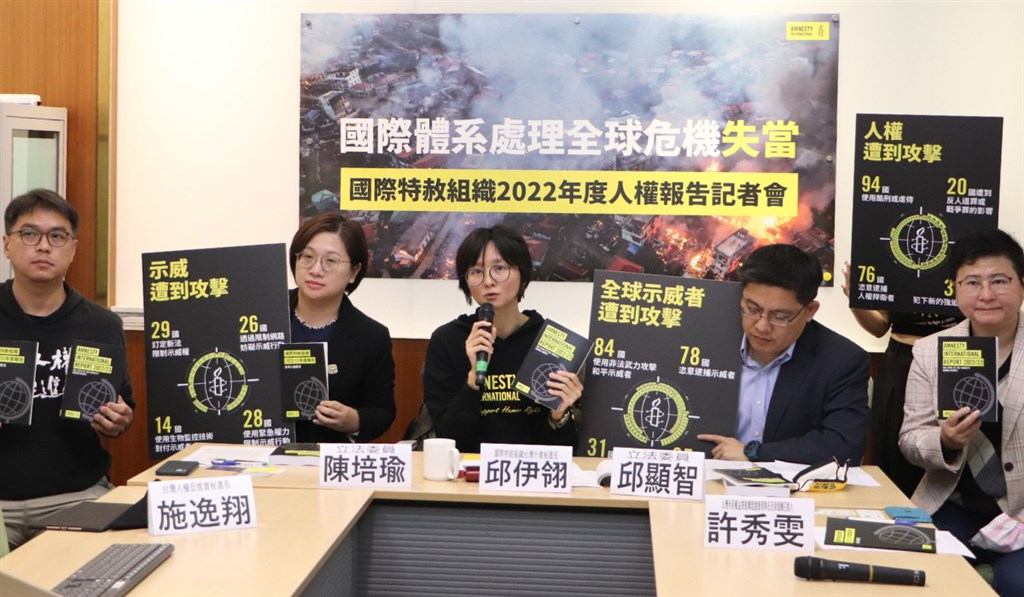 Taipei, March 29 (CNA) Amnesty International's Taiwan branch on Wednesday called for more transparency in government efforts to improve human rights in Taiwan.
At a press conference, Chiu Ee-ling (邱伊翎), secretary general of Amnesty International Taiwan, said although the government launched two action plans last year as part of its pledges to improve human rights in Taiwan, it remains unclear what exactly it is doing to achieve those goals.
She was referring to the National Human Rights Action Plan for 2022-2024, and the Action Plan for Fisheries and Human Rights, both of which were launched in May.
These action plans, according to Chiu, failed to provide a concrete road map for various government agencies to improve human rights in the country.
She called for more transparency in the government's efforts to tackle human rights violations and improve the rights of the LGBTI community, migrant workers, women, children, the disabled, refugees, and other vulnerable groups.
According to the Cabinet, the 96-page National Human Rights Action Plan lays out eight human-rights related issues as top priorities and sets out different goals for various government agencies as part of efforts to improve human rights.
The Action Plan for Fisheries and Human Rights, on the other hand, is a 25-page guideline for the government to work to promote "the rights and interests of migrant fishing workers" and ensure "sustainable fishing operations" from 2022-2025, with a budget of NT$604 million (US$19.8 million).
Speaking at the press conference, Chiu Hsien-chih (邱顯智), a New Power Party legislator, observed that there is much to do in terms of regulatory efforts to protect migrant workers in Taiwan.
At the same time, he said, communication with the public is needed to make Taiwan a more inclusive society.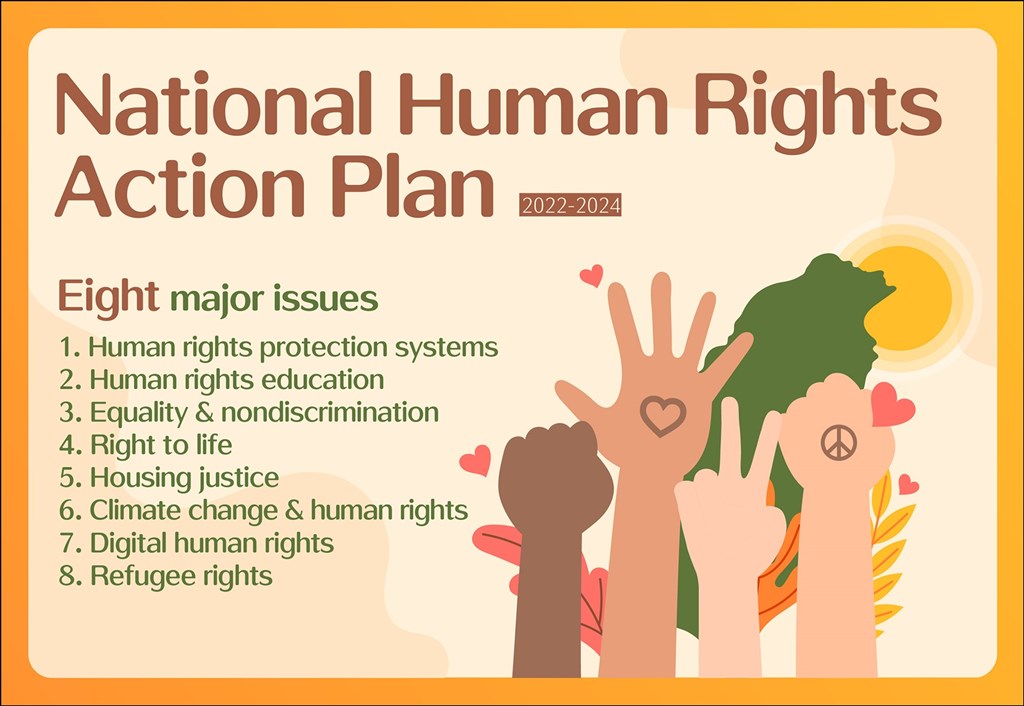 Meanwhile, Amnesty International Taiwan commended the government for scrapping the rule that forbade same-sex couples involving one Taiwan national and one foreign national from a country where gay marriage is illegal from registering a marriage in Taiwan.
However, the new rule announced in February does not apply to same-sex couples with one partner from China, according to the Ministry of the Interior, which said such marriages are governed by a separate regulation.
Wednesday's press conference followed the release of Amnesty International's latest report on global human rights on March 28.
Democratic Progressive Party lawmaker Chen Pei-yu (陳培瑜) and representatives of other rights groups, including the Taiwan Association for Human Rights and the Taiwan Alliance to Promote Civil Partnership Rights, also attended the press event.