Taiwan politicians respond to Chen Chien-jen's appointment as premier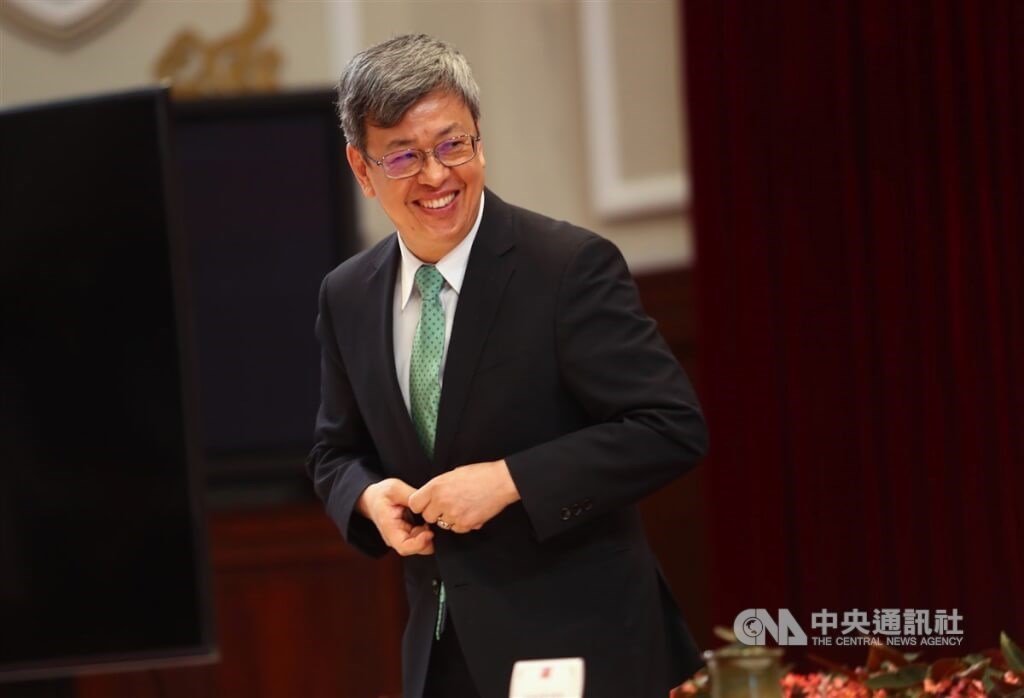 Taipei, Jan. 27 (CNA) Politicians in Taiwan responded to news of former Vice President Chen Chine-jen's (陳建仁) appointment as premier Friday with a mixture of approval and skepticism.
Opposition Kuomintang (KMT) spokesman Yang Chih-yu (楊智伃) criticized the rumored appointment of losing Democratic Progressive Party (DPP) candidates from last November's local elections to Chen's Cabinet.
Yang said that by using political appointments to bring "the defeated" into government, similar to the ruling party's 2018 reshuffle, the DPP showed it was failing to learn from last year's electoral rout and could be "holding Taiwan back" as a result.
Legislator Tseng Ming-chung (曾銘宗), convener of the KMT caucus in the Legislative Yuan, said that a Cabinet reshuffle should have come much sooner, given the clamor for immediate change in November.
Tseng said the new Cabinet would likely function as a conduit for presidential directives, as President Tsai Ing-wen (蔡英文) had tasked it with implementing existing policies.
Nevertheless, Tseng expressed hope that the new Cabinet could begin working in the interest of public welfare as soon as possible.
Taiwan People Party's Legislator Jang Chyi-lu (張其祿) expressed skepticism over the new Cabinet's ability to tackle house prices, low wages, and energy transition, as tasked by the president.
Amid reports the incumbent labor and economic ministers will remain in the Cabinet, Jang said that existing government policies had proved ineffective.
"The real question is -- are the government's policies really working?" he said.
In a statement, the New Power Party (NPP) said that Chen's Cabinet needed to identify policy promises that the Tsai administration had yet to fulfill to win over the public.
With just over a year left in Tsai's presidency, the NPP said the incoming Cabinet should demonstrate high efficiency in addressing these unresolved issues.
Meanwhile, members of the DPP responded warmly to news of Chen's appointment.
At a press conference to announce the new premier Friday, President Tsai said she had tasked Chen's Cabinet with improving public infrastructure, boosting Taiwan's "six key strategic industries," and reviewing COVID-19 and social welfare policy.
Legislator Lo Chih-cheng (羅致政), director-general of the DPP's legislative caucus, said he hoped Chen's Cabinet would show more empathy and prioritize policies that bring noticeable improvements to people's quality of life.
While Tsai's policy goals have not changed, working towards them in a way that wins public approval will be crucial for the new Cabinet, Lo added.
Update
Jan. 30: Full Cabinet lineup settled with appointment of academics, DPP cadres