ELECTIONS 2022
/
Foreign reporters eyeing Taiwan's local elections through many lenses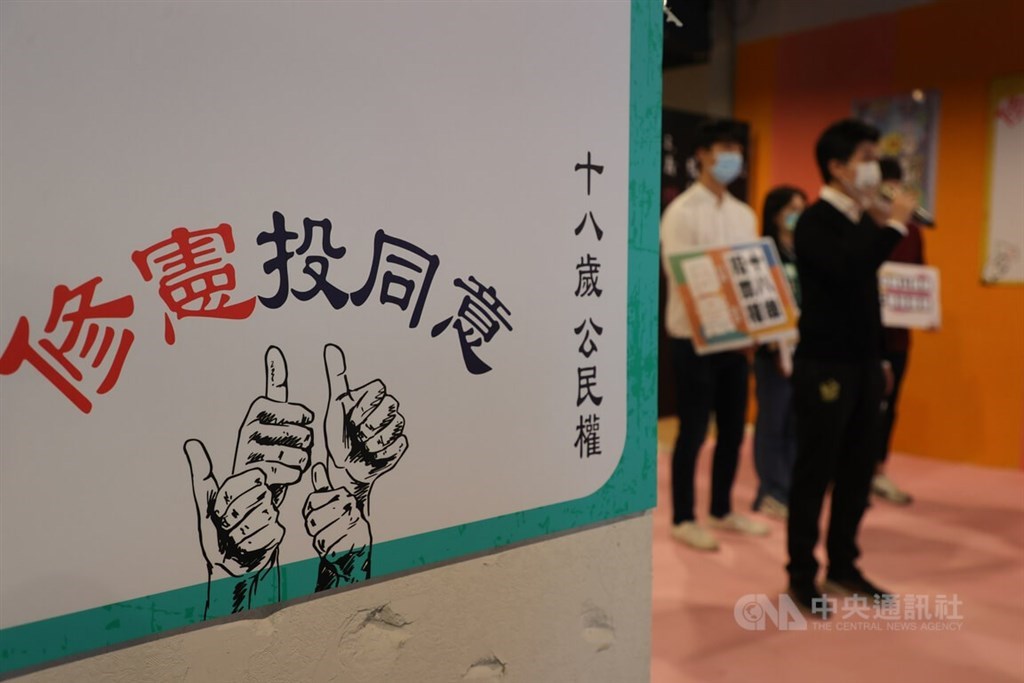 Taipei, Nov. 21 (CNA) Taiwan often finds itself in the international media spotlight because of flare-ups in tensions with China, but its upcoming local elections are giving reporters with foreign media other angles from which to cover the country.
Taiwan will vote on Nov. 26 to select 11,023 public officials in nine different types of posts, from mayors and city councilors to ward chiefs, and decide in a referendum whether to amend the Constitution to lower both the voting age and the minimum age of candidacy to 18.
This year's campaigns have been largely dominated by mudslinging, including criticism of various candidates' record of engagement with China, as well as local issues, and CNA checked with journalists with foreign media to see what they have been following for readers in their markets.
Some felt relations between Taiwan and China were at stake in these elections, while others were interested in women's participation in politics, the impact on Taiwan's 2024 presidential election, and the future of a relatively new party -- the Taiwan People's Party (TPP).
Cross-Strait issues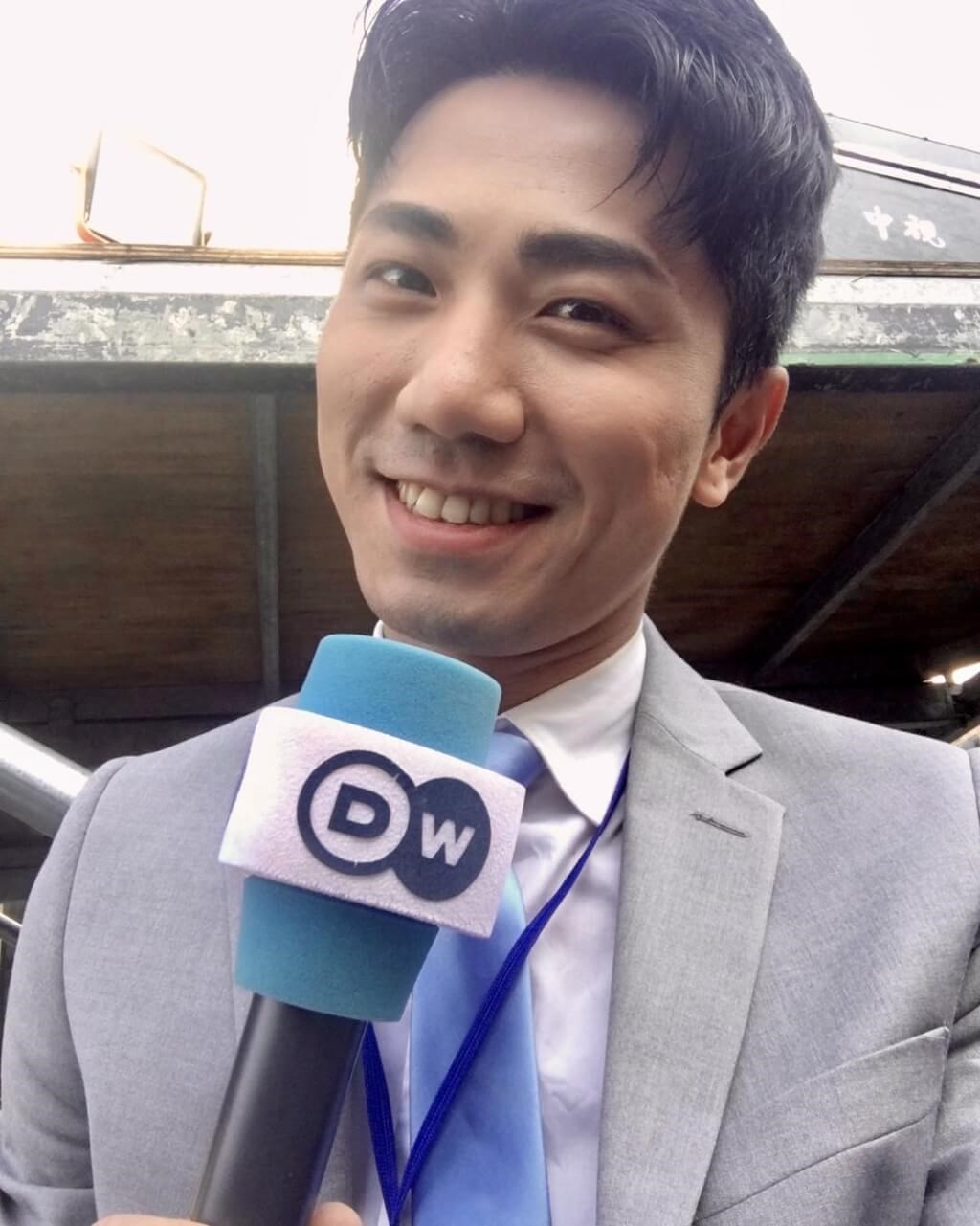 The bureau chief of Deutsche Welle's (DW's) Taipei Office, Tsou Tzung-han (鄒宗翰), said there was an interest in Germany in whether President Tsai Ing-wen (蔡英文) of the Democratic Progressive Party (DPP) has been able to align voters with her policy toward China.
That interest has grown since German Chancellor Olaf Scholz's visit to Beijing on Nov. 4 to meet Chinese President Xi Jinping (習近平), which was generally perceived as negative and has brought "cross-Taiwan Strait tensions" to the attention of Germans, Tsou said.
Given that Beijing has strongly opposed the referendum on the constitutional amendment on lowering the voting age and characterized it as a step that would lead to Taiwan's independence, the issue is of interest to Deutsche Welle, Tsou said.
Kyodo News Taipei Bureau Chief Matsuoka Makoto said Japanese readers are very concerned about issues related to Taiwan's security, such as Xi's recent statement that China will not rule out the use of force to unify Taiwan.
He said they were interested in Tsai's campaign strategy to frame the elections as a battle to "resist China, protect Taiwan."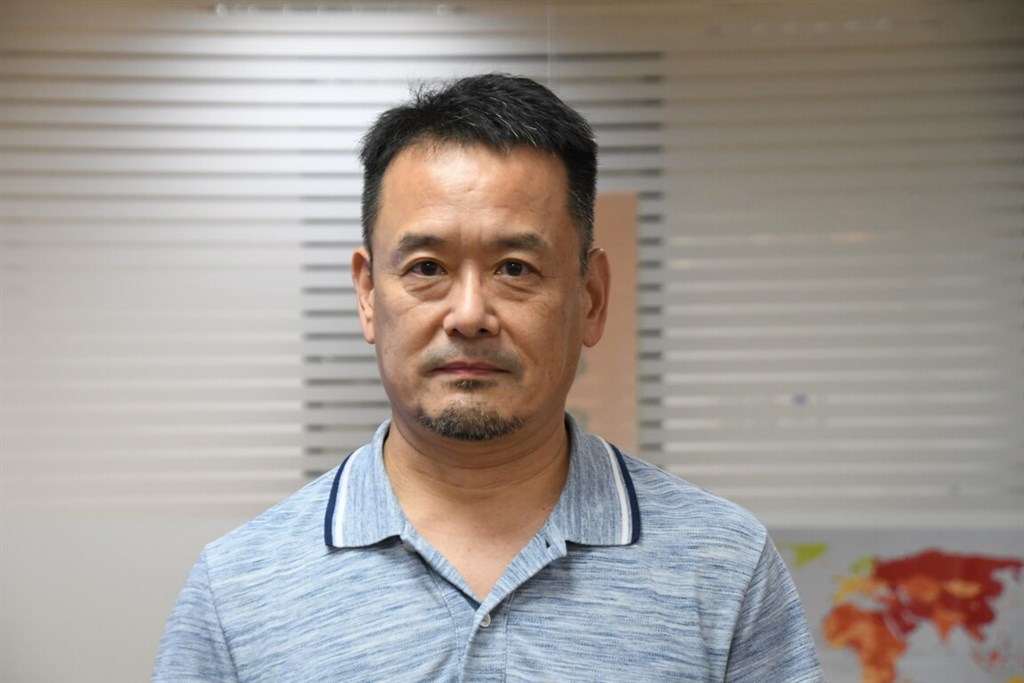 Marie Yang, Taiwan News Correspondent for The Filipino Channel (TFC), said she was interested in how the conflict between China and Taiwan would affect the elections and whether the Kuomintang's (KMT) approach to China or that of the DPP would be favored by voters.
A bellwether for the 2024 presidential election
Another angle being reported is how these elections could shape the political playing field going into the presidential and legislative elections in early 2024, including whether it could serve as a launching pad for incumbent Taipei Mayor Ko Wen-je (柯文哲) of the TPP to run for president.
The popularity of TPP-backed candidates will be a major benchmark in this election and could potentially open the way for a shift in the country's political landscape, said Tomasz Sniedziewski, a freelance correspondent from Poland who has lived in Taiwan since 2011.
Matsuoka agreed.
The bid by former deputy Taipei Mayor Huang Shan-shan (黃珊珊) to become mayor of the capital city as an independent backed by the TPP, is being closely watched because if she were to win, it would have a bearing on Ko's chances in 2024, Matsuoka said.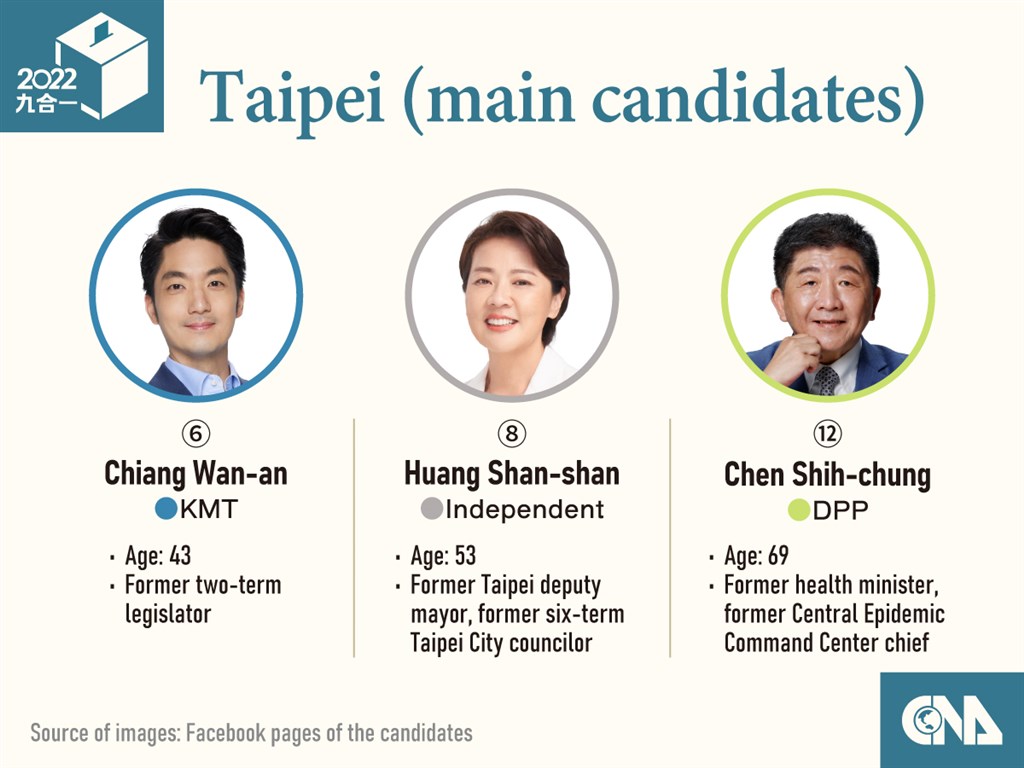 Plagiarism issue playing out
Thompson Chau, who relocated from Yangon less than a year ago and now covers news for a Japanese news outlet, saw this year's elections from a different lens.
He believed that local issues and the individual candidates are far bigger factors at play than relations with the China or the next presidential election.
Chau pointed to plagiarism accusations against candidates that have featured much more prominently than relations with China or attempted murder or corruption charges against individual candidates.
"It could be puzzling for outside observers," Chau said. "This speaks volumes about how different Taiwan's local elections are compared to national-level elections."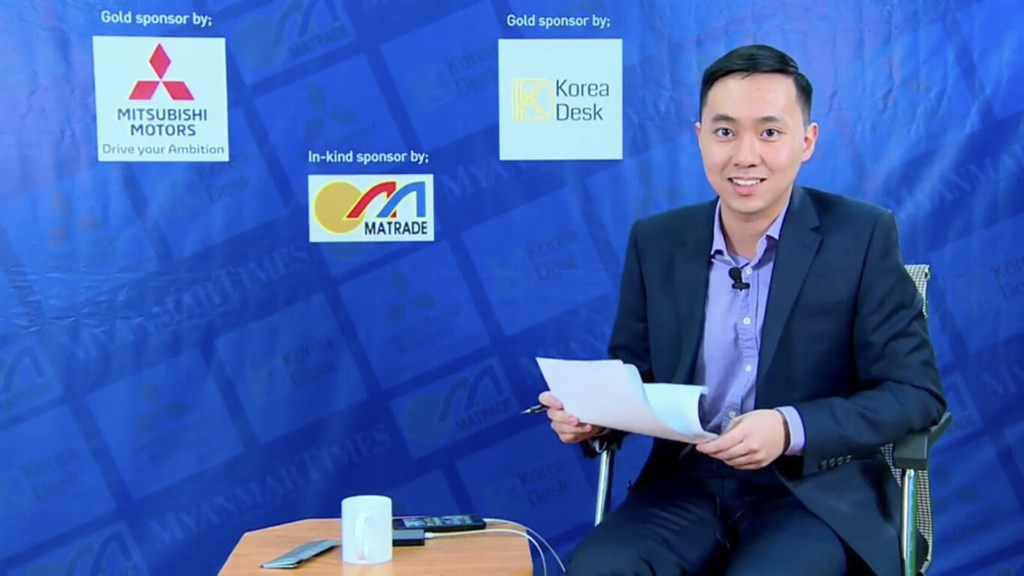 Samson Ellis, Taipei bureau chief of Bloomberg News, agreed, saying that the elections this year were not as dominated by the big-picture issue of Taiwan's international status as the presidential and legislative elections.

"As in most places around the world, when it comes to local elections, people here care about things like whether their local government can attract investment to stimulate the job market and whether garbage pickup is run smoothly," he said.

Mira Luxita Sari, editor-in-chief of Indosuara Indonesia, an Indonesian news website, believed that the dominance of academic plagiarism scandals in the campaign showed that "trustworthiness" was one of the issues that was on voters' minds this year.

Ellis said Bloomberg in Taiwan is devoting most reporting resources to the race for Taipei mayor.

"As the capital, Taipei carries outsized significance, especially for global readers," Ellis said,adding that "who's going to be the next magistrate of County X is just a hard sell to an international audience."

Taipei is a three-way race between KMT Legislator Chiang Wan-an (蔣萬安), former Health and Welfare Minister Chen Shih-chung (陳時中) of the DPP, and former Taipei Deputy Mayor Huang Shan-shan (黃珊珊).
Record high female candidates
Among the 19,825 people registered as candidates in this year's elections, 95 are vying to head Taiwan's 22 cities and counties, and 24 of them are women, the most in the past 30 years, according to the Central Election Commission (CEC).
In addition, women account for about 32 percent of the candidates running for city or county councilor, also a new record, according to the CEC.
Deutsche Welle's Tsou said the high percentage of female candidates taking part has been an interesting angle for the foreign media's election coverage, especially from the perspective of how starkly it contrasts with the all-male Politburo of the Chinese Communist Party.
Kyodo News' Matsuoka added that this year's polls could usher in two more female local government heads, bringing the number from seven at present to nine, which he said would be "awesome" progress in the country's democratization.
Impressions of Taiwan's elections
Another feature of Taiwan's elections that may draw attention is Taiwan's use of paper ballots, according to Bloomberg's Ellis.

"In the face of an obvious threat to its democracy, Taiwan's insistence on continuing to use the low-tech but unhackable system of paper ballots is a useful reminder to the world of the value of simple systems," he said.
The lack of an absentee voting system has also caught the eye of foreign media because it means voters must cast their ballots at a designated polling station in the neighborhood where their household is registered.
That means, for example, that a student of voting age who goes to school in Taipei but whose household is registered in Kaohsiung or a business person who works overseas must travel to vote.
According to a study, about 32 percent of all eligible voters have to travel domestically or internationally to exercise their right to vote.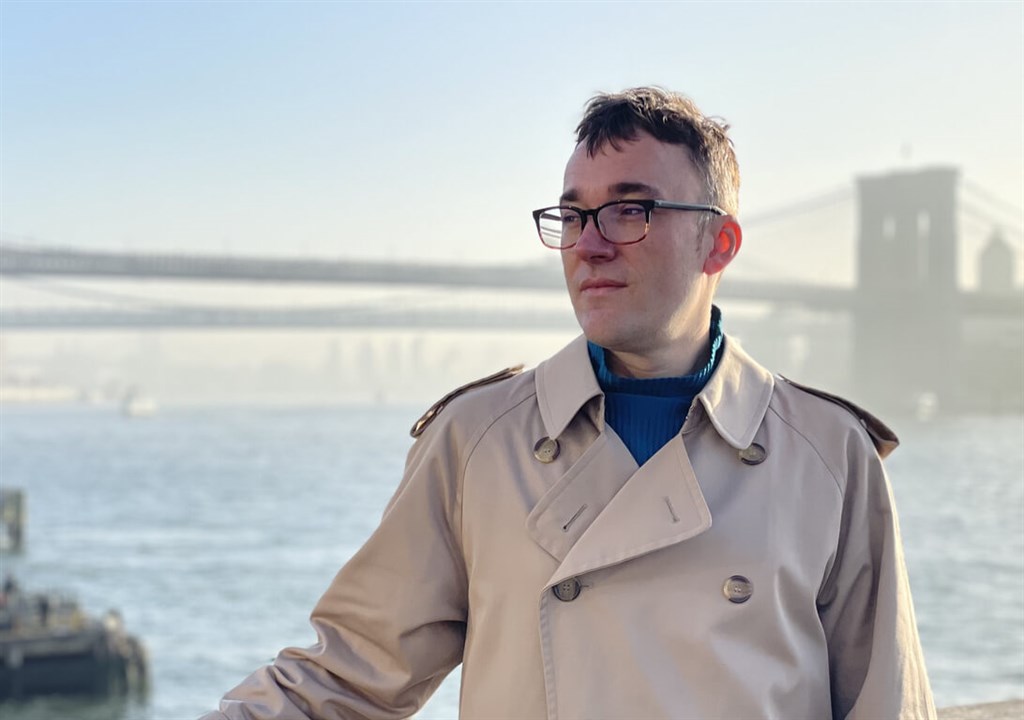 Sniedziewski, who lives in Kaohsiung, said he has been very impressed in the past with the many voters who make trips across the country or even from abroad to vote.
"I think this serious attitude about participating in elections can be set as an example for many democratic countries and is something that the Taiwanese can be proud of," he said.
Having witnessed several elections in Taiwan, Sniedziewski said Taiwan has developed its own "vibrant culture of festival election campaigns" that features "refreshing elements," such as candidates wearing vests and riding motorcades to canvass for votes.
Matsuoka said he was amazed to see how many Taiwanese, specifically young people, are willing to overcome the travel hurdle to vote, even in local elections.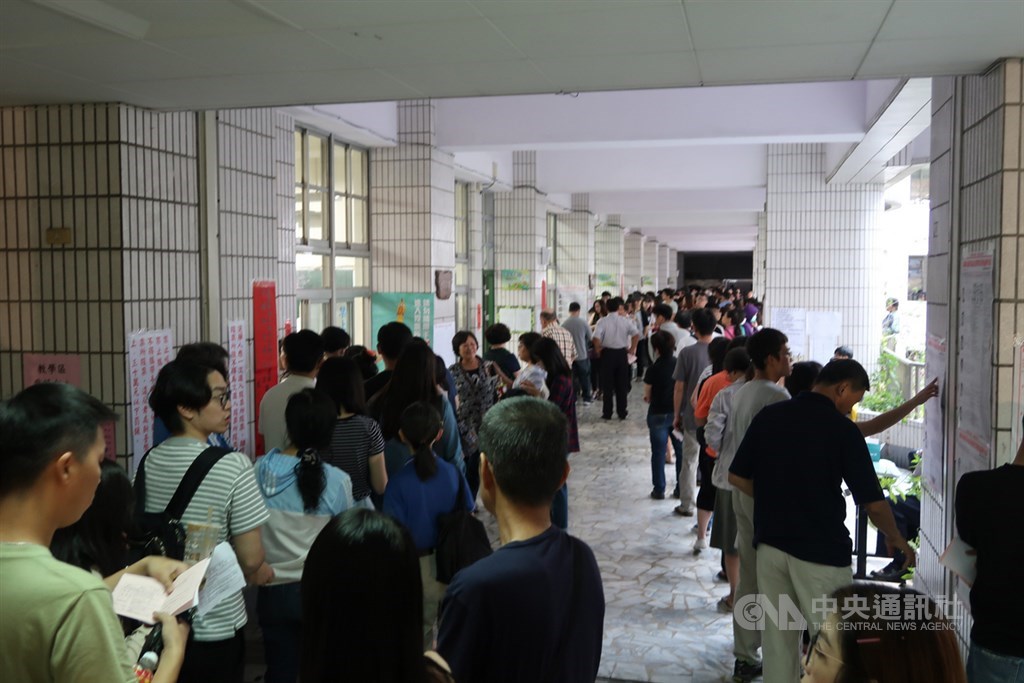 Voter turnout for the upper chamber of Japan's Diet in July was 52 percent, with 34 percent of voters aged 18 or 19 heading to the ballot box, he said, while Taiwan saw a 66 percent turnout for the mayoral and councilor elections in Taiwan's six major cities in 2018.
High enthusiasm
That "palpable enthusiasm" people have for the democratic process is because "Taiwan is still a relatively young democracy and voters haven't yet become quite as cynical and disengaged as they are in other more mature democracies," Ellis said.
The TFC's Yang believed that the enthusiasm for elections in Taiwan seemed to suggest "there is a need for their voices to be heard, especially with Taiwan's status in the international community."
European Pressphoto Agency's (EPA) photojournalist Ritchie Tongo said elections in Taiwan are generally very "peaceful" compared to the Philippines, his home country, and some Southeast Asian countries that see killings and gunshots in what are called "bloody elections."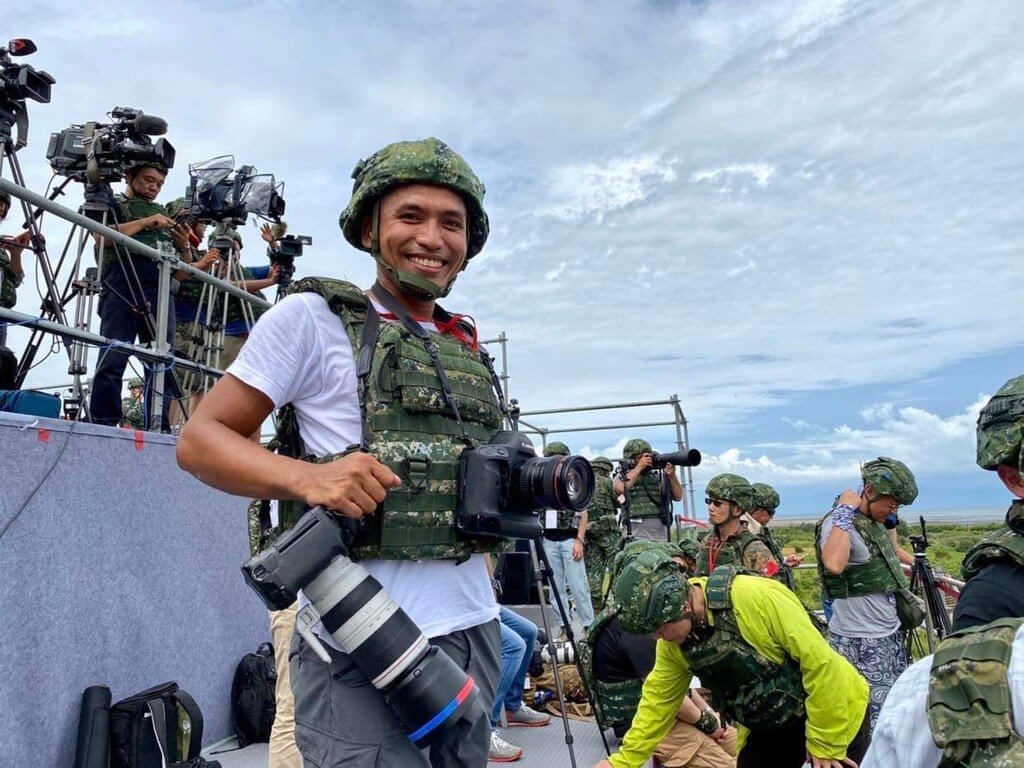 As a journalist who only left Myanmar less than one year ago, Chau said "it is exhilarating to witness democracy in action across Taiwan" where people are probably used to the rallies, loudspeakers, campaign souvenirs, and speeches.
"It bears noting that many people in the region are still fighting very hard, or even losing their own lives, to oppose authoritarian rule in this day and age," Chau told CNA.
View All