ELECTIONS 2022
/
Upstart party hoping to make impact in elections with eye on 2024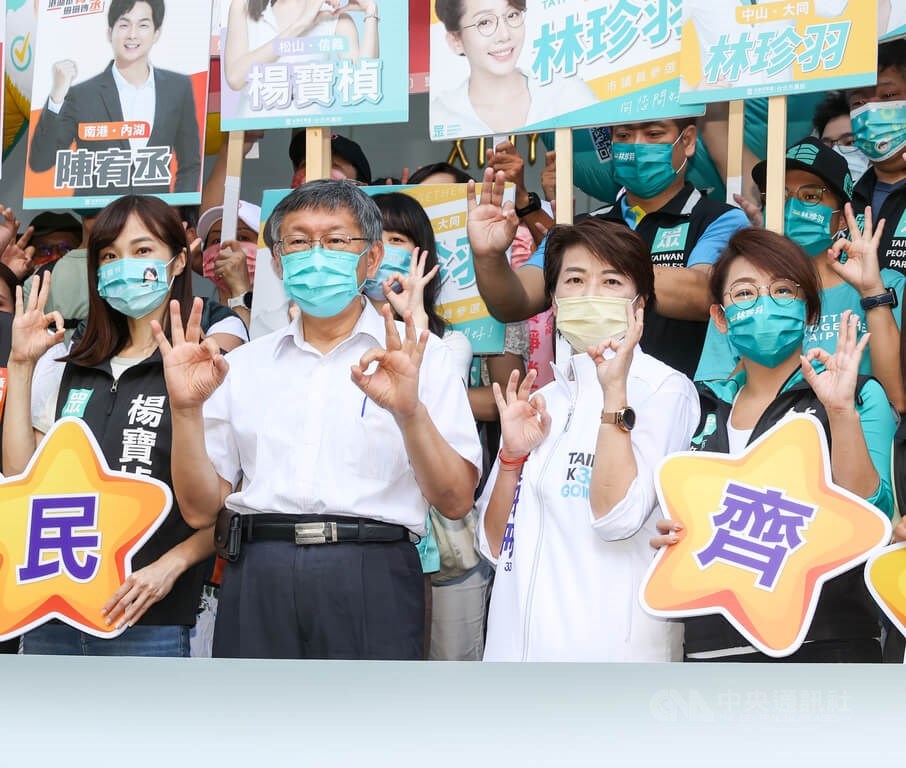 [Editor's Note: This is Part 2 of a three-part series that takes a look at Taiwan's upcoming "nine-in-one elections," when voters in Taiwan will cast ballots for their local city and county leaders. The series examines the most hotly contested races, how the rise of an upstart party could impact the elections, and how the election results could shape expectations for the 2024 presidential race.]
By Teng Pei-ju, CNA staff reporter
Taiwan's local government elections will face a new layer of unpredictability this year, with candidates fielded or backed by the new Taiwan People's Party (TPP) hoping to make an impact in high-profile races, especially in Taipei and Hsinchu City.
The races are key to the future of the upstart party founded by outgoing Taipei Mayor Ko Wen-je (柯文哲) in 2019, a year after he won re-election in 2018 as it seeks to gain traction and extend its popularity beyond its founder.
Perhaps more important, according to scholars specializing in Taiwan politics, is that they provide an opportunity for Ko, who has publicly expressed his intention to run for president in 2024, to test the waters.
The party is somewhat of a blank slate, without any obvious ideological leanings or stances. It has positioned itself as a "white" force, as opposed to the pan-green or pan-blue camps, which represent people ideologically aligned with the ruling Democratic Progressive Party (DPP) and main opposition Kuomintang (KMT), respectively.
That was good enough to make it the third biggest party in the Legislature after receiving nearly 1.59 million party votes in the 2020 legislative elections, enabling five of its legislator-at-large candidates to win seats in the 113-seat body.
Can Ko show market value?
This year, the TPP has not fielded a candidate in the Taipei mayoral race, but it has openly backed former Taipei Deputy Mayor Huang Shan-shan (黃珊珊), who was a city councilor for over 20 years, mostly as a member of the pan-blue People First Party (PFP), before taking a position in the city government in 2019 at Ko's invitation.
A victory by Huang in Taipei would boost Ko's confidence to make a run for the presidency and give him more leverage in seeking partnerships in the presidential race, Liao Da-chi (廖達琪), a political science professor at National Sun Yat-sen University (NSYSU), told CNA.
One of those potential partners could be Hon Hai Precision Industry (Foxconn) founder Terry Gou (郭台銘).
Local media have speculated on a potential Ko-Gou or Gou-Ko ticket in the next presidential election in early 2024, in part because they teamed up in the 2020 legislative elections.
At the time, Kao Hung-an (高虹安), a former Hon Hai employee and an aide to Gou in the KMT's presidential primary in 2019, was put high up on the TPP's legislator-at-large slate of candidates, and she is now representing the TPP in the Hsinchu City mayoral race.
Yet, in order to forge an alliance with a businessman like Gou, Ko must show that he has "market value," Liao said, explaining why a Huang victory in Taipei would give Ko a big boost.
But that will not be easy. In recent polls covering the Taipei race, Huang has come in third after earlier surveys showed her better positioned.
The results of a poll by online media My Formosa released on Nov. 4 showed Huang with 22.4 percent support, trailing KMT Legislator Chiang Wan-an (蔣萬安), who was at 34.3 percent, and the DPP's Chen Shih-chung (陳時中), Taiwan's former health minister, who was at 27.7 percent.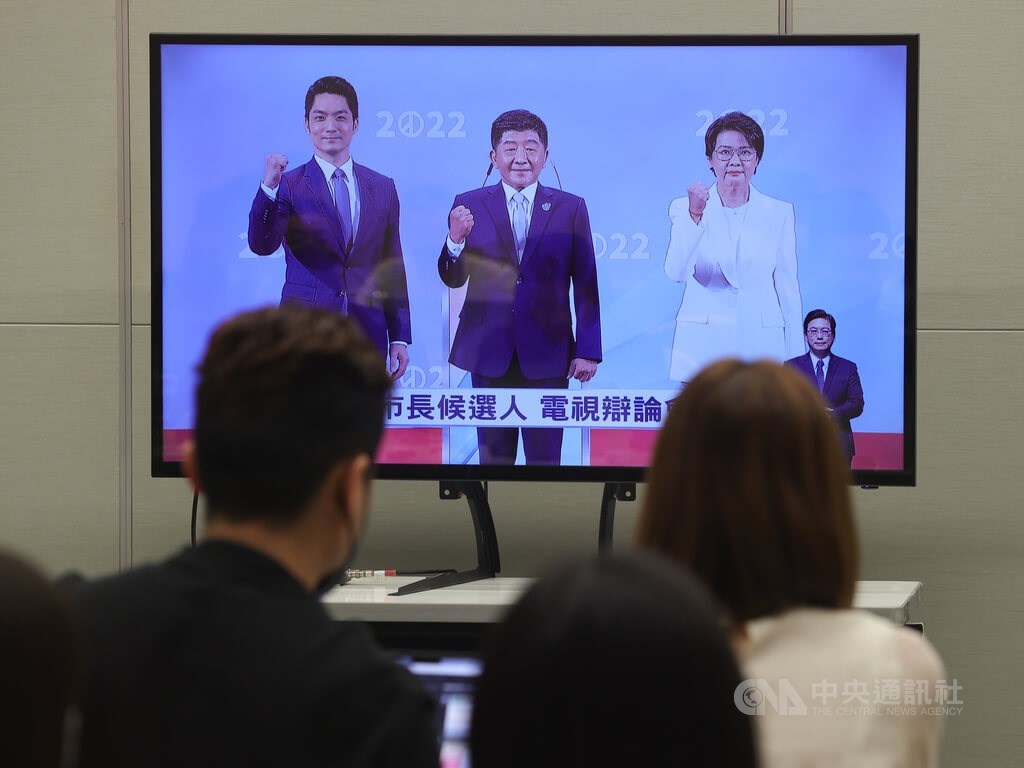 Another poll, by television station TVBS released on Oct. 30, showed Chiang with 37 percent support, Chen at 27 percent and Huang at 21 percent.
According to Wang Yeh-lih (王業立), a political science professor at National Taiwan University (NTU), if Huang hopes to make a breakthrough in the remaining weeks before the Nov. 26 votes, she must still try to win over soft DPP or even KMT supporters.
The DPP has experienced a general dip in popularity, creating an opportunity for Huang to try to gain the support of swing voters in Taipei who feel let down by the DPP but are generally unlikely to switch their support to Chiang, Wang said.
Liao, the NSYSU professor, held similar views, saying that Huang could gain the upper hand if she were to win over the support of "those who are disappointed with the DPP and those who've lost hope for the KMT."
That's likely the main reason why Huang has chosen to run as an independent, Liao observed.
Hsinchu opportunity
The latest polls by My Formosa and TVBS showed that roughly 15 percent of Taipei residents remain undecided, leaving an opening for Huang to pick up more support.
Even if Huang loses the election in Taipei, however, a victory by Kao Hung-an and the TPP in the Hsinchu mayoral election would still be good news for Ko's 2024 bid, because it would show he can still win a mayoral election.
Although Kao has yet to open a clear lead in the polls, she has a good chance of winning Hsinchu City if she can maintain her current momentum, Wang observed.
A TVBS poll released on Oct. 26 showed Kao's support rate at 34 percent, ahead of former Hsinchu Deputy Mayor Shen Hui-hung (沈慧虹) of the DPP and City Councilor Lin Ken-jeng (林耕仁) of the KMT, whose support rates stood at 27 percent and 21 percent, respectively.
Another poll by RW News on Oct. 12 had Kao leading with 37.38 percent of support, ahead of Shen at 29.68 percent and Lin at 25.08 percent.
Meanwhile, a poll released Oct. 31 by Taiwan-based Broadcasting Corporation of China and Gallup market research company showed Kao and Shen tied in first place with 25.96 percent support each and Lin in third with 14.04 percent.
Liao attributed Kao's apparent popularity in Hsinchu to her academic background. She holds a master's degree in computer science and a Ph.D. degree in mechanical engineering, and she worked at Hon Hai before running for a legislator-at-large seat a year later.
Those credentials appeal to people in Hsinchu, Taiwan's high-tech hub, because they are likely to be more supportive of a candidate who is as highly educated as they are, Liao said.
She may also benefit from a built-in base of support for the TPP in the city, where it obtained a higher rate of support (15.31 percent) than in any other area in the 2020 legislative party vote.
Kao's success in the polls has not escaped the attention of the DPP and KMT, which are keen to prevent Ko and his new party from encroaching on what they see as their dominance of Taiwan's political landscape.
The DPP, which partnered with Ko when he first ran for Taipei mayor in 2014, and the KMT have both criticized Ko as "opportunistic" and having no core values and beliefs on specific issues, and are now wary of entering into alliances with the TPP in local elections.
They have taken particular aim at Kao in Hsinchu City. DPP politicians and the DPP-run central government have accused Kao of malfeasance in her handling of her Ph.D. thesis at the University of Cincinnati and a government-funded institute had filed suit against her for copyright violations.
The KMT's Lin, looking for a way to get some publicity in a race dominated by Kao and Shen, has also accused Kao of misappropriating public funds to support a boyfriend.
Kao has denied the charges, with the full backing of Ko, and it will be up to voters in the city to decide whether any of this is important to them.
Meanwhile, the mayoral election in Taoyuan, where the TPP has fielded Legislator Lai Hsiang-ling (賴香伶) as its candidate, is gradually becoming a competition between Legislator Cheng Yun-peng (鄭運鵬) of the DPP and former Premier Simon Chang (張善政) of the KMT.
The TPP candidate has a long way to go before she can become a serious threat to Cheng and Chang, Wang said, pointing to the fact that Lai has been far behind her two rivals in the polls.
A RW News poll released on Nov. 2 forecast that Lai would only get 4 percent of the vote, while Chang and Cheng would get 46 and 41 percent, respectively.
Thus, for Ko and the TPP, all eyes will likely be on Taipei and Hsinchu City, with the results potentially offering insight into Ko's next move ahead of the next presidential and legislative elections in January 2024.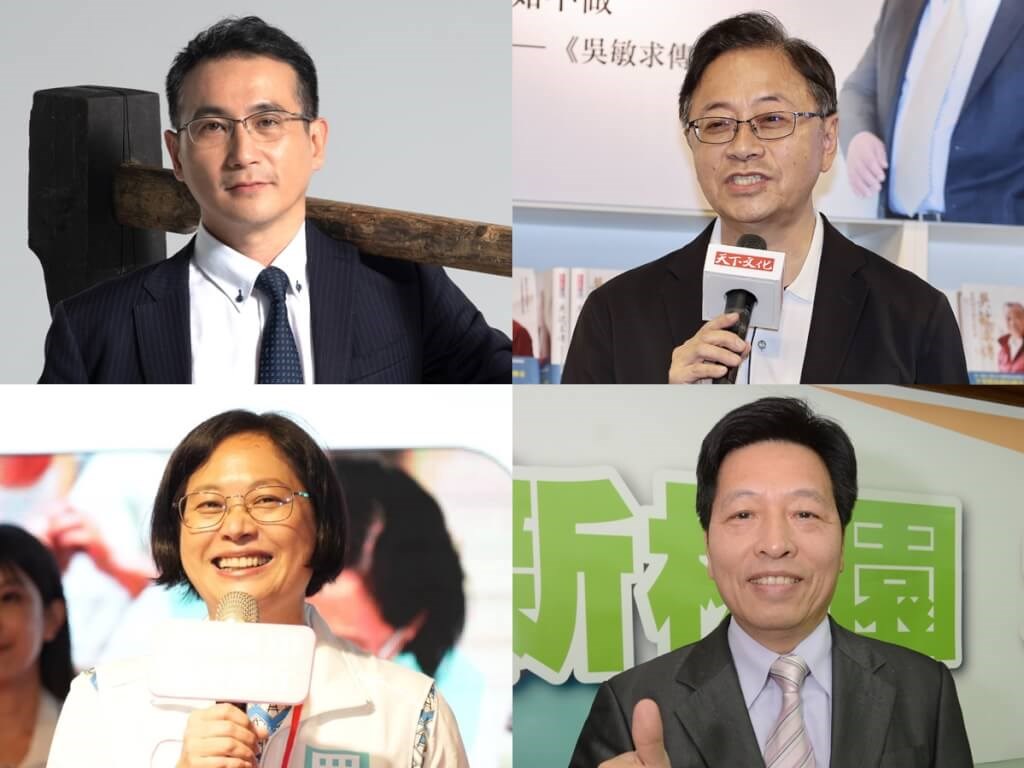 Enditem/ls
Special three-part election series
Part 1: Taiwan's local elections may come down to battles in three northern cities
Part 3: Local election results could shape expectations of 2024 presidential poll
Related News
Nov. 5: Taipei mayoral hopefuls assert Taiwan sovereignty amid China coercion
Nov. 5: Taipei mayor hopefuls debate high housing prices, low birth rate
Nov. 5: Neihu traffic, power supply issues highlighted in Taipei mayoral debate
Nov. 3: CEC relaunches Chiayi mayoral election following death of candidate
Oct. 26: 'No legal basis' for proposals to allow COVID-19 patients to vote: CEC
Oct. 9: Taipei mayoral candidates outline climate policy platforms at expo
Oct. 4: Not just kissing babies: Taipei mayor candidates lay out pet platforms
Sept. 24: President campaigns for referendum passage, local election candidates
View All