Taiwan signs NT$2.5 billion PAC-3 missile maintenance deal: Source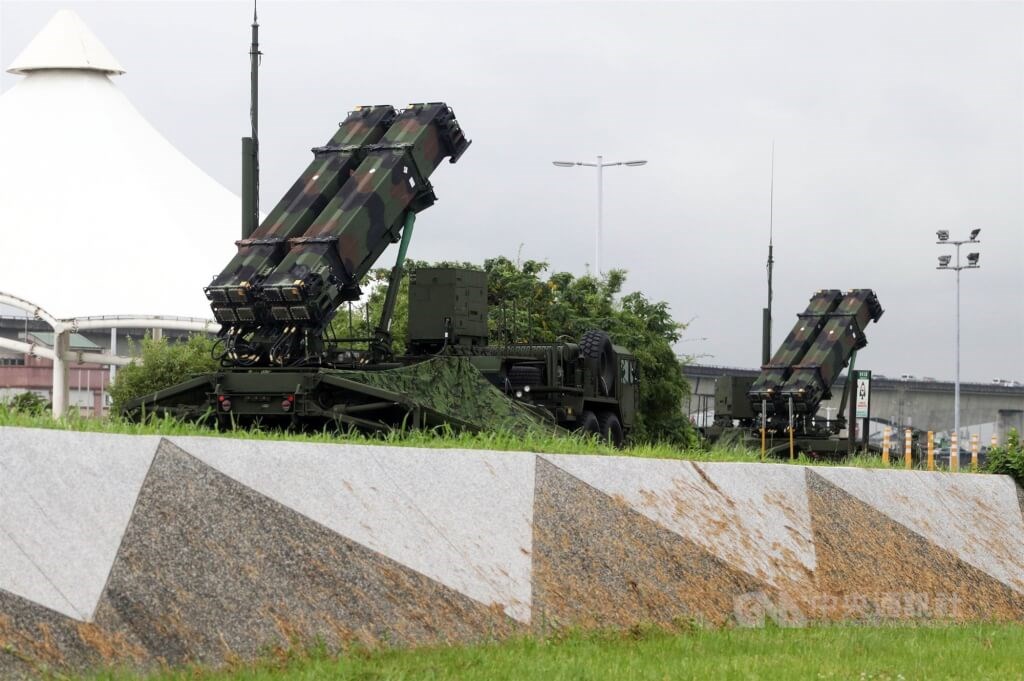 Taipei, Aug. 12 (CNA) Taiwan has signed a NT$2.5 billion (US$83.39 million) contract with the United States to maintain Taiwan's MIM-104F (PAC-3) Patriot air defense missiles, a source with knowledge of the matter said Friday.
The deal, announced Thursday on Taiwan's Government e-Procurement System website, was signed between the Republic of China (Taiwan's official title) Defense Mission to the U.S. and the American Institute in Taiwan (AIT) following a restricted tender.
The contract, which runs from July 20, 2022 to Dec. 31, 2026, covers participation in the Patriot "international engineering services program and field surveillance program," designed to ensure the Patriot missiles' reliability and performance as they age.
Taiwan has been deploying PAC-3 missiles since 2007, when it began upgrading PAC-2 missile systems purchased in the late 1990s and early 2000s. It also purchased PAC-3 systems in the late 2000s.
A source in Taiwan's armed forces who requested anonymity told CNA that maintaining the MIM-104F Patriot missiles and ensuring their performance is crucial to Taiwan's air defense.
Taiwan's current array of MIM-104 type missiles consists of MIM-104F and Patriot guided enhancement missiles (GEM), both retrofitted from MIM-104C missiles.
Taiwan will also receive Patriot PAC-3 missile segment enhancement (MSE) missiles in two batches in 2025 and 2026. The Ministry of National Defense (MND) announced in March 2021 that it had signed an agreement to purchase the missiles.
MIM-104F missiles are capable of intercepting ballistic missiles, with the MSE variant featuring a longer range than the standard version, which experts say covers the middle ground between MIM-104F missiles and terminal high altitude air defense systems.
(By Matt Yu and Sean Lin) enditem/ls