MOFA rejects China's criticisms of Pelosi's Taiwan trip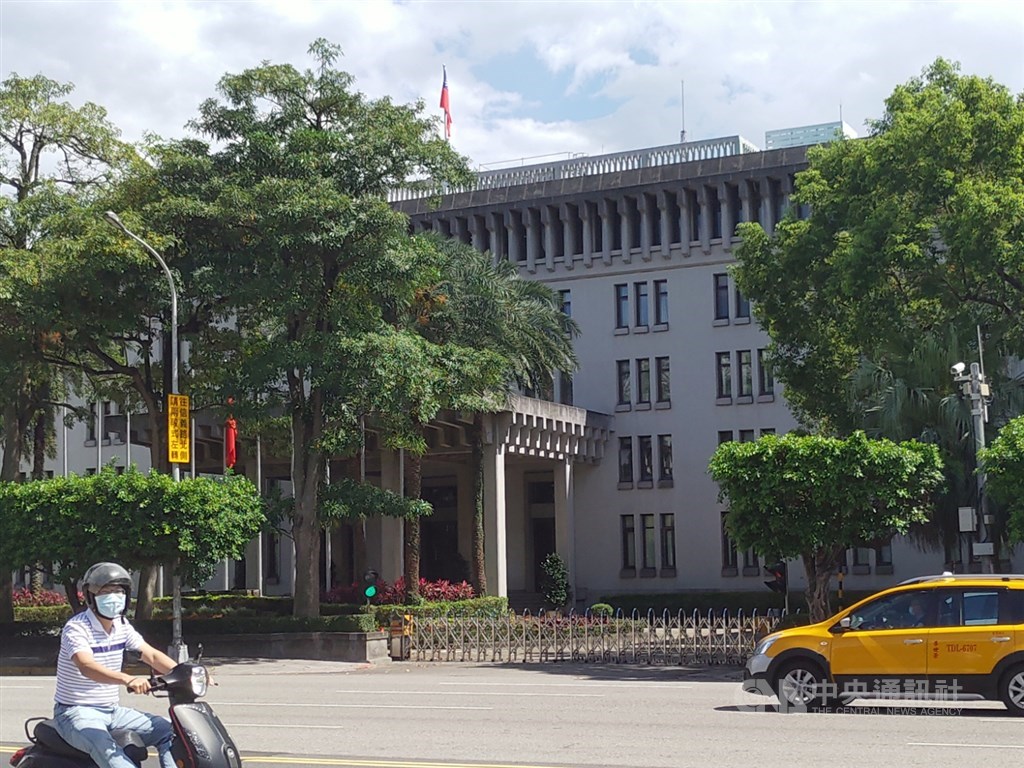 Taipei, Aug. 6 (CNA) The Ministry of Foreign Affairs (MOFA) rejected on Saturday claims by China's foreign minister that the visit to Taiwan by United States House of Representatives Speaker Nancy Pelosi earlier this week was an act that violated "China's sovereignty" while blaming Beijing for heightened regional tensions.
In a press statement, MOFA pushed back on China's Foreign Minister Wang Yi's (王毅) claims that Pelosi's visit to Taiwan had "violated China's sovereignty" and "undermined the peace and stability of the Taiwan Strait," saying Wang had "distorted the truth."
The statement said Beijing had used the trip to Taipei by Pelosi -- the highest-level American official visit to Taiwan in 25 years -- as "an excuse to embark on dangerous military exercises" in waters near Taiwan.
Taiwan's government has welcomed several foreign government officials and lawmakers to the country over the years, including seven senators and six representatives from the U.S. earlier this year, the statement said, adding that Beijing was in no position to interfere with Taiwan "making friends" with other countries.
The statement called China's military exercises "provocative and highly irresponsible" while urging Beijing to cease "escalating tensions" and "unilaterally creating a crisis" in the Taiwan Strait.
China has been conducting live-fire military drills in multiple locations near Taiwan since Thursday, the day after Pelosi concluded a 19-hour visit to Taiwan as part of an Asia tour.
At a press conference on Friday, Wang described China's actions as a resolute, legitimate, and appropriate response to Pelosi's Taiwan trip, which he criticized as seriously violating China's sovereignty and interfering in the country's internal affairs.
Wang also warned the U.S. against "creating a bigger crisis," when asked to comment on reports of increased military deployment by the U.S. in the region.
The U.S. positioned four warships, including the aircraft carrier USS Ronald Reagan, in waters east of Taiwan on Tuesday ahead of Pelosi's arrival in Taipei, according to a Reuters report the same day.
U.S. National Security Coordinator for Strategic Communications John Kirby told a White House press briefing on Friday that the aircraft carrier, which is now in the Philippine Sea, would "remain on station in the general area to monitor the situation" for "a little bit longer" than was planned.
Update
Aug. 8: China changes previously announced timetable, PLA drills continue
Aug. 7: Visiting SVG PM urges China to stop military exercises
Related News
Aug. 6: 20 Chinese warplanes, 14 warships deployed around Taiwan: MND
Aug. 6: U.S., Japan, Australia urge China to stop military drills
Aug. 6: Taiwan companies told to abide by China's labeling rule: MOEA
Aug. 6: Defense ministry says China simulating attack on Taiwan
Aug. 5: China's drills a 'new normal' aimed at changing status quo: Experts
Aug. 4: President Tsai calls China's live-fire drills 'irresponsible act'
Aug. 4: China fires 11 Dongfeng ballistic missiles into waters off Taiwan: MND
Aug. 4: China cannot stop world leaders from visiting Taiwan: Pelosi
Aug. 3: China's military exercises aimed at blockading Taiwan: defense ministry
Aug. 3: China imposes new trade restrictions on Taiwan as Pelosi visits
Aug. 2: Visit to honor 'unwavering' U.S. commitment to Taiwan: Pelosi