ELECTIONS 2022
/
Health minister named DPP candidate for Taipei mayoral race, vows to win
Taipei, July 13 (CNA) With local government elections about four months away, Health Minister Chen Shih-chung (陳時中), newly nominated Taipei mayoral candidate for the ruling Democratic Progressive Party (DPP), said on Wednesday he would "strive to win the election."
Chen, who has been the central figure in Taiwan's COVID-19 response over the past two years, told a press conference Wednesday he would shoulder the responsibility placed upon him and "strive to win the [mayoral] election to make Taipei a better city."
As Taiwan's capital, Taipei has had most resources allocated to it but still "stagnated" for some time, the 68-year-old candidate said.
Chen went on to say that he hoped to "do more" for Taipei and with that in mind, he would later present a plan to boost the growth of the city.
Chen and former Taichung Mayor Lin Chia-lung (林佳龍) were formally nominated by the DPP on Wednesday to run for the mayorships of Taipei and New Taipei, respectively, in the Nov. 26 local elections.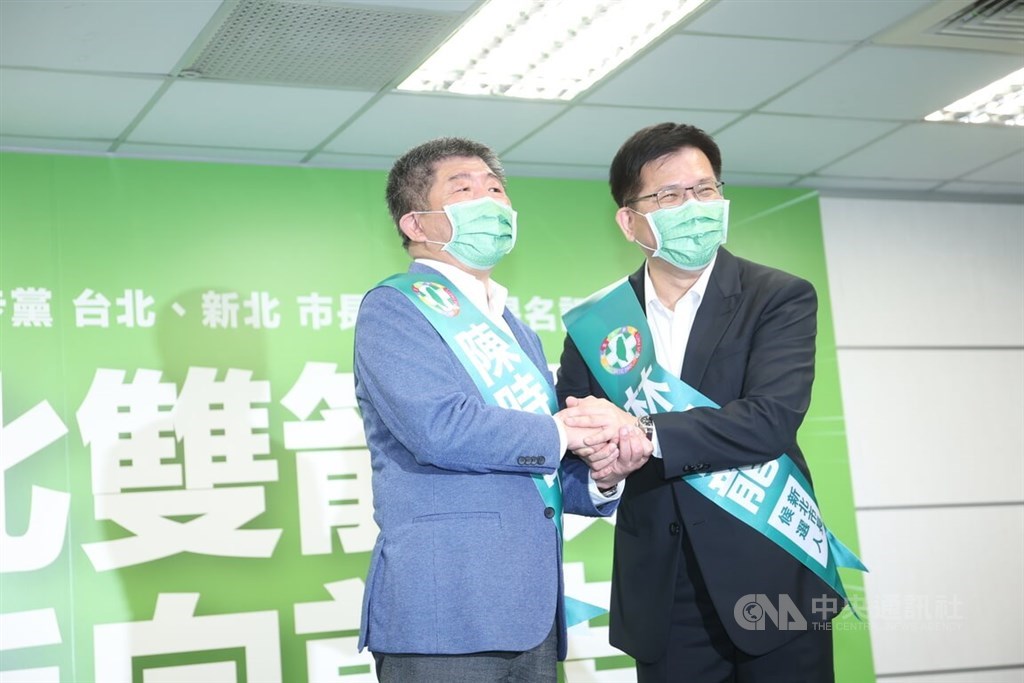 President Tsai Ing-wen (蔡英文), who concurrently serves as the party chairperson, praised Chen for his calmness in the face of challenges, strong execution skills and his ability to "build social consensus."
Chen's leadership in the country's fight against COVID-19 is widely recognized, Tsai went on, and the Ministry of Health and Welfare which he leads has implemented childcare and long-term care policies that are in line with the central government's goals of promoting the welfare of all citizens.
Chen is expected to resign as health minister -- a post he took up in February 2017 -- on Thursday and hand off his duties as head of the Central Epidemic Command Center (CECC), which is in charge of the country's COVID-19 response.
However, the selection of Chen as the DPP's candidate in the Taipei mayoral race has been heavily criticized by both the KMT and the Taiwan People's Party (TPP).
KMT Chairman Eric Chu (朱立倫) on Wednesday slammed Chen for leaving his position as health minister even as the country continues to combat local COVID-19 infections.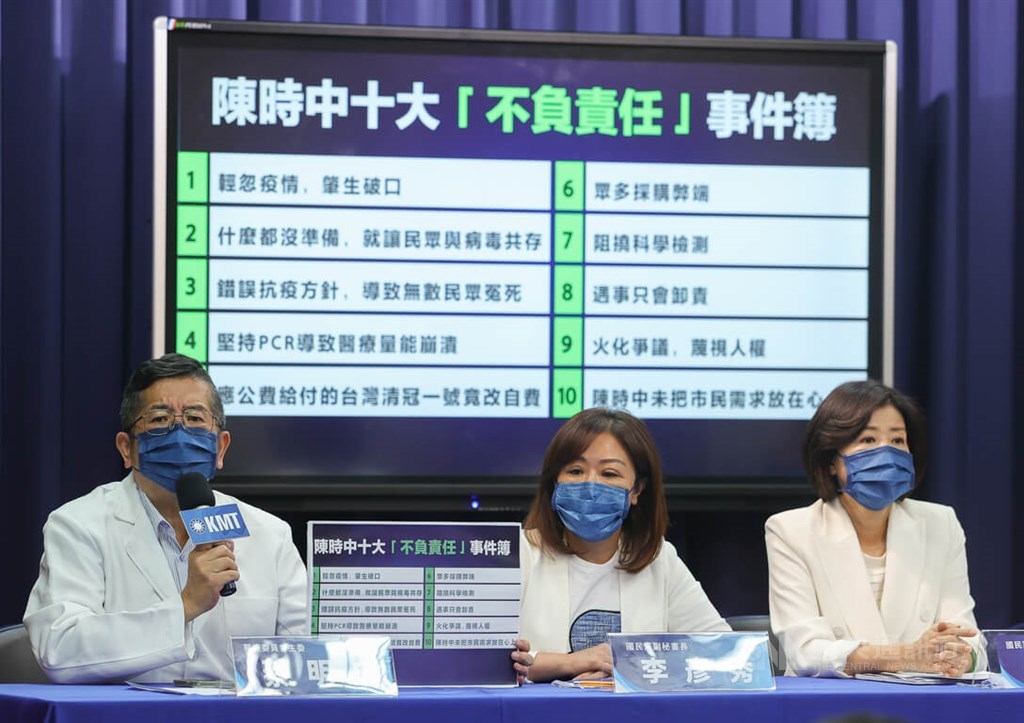 Meanwhile, TPP Legislator Tsai Pi-ru (蔡壁如) urged Chen to submit a report to the Legislature before departing from his post, so that lawmakers and the public can review what the CECC has done over the past two years under his leadership.
Chen, who has never run for government office before, practiced dentistry before being appointed deputy minister in the Department of Health in 2005. He obtained a Doctor of Dental Surgery degree from Taipei Medical College in 1977.
Chen will face off against the KMT's Chiang Wan-an (蔣萬安), and possibly Deputy Taipei Mayor Huang Shan-shan (黃珊珊) of the People First Party for the mayoral seat.
Lin, who currently serves as an ambassador-at-large, on Wednesday threw his hat into the ring where he will likely face incumbent KMT New Taipei Mayor Hou Yu-ih (侯友宜), who has yet to announce his reelection bid.
The 58-year-old was appointed transport and communications minister in January 2019, less than two months after losing his Taichung mayor re-election bid to Lu Shiow-yen (盧秀燕) of the KMT.
Lin had previously expressed his intention to run for Taipei mayor, but was reportedly talked into running in New Taipei instead by President Tsai.
He told the press conference he would expand his vision for the development of Taipei into a blueprint for the prosperity of the Greater Taipei Area, and work to make New Taipei a better and more prosperous city than the capital.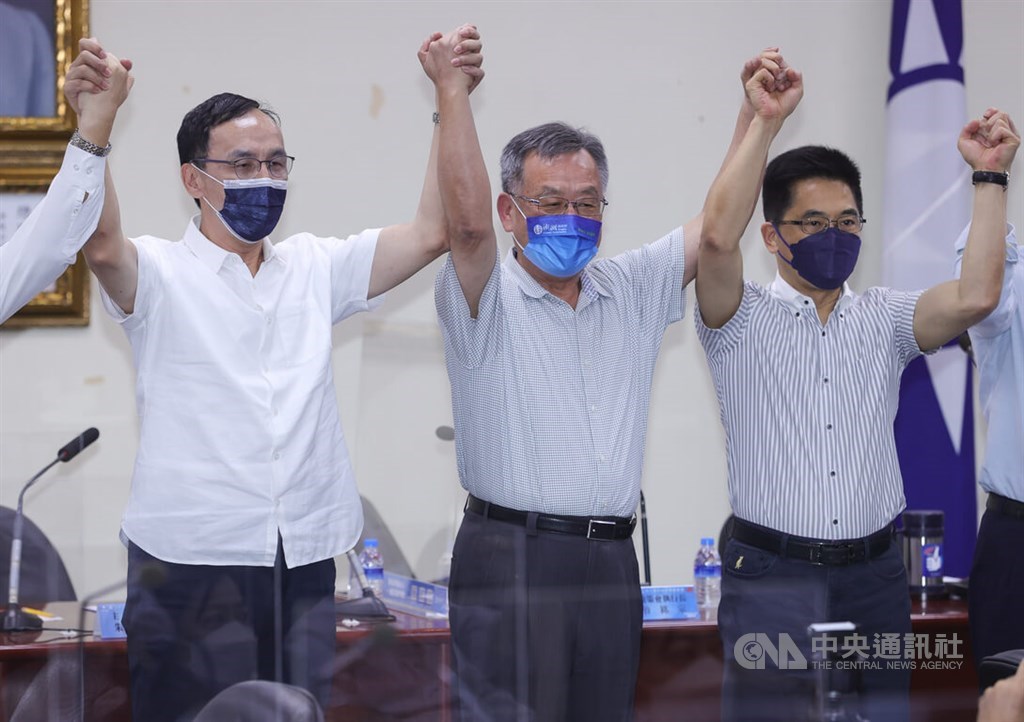 Also on Wednesday, the KMT announced that Penghu County Magistrate Lai Feng-wei (賴峰偉) will run for reelection in November's county magistrate race, although Chen Shuang-chuan (陳雙全), deputy speaker of Penghu's county council, quit the party in protest.
Chen, who had sought the KMT nomination to run for Penghu County magistrate, said in a statement on Tuesday that he had in fact narrowly won the party primary and slammed the KMT for not making public the results.
View All