Taiwan eyes cooperation with G7 on US$600 billion infrastructure plan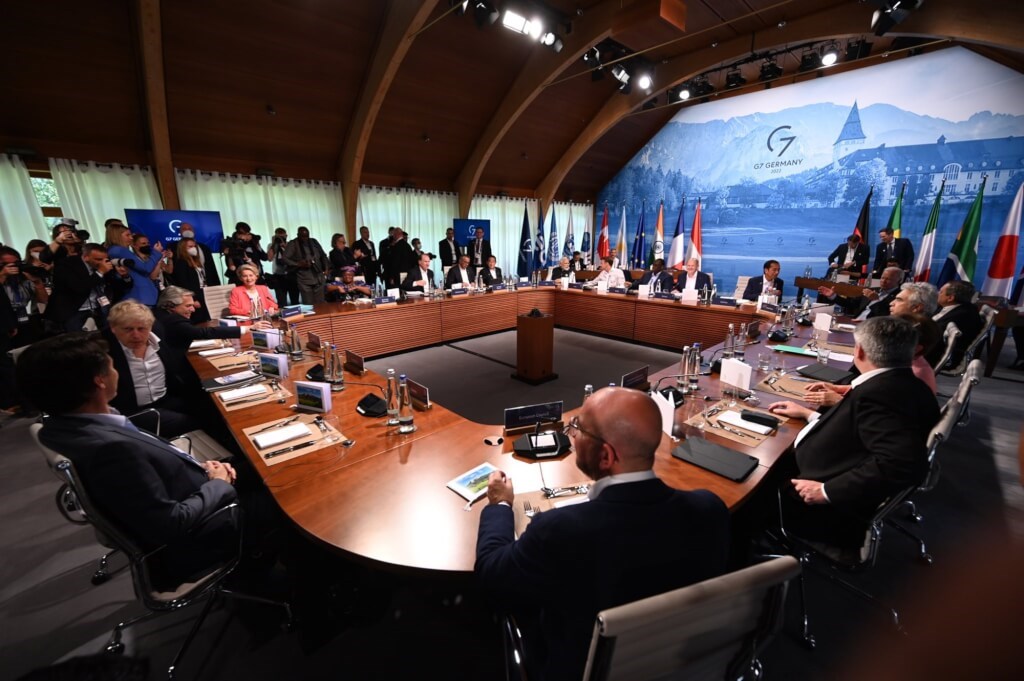 Taipei, June 28 (CNA) Taiwan's Ministry of Foreign Affairs (MOFA) on Tuesday said it looked forward to cooperating with the Group of Seven leading industrial nations (G7) on plans to raise US$600 billion over five years for infrastructure projects in developing countries.
"The ministry is happy to see that the world's democracies including the United States and European nations are willing to jointly infuse resources in helping develop infrastructure in mid-to-low income nations," Lu Shih-fan (呂世凡), deputy head of MOFA's Department of European Affairs, said at a press briefing.
Lu had been responding to a request for comment following the announcement by U.S. President Joe Biden and other G7 leaders at their annual gathering being held this year at Schloss Elmau in southern Germany of plans for a multibillion-dollar investment fund targeting infrastructure in developing countries.
The Partnership for Global Infrastructure and Investment (PGII) -- a rebranding of the moribund Build Back Better World (B3) initiative proposed at last year's G7 summit -- would allow countries to see "the concrete benefits of partnering with democracies," according to Biden.
Both the terminally stalled B3 initiative and its spiritual successor the PGII have been viewed by some commentators as an attempt to provide an ideological counter to China's Belt and Road Initiative (BRI).
Launched by Chinese President Xi Jinping (習近平) in 2013, the BRI has provided financing to developing countries for infrastructure projects including ports, roads, and bridges, on terms usually less discerning than those offered by global financial institutions and Western donors.
Meanwhile, Lu also said the ministry welcomed a proposal made by two German academics to expand the G7's membership to include other liberal democracies such as South Korea, Australia, New Zealand, and Taiwan.
In an article published on June 20, Hanns W. Maull and Johannes Thimm of the Berlin-based think tank Stiftung Wissenschaft und Politik, said that amid the ongoing Russian invasion of Ukraine, the G7 should reposition itself to face the challenges "for the survival of mankind and the future of democracy."
"The G7 should expand its membership to include other liberal democracies such as South Korea, Australia, and New Zealand as well as Taiwan - while maintaining the one China principle," they wrote.
The G7 is an intergovernmental political forum consisting of Canada, France, Germany, Italy, Japan, the United Kingdom, and the United States.
The European Union participates as a "nonenumerated member," and the group's members represent the world's wealthiest and most advanced liberal democracies.