Taiwan pledges additional US$4 million to Ukraine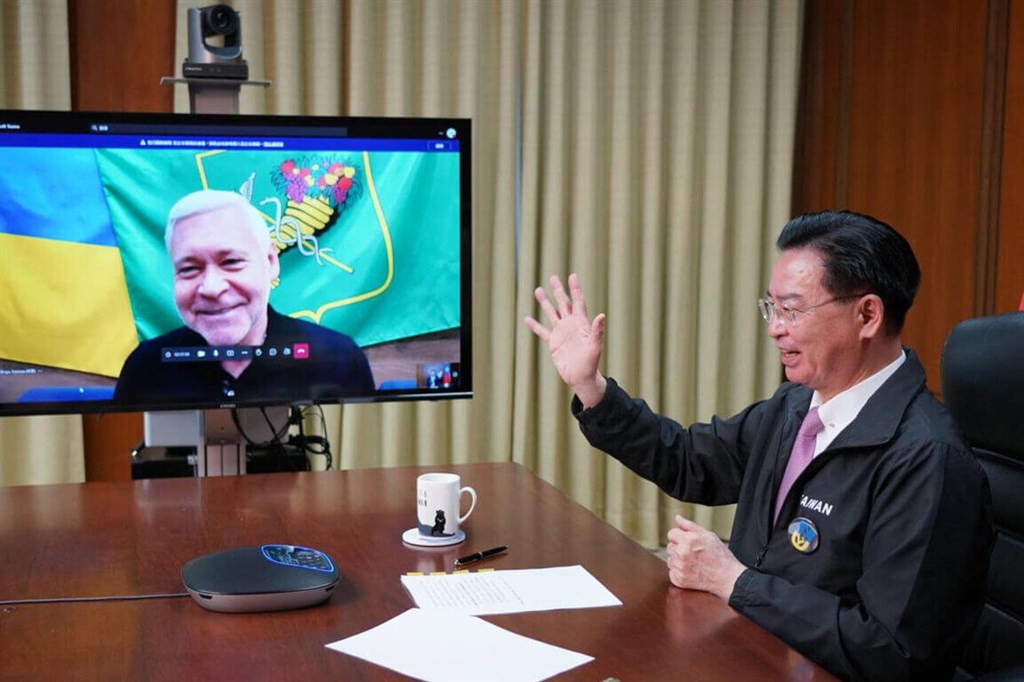 Taipei, May 31 (CNA) Foreign Minister Joseph Wu (吳釗燮) on Tuesday pledged an additional US$4 million (NT$116.186 million) to Ukraine on behalf of Taiwan, saying that the aid is to help the war-torn country rebuild its schools and infrastructure.
Wu made the announcement during a video call with Ihor Terekhov, the mayor of Ukraine's second largest city Kharkiv.
The minister said Taiwan will donate US$2 million to Kharkiv and US$500,000 each to the local governments of Chernihiv, Mykolaiev, Sumy and Zaporizhzhia cities. He expressed hope that the donations will help to rebuild the cities' infrastructure damaged by the war.
The Tuesday call was the second time Wu has spoken with a mayor of one of Ukraine's major cities, the first being an April 22 call with Vitali Klitschko, the incumbent mayor of the nation's capital, Kyiv.
During the call with Terekhov, Wu said Taiwan can sympathize with Ukraine's current plight, as much like the conflict between Ukraine and Russia, Taiwan faces threats in many forms from China.
As such, Taiwan is happy to assist in the reconstruction of Ukraine, Wu said. "Taiwan stands with Ukraine," he added in Ukrainian.
During the virtual meeting, Terekhov condemned the actions of Russia, stating that the invasion was an illegal act of war.
Terekhov said Russia has irreversibly harmed innocent civilians and jeopardized the safety and peace of the world.
On behalf of Ukraine, the mayor went on to thank Taiwan for its assistance and kindness.
He said while the financial aid provided will help Ukrainian students return to school, the political support helps to strengthen Ukraine's determination to stand up to authoritarianism and safeguard the nation's democratic freedom.
Terekhov promised that the children of Ukraine will learn about the helping hand Taiwan has extended to Ukraine.
The US$4 million in aid is the latest donation made by Taiwan to Kviv since Russia invaded on Feb. 24.
In addition to 582 metric tons of supplies, collected by the Ministry of Foreign Affairs (MOFA) through a national donation drive, that have been sent to Ukraine, a donation of US$5.8 million was also made in April to seven medical facilities in Ukraine, including the Kharkiv Urgent Surgery Institute, according to MOFA.