Belize health minister reiterates support for Taiwan's WHA bid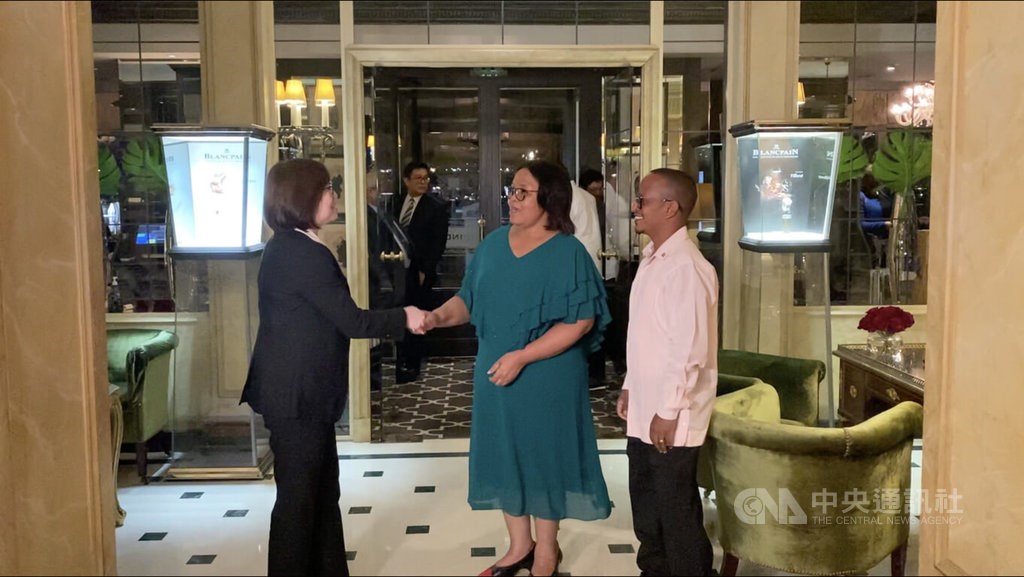 Geneva, May 26 (CNA) Belize's Health Minister Kevin Bernard on Wednesday expressed sadness over the exclusion of Taiwan from the 75th World Health Assembly (WHA) in Geneva, adding that he hoped to see Taiwan's presence in global discussions on health issues in the future.
Speaking to reporters after a meeting with Taiwan's Deputy Health Minister Lee Li-feng (李麗芬) on the sidelines of the WHA, Bernard said he was "very saddened" to see Taiwan denied observer status at the World Health Organization's (WHO) annual decision-making forum, which is being held from May 22-28 in Geneva.
Belize was one of the 13 countries, all diplomatic allies of Taiwan, that had tabled a motion to put the issue of Taiwan's inclusion on the WHA's agenda, a proposal that was rejected at a WHA plenary session on May 23.
Bernard said he hoped to see great minds come together "to make the right decision" and have Taiwan invited to the WHO and the WHA next year.
Belize stands "strong and firm behind Taiwan," Bernard said.
Bernard had spoken in defense of Taiwan's right to be present at the WHA when the issue was discussed at a closed-door meeting of the WHA's general committee on May 22, according to Taiwan's Ministry of Foreign Affairs.
Lizzie Nkosi, health minister of Eswatini, one of the nations that co-initiated the motion, said her country's relationship with Taiwan stretched back to 1968 and that she definitely supported Taiwan's inclusion in the WHA.
The rejection of the Taiwan motion marked the sixth consecutive year Taiwan's ruling Democratic Progressive Party (DPP) administration, which took office in 2016, has tried and failed to secure an invitation to the WHA.
As in the past years, the government dispatched a delegation to Geneva, this year led by Lee, to maintain a presence on the sidelines of the WHA and meet with national delegates outside of the event.
Lee told reporters that the exclusion of Taiwan from the WHA this year was "very regrettable," but that the government "would not relent in its efforts" for inclusion.
The delegations of Taiwan's diplomatic allies have firmly stated that they would continue to voice support for the country's WHO bid, Lee said. "The door will open one day."
Taiwan was expelled from the WHO in 1972, one year after the Republic of China, the official name of Taiwan, lost its seat at the United Nations.
During the then-Kuomintang (KMT) administration, which maintained friendlier relations with Beijing, the WHO invited Taiwan to take part as an observer in the WHA every year from 2009 to 2016.
Participating under the name "Chinese Taipei," this practice ended after the DPP, which Beijing has accused of "conducting separatist acts on the international stage," came to power.