Taiwan has no timeline for lifting ban on Japan food imports: Cabinet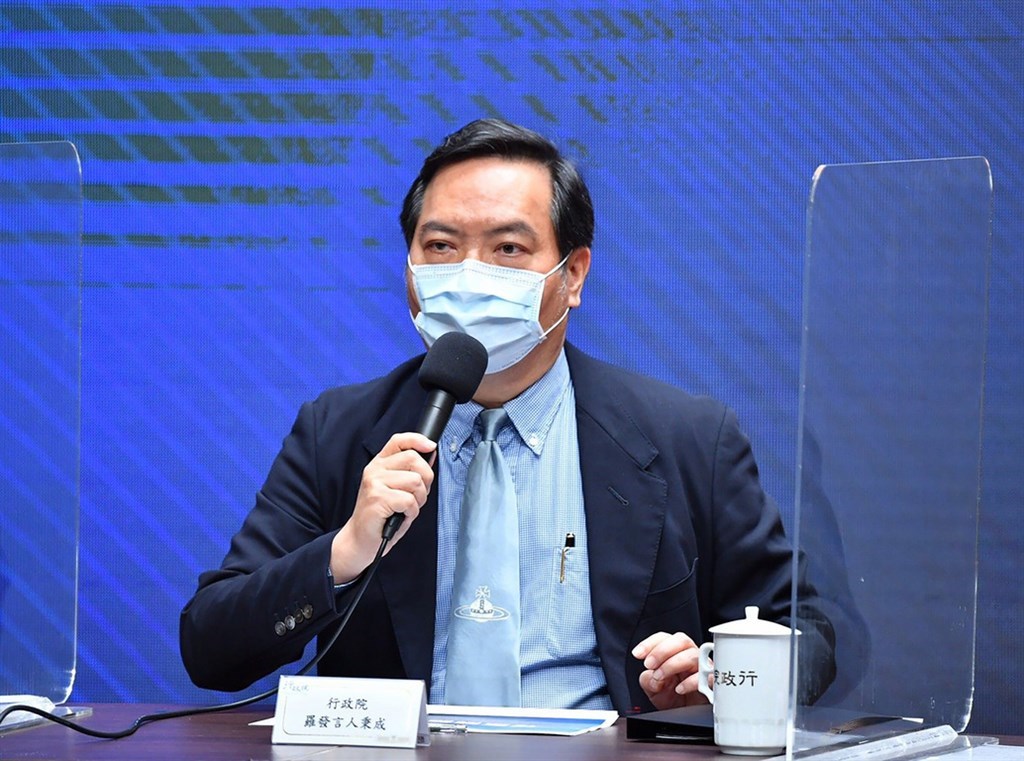 Taipei, Jan. 27 (CNA) Taiwan's Cabinet said Thursday that the government has not set a timeline for removing its restrictions on imports of Japanese food from areas affected by the 2011 Fukushima Daiichi nuclear disaster, amid reports of an impending decision on the issue.
"There is no timeline on that issue," but an announcement will be made if there is any substantial progress on the matter, Cabinet spokesman Lo Ping-cheng (羅秉成) said at a press briefing, when asked whether the Democratic Progressive Party government was preparing to lift the 11-year ban.
Lo said that when it comes to food imports, public health is the government's top priority, regardless of the food source.
At the same time, however, Taiwan's policies should be in line with international standards and scientific evidence, he added.
Lo's comments followed recent news reports that Taiwan was about to lift the import ban, which was imposed for food safety reasons on March 26, 2011, about two weeks after a massive earthquake and subsequent tsunami triggered a meltdown at the Fukushima Daiichi Nuclear Power Plant in Japan.
For the past 11 years, Taiwan has maintained the ban on food imports from five Japanese prefectures -- Fukushima, where the disaster occurred, and the neighboring Gunma, Chiba, Ibaraki, and Tochigi.
Meanwhile, the opposition Kuomintang (KMT)on Thursday expressed strong opposition to easing the import restrictions in the absence of what they called science-backed measures to guarantee the safety of imported Japanese food products from the disaster zone.
At a press conference Thursday, KMT Deputy Secretary-General Wang Yu-min (王育敏) said the DPP's plan to lift the restrictions was "trampling on public opinion" because Taiwan's electorate voted to maintain the ban by a 78-22 percent margin in a national referendum in 2018.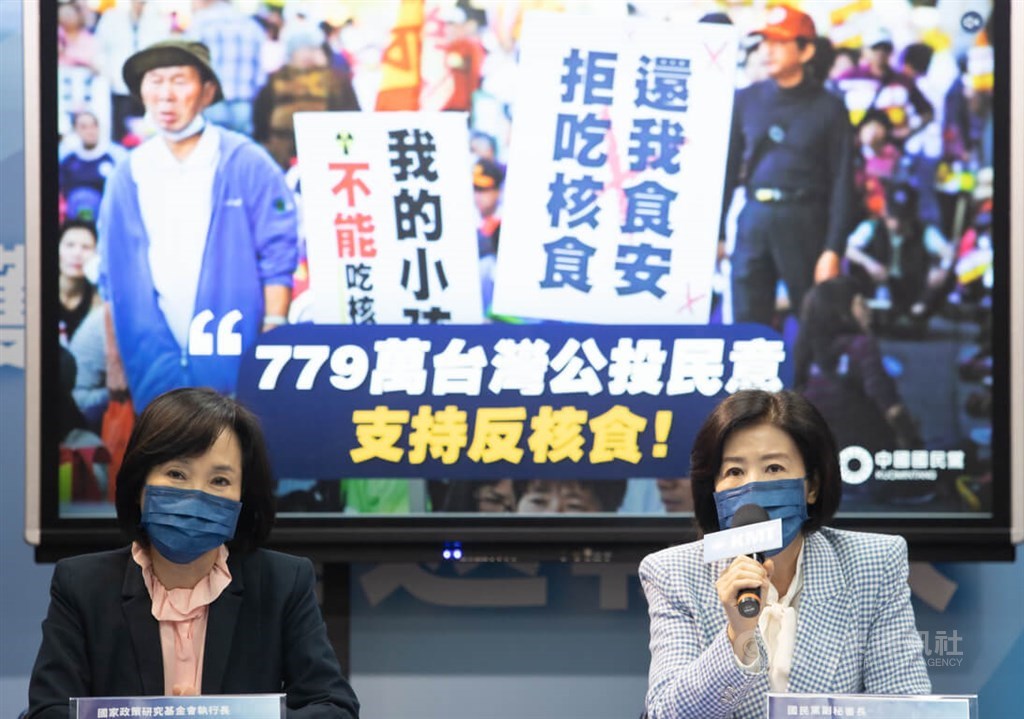 KMT Legislator Tseng Ming-chung (曾銘宗) said at the press event that Taiwan should have more leverage in its talks with Japan on the food import ban, given Taiwan's annual deficit in bilateral trade.
According to government figures, Taiwan imported US$45.88 billion worth of goods from Japan in 2020, while its export orders from Japan totaled US$23.4 billion.
On Thursday, Tseng urged the government to not cave to Japan's wishes on the food import restrictions, saying such a move would not guarantee Taiwan's membership in the Tokyo-led Comprehensive and Progressive Agreement for Trans-Pacific Partnership (CPTPP).
Japanese authorities have repeatedly expressed concerns over Taiwan's import ban. In a bilateral meeting in January, Mitsuo Ohashi, chairman of the Japan-Taiwan Exchange Association, urged Taiwan to address the issue soon, in accordance with scientific evidence and international standards.
The association represents Japan's interests in Taiwan, in the absence of formal diplomatic ties between the two countries.