Slovakia supports Taiwan: visiting Slovak deputy economic minister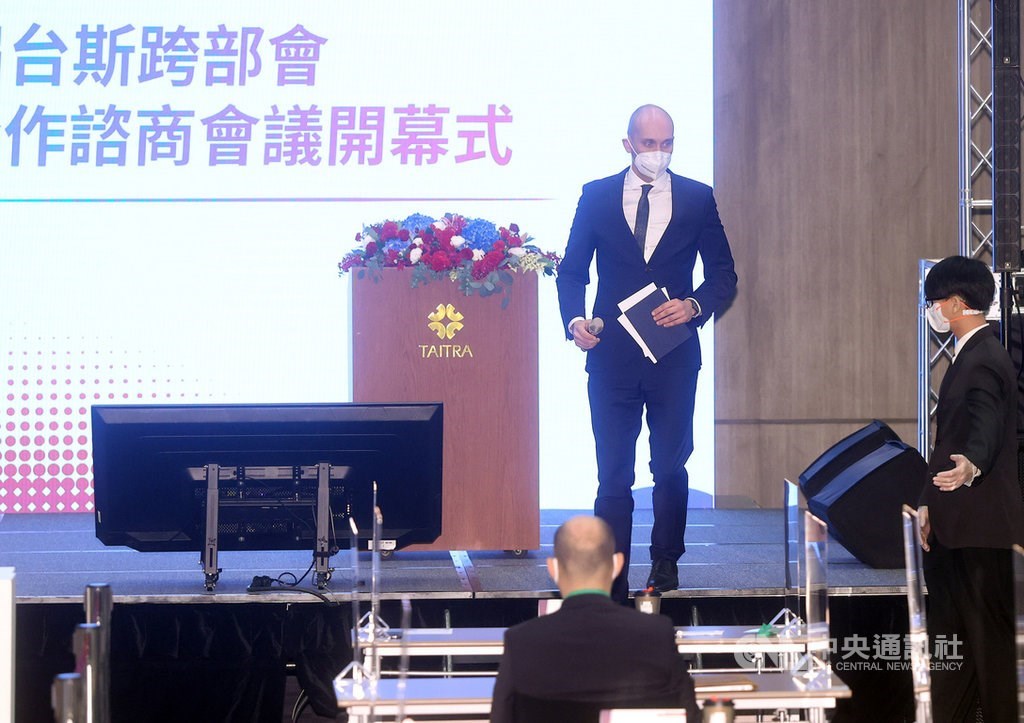 Taipei, Dec. 6 (CNA) The Slovak Republic supports Taiwan and is ready to enhance closer bilateral economic and trade relations, visiting deputy economic minister of the Central European country said during the first economic dialogue between the two countries in Taipei on Monday.
In his address at the opening of the inaugural Taiwanese-Slovak Commission on Economic Cooperation meeting, State Secretary Karol Galek of Slovakia's Ministry of Economy said Taiwan is the second largest investor in his country from Asia and has created 3,000 jobs so far.
He praised Taiwan as a successful example that even a small player can become a global leader in research and development.
He said he firmly believes Monday's session will bring far-reaching discussions allowing both sides to make the best of their economic potential for future cooperation.
Galek also said he met with National Development Council (NDC) chief Kung Ming-hsin (龔明鑫) early Monday during which both sides discussed specific areas of potential future cooperation, including smart cities, space industry, e-vehicles and semiconductor sectors.
Both sides agreed to create a working group to explore areas of cooperation in research and development among other fields, he added.
"Slovakia is ready to become an equal partner (of Taiwan) and not only in good but also in hard times," he said, referring to the ongoing COVID-19 pandemic.
"Slovakia supports Taiwan," he said, before reiterating the sentence in Mandarin Chinese to conclude his address.
Meanwhile, Lucia Kišš, director-general of Ministry of Foreign and European Affairs of the Slovak Republic' Section of Economic and Development Cooperation, said in her opening address that the talks "open a wave of active and direct consultations between the ministries of both countries and it is an important historic event in our bilateral relations."
She said the fact that the Slovak delegation is visiting Taiwan despite the pandemic shows that her country is determined to "deepen and upgrade economic relations with Taiwan."
Monday's opening ceremony was also attended by Kung, Deputy Foreign Minister Tien Chung-kwang (田中光), and Deputy Economic Minister Chen Chern-chyi (陳正祺).
Leading the 43-member Slovak delegation, Galek and Kišš arrived in Taiwan on Sunday.
The delegation, consisting of 18 senior officials and 25 business representatives, is the highest-level and largest visit by the European Union member state since the two countries opened reciprocal representative offices in 2003.
The visit, which will last until Dec. 10, comes at the invitation of Kung, who led a 66-member delegation to Slovakia in October.
While Kung was in Slovakia, the two sides signed seven memorandums of understanding (MOUs) aimed at increasing bilateral collaboration on trade and technology, according to the NDC.
Taiwan's ties with the central European country have warmed in recent months and Slovakia signed a legal assistance agreement with Taiwan in August, while also donating 160,000 COVID-19 vaccine doses to the country in September.