China should think twice about Taiwan invasion: Abe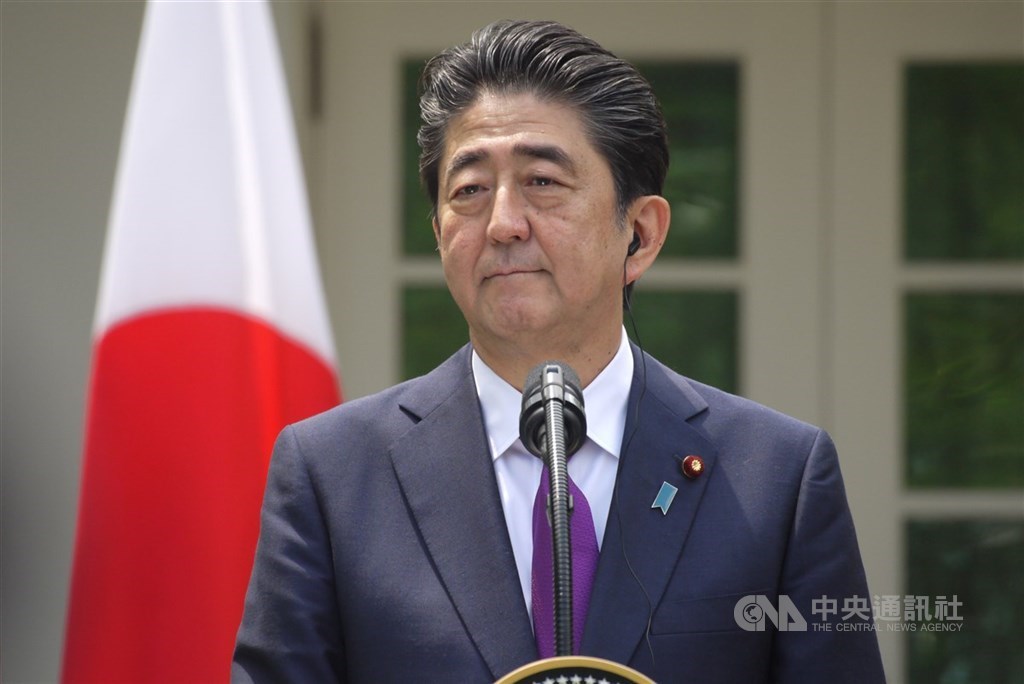 Taipei, Dec. 1 (CNA) A Chinese invasion of Taiwan would pose a serious threat to the security of Japan and the Japan-United States alliance, former Japanese Prime Minister Shinzo Abe warned Wednesday and urged China to think twice before taking military action.
Given the proximity between Japan and Taiwan, an armed invasion of Taiwan would inevitably pose a serious threat to Japan, Abe said in an online speech.
"An emergency of Taiwan will be an emergency for Japan and for the Japan-U.S. alliance," he said, adding that Beijing's leadership, in particularly Chinese President Xi Jinping (習近平), should not misunderstand this clear stance.
Abe called on the democratic world to prevent a Chinese invasion by standing together and jointly urging Xi and the Chinese Communist Party "not to choose the wrong path."
A military action targeting Taiwan would also lead to "economic suicide" for China despite it being one of the world's top economies, and significantly affect the world economy given China's close economic and trade ties with the rest of the world, he argued.
That is why maintaining cross-Taiwan Strait peace is in the interests of all parties involved, he said.
Abe issued the warning during a speech on Taiwan-Japan relations at the invitation of the Institute for National Policy Research, a Taipei-based thinktank.
Concerns over a possible Chinese invasion have been kindled by military exercises Beijing has conducted in the South China Sea and repeated sorties of military aircraft in a corner of Taiwan's air defense identification zone.
Some analysts have argued, however, that the sorties are intended as a political statement to the United States and other countries as well as Taiwan not to take actions that symbolically show support for a sovereign Taiwan.
The former Japanese leader also reiterated his support for Taiwan's bid to join the Tokyo-led international trade bloc, the Comprehensive and Progressive Agreement for Trans-Pacific Partnership (CPTPP).
During his tenure as prime minister, Abe said he tried to expand Japan's strategic economic, security and diplomatic standing in the world order, and saw the need to "firmly connect ourselves to a free and open democratic framework."
"Based on the same idea, I support Taiwan's participation in the TPP," he said, using the CPTPP's former name, the Trans-Pacific Partnership, to refer to the trade bloc.
"The role of the TPP in maintaining and strengthening the rules-based international order is important. Taiwan is more than qualified to participate," he said.
Taiwan formally submitted its application to join in September, a week after China did the same.
The CPTPP, which grew out of the TPP after the U.S. left the pact in January 2017, is one of the world's biggest trade blocs, representing a market of 500 million people and accounting for 13.5 percent of global trade.
Abe served as prime minister of Japan and president of the Liberal Democratic Party (LDP) from 2006 to 2007 and again from 2012 to 2020. He is the longest-serving prime minister in Japanese history.