U.S. urges Honduras to keep diplomatic ties with Taiwan after election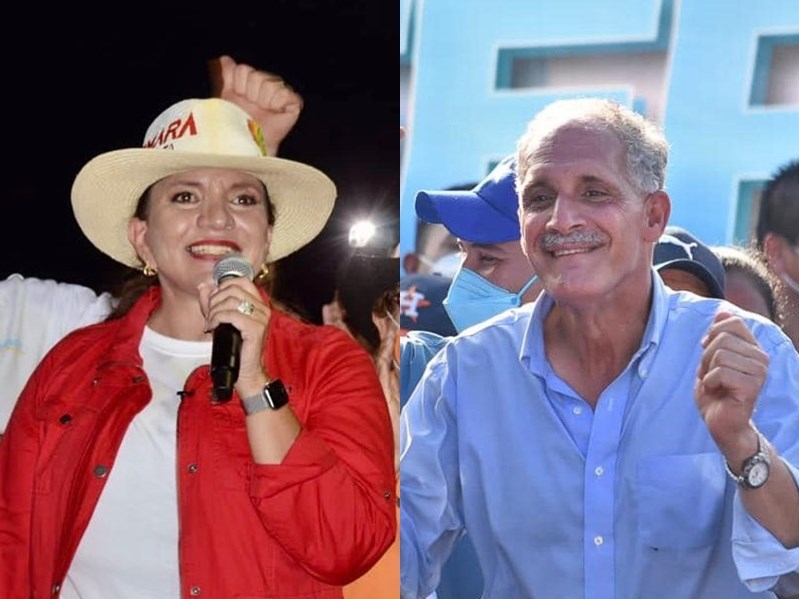 Taipei, Nov. 25 (CNA) The U.S. has recently told those vying for the presidency of Honduras that Washington wants the country to maintain diplomatic relations with Taiwan, after one of the candidates previously pledged to recognize Beijing should she win the Nov. 28 election.
Washington itself cut ties with Taipei and switched diplomatic recognition to Beijing in 1979.
A Reuters' report issued Wednesday from Washington quoted a senior State Department official as saying that a visiting U.S. delegation had made clear to both leading presidential candidates that Washington wants the Central American country to continue recognizing Taiwan instead of changing allegiance to Beijing.
"We've been quite clear with all the key actors in Honduras why we think the Honduras-Taiwan relationship is so important," the State Department official told reporters in a telephone briefing.
"We'd like to see that continue. We've said that to both of the leading candidates directly," the official said, referring to meetings with a delegation led by Brian Nichols, the U.S. assistant secretary of state for the Western Hemisphere.
The U.S. has a long history of pressuring Honduran politicians and utilizing economic power to ensure the country remains in step with Washington's interests.
For over a century, the country has been subject to political and economic coercion, first by the United Fruit Company and its successor entities, and latterly by the U.S. government itself.
Since the 1960s, Washington has conducted clandestine operations in the Central American country designed to quell popular support for left-leaning political movements.
The U.S. also maintains a continuing military presence in Honduras, established in the 1980s to help provide material support to right-wing guerrilla groups in neighboring El Salvador and Nicaragua -- groups later implicated in human rights abuses and terrorism.
According to the official quoted by Reuters, who spoke on condition of anonymity, Washington has warned Central American nations of "some of the risks associated with China's approach to the region."
Xiomara Castro, the left-leaning main opposition candidate who leads the latest polls, had previously said she would switch diplomatic relations to Beijing if victorious.
However, one of her close aides said on Tuesday that no final decision had been made.
Asked to comment, Foreign Minister Joseph Wu (吳釗燮) told reporters in Taipei Thursday that the statement made by the unnamed U.S. senior official showed that Washington also placed high importance on Taiwan's relationships with its Central American allies.
On the potential diplomatic switch, Wu said the outgoing president of Honduras Juan Orlando Hernandez had just concluded a trip in Taiwan during which he affirmed his staunch support of Taiwan-Honduras ties.
The visit came as both sides marked the 80th anniversary of diplomatic ties this year.
Wu also said the foreign ministry has recently had "in-depth conversations" with both ruling and opposition parties in the hope that Taiwan-Honduras relations would be longstanding, he said, without elaborating.
The minister said two days earlier in the Legislative Yuan that he was confident the Central American ally would not change allegiance to Beijing after the election no matter which candidate won.
The government had previously warned all of its diplomatic allies that China would do everything possible to poach diplomatic partners from Taiwan, but that its promises to win them over were often "colossal but empty."
Taiwan will be left with 14 diplomatic allies worldwide if it loses Honduras.