OLYMPICS
/
U.S. congressman congratulates Taiwan on badminton gold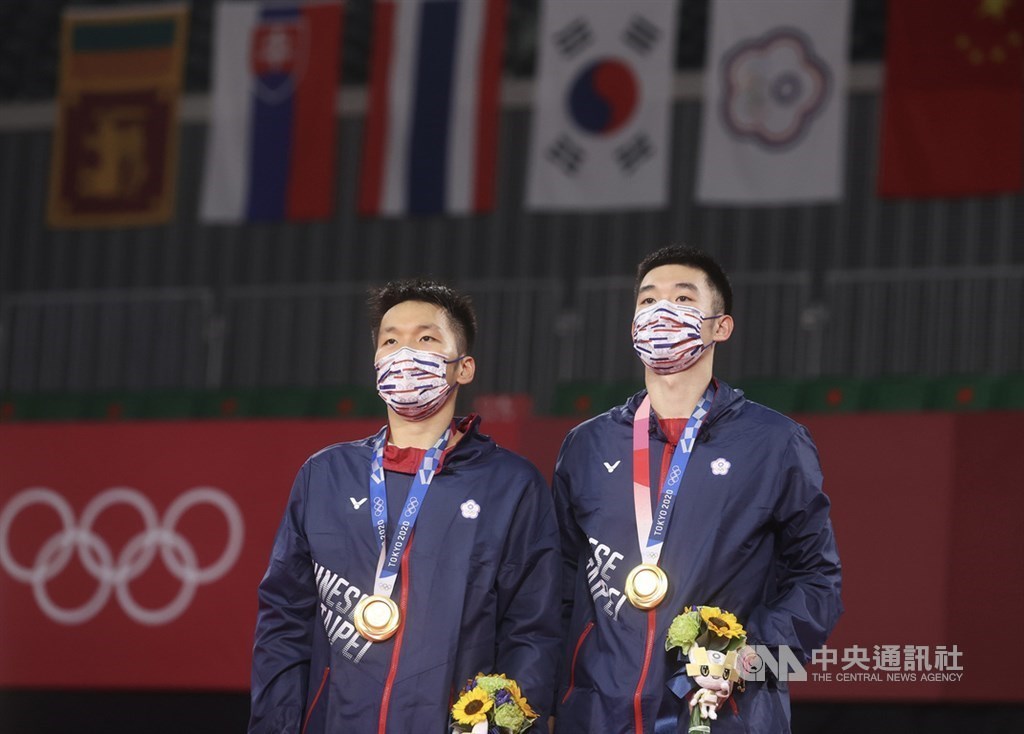 Washington, Aug. 2 (CNA) United States Congressman Don Bacon has congratulated Taiwan for winning gold in men's doubles in Olympic badminton and said Taiwan should be able to use its national flag and anthem at the games.
"Congrats to #Taiwan on winning the Gold Medal! Our friends should be able to use their flag and national anthem though. We should stop appeasing the Communist Government in Beijing," tweeted Bacon, a Republican from Nebraska, on Monday (U.S. time).
Lee Yang (李洋) and Wang Chi-lin (王齊麟), both first-time Olympians, defeated Liu Yuchen (劉雨辰) and Li Junhui (李俊慧) of China 21-18, 21-12 in 34 minutes to win gold in the men's doubles competition, Taiwan's first ever Olympic gold medal in the sport.
They competed, however, under the name Chinese Taipei, and during the medals ceremony, the flag raised was white with Olympic rings and a plum blossom design, and the anthem played was Taiwan's traditional flag-raising song.
Those conventions were the result of an agreement reached between Taipei and the International Olympic Committee (IOC) in 1981 that allowed Taiwan to participate in the Olympics, getting around Beijing's opposition to Taiwan competing under its official name, the Republic of China.
In his tweet, Bacon shared a link to a New York Times report on Taiwan's badminton gold that looked at the evolution of Taiwan being unable to compete in international sporting events without any symbols of sovereignty.
But the odds of the agreement changing remain slim. In 2018, Taiwan held a referendum on whether to require local athletes to compete under the name Taiwan in all international sporting events.
The referendum was voted down, in part because during the run-up to the referendum, the IOC issued a letter indicating that its Executive Board decided it would not approve any change to the Chinese Taipei Olympic Committee's name.
It also warned that actions opposing the Executive Board's decision could have consequences under the terms of the Olympic Charter.
View All