Australian trade minister meets Taiwanese counterpart online: envoy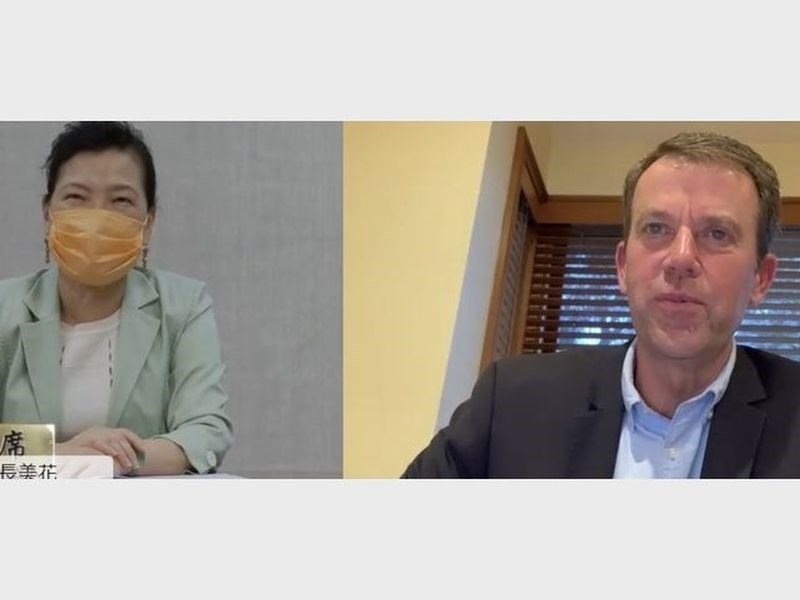 Taipei, July 5 (CNA) Australia's Trade Minister Dan Tehan held an online meeting with Taiwan's Economics Minister Wang Mei-hua (王美花) recently, Australia's top envoy in Taiwan confirmed Monday.
"We welcome the successful virtual meeting between the trade and economic ministers of Australia and Taiwan," Jenny Bloomfield, Australia's representative to Taiwan, tweeted in Mandarin.
"Taiwan is Australia's important partner in economic cooperation and investment. We hope that both sides can continue to deepen their close cooperation in the fields of energy (including natural gas and hydrogen energy), biotechnology, finance and education," she said.
The virtual meeting came after the resumption of the Taiwan-United States trade talks under the Trade and Investment Framework Agreement (TIFA) on June 30 after a nearly five-year hiatus.
A recent report from Bloomberg said the two ministers held the meeting on July 1, during which Tehan invited his Taiwan counterpart to participate in a video forum on hydrogen energy on July 29.