CORONAVIRUS
/
Presidential Office to be disinfected out of COVID-19 concerns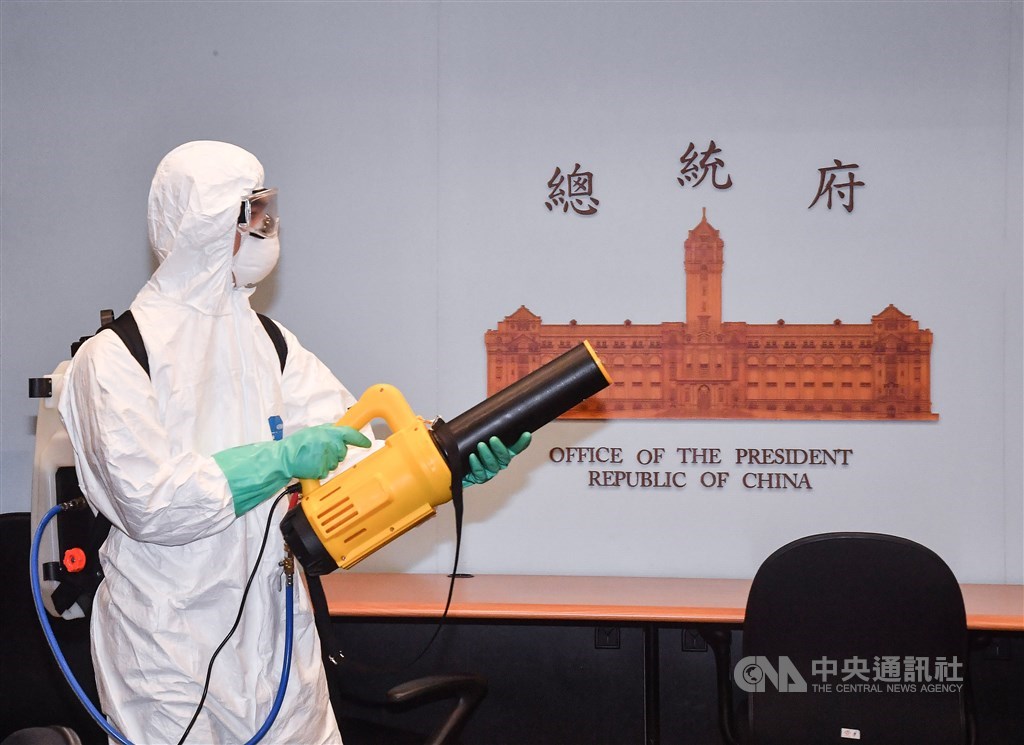 Taipei, May 14 (CNA) Disinfection work will be carried out throughout the Presidential Office building after an employee self isolated following COVID-19 concerns, according to a Presidential Office statement on Friday.
The employee has not been in contact with either President Tsai Ing-wen (蔡英文) or Vice President Lai Ching-te (賴清德) over the past few days, said spokesman Xavier Chang (張惇涵) in the statement.
The employee did not come to work Friday, and is carrying out home isolation as a precaution while waiting for test results, the statement said.
According to the statement, the employee was informed on Thursday evening that two family members had been asked to undergo home isolation after having a meal on May 6 with a man who began developing symptoms the next day.
The man, in his 60s, tested positive for COVID-19 on May 11 with a CT value of 18, according to the Central Epidemic Command Center. He is part of a cluster in Luzhou, New Taipei, involving members of the Lions Club International organization.
A total of 68 Presidential Office staff came into contact with the employee from May 10-13, the statement noted, citing an internal investigation.
They have been asked to stay at home and monitor their health for seven days, it added.
The employee's office space was disinfected Friday, the statement said, adding that the Presidential Office is scheduled to be thoroughly disinfected.
Staff have been reminded that they should wear masks at all times in the office complex, where social and training activities have been suspended, the statement said.
View All