CORONAVIRUS
/
MOFA to evacuate staffer at India office seriously ill with COVID-19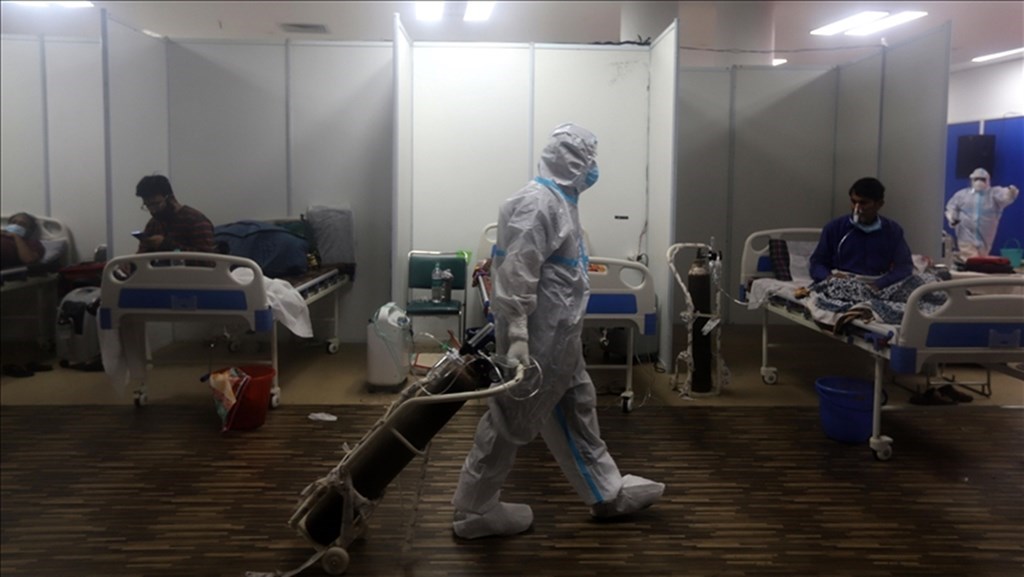 Taipei, May 5 (CNA) Taiwan's Ministry of Foreign Affairs (MOFA) said Wednesday that it is planning to charter a flight to evacuate a staff member at its representative office in India who has become seriously ill with COVID-19.
At a legislative hearing Wednesday, ruling Democratic Progressive Party lawmaker Wang Ting-yu (王定宇) noted that six staff members at MOFA's office in New Delhi have recently contracted COVID-19, one of whom is said to be in grave condition.
Wang asked Deputy Foreign Minister Tien Chung-kwang (田中光) what the ministry is doing to assist the most seriously ill patient.
In response, Tien said the ministry is making arrangements with an insurance company to charter a flight to evacuate the person to a neighboring country where they can safely receive treatment.
India is currently in the midst of an unprecedented COVID-19 surge, with over 350,000 new cases reported per day in the last week, which has led to an extreme shortage of hospital beds and oxygen.
Aside from the six MOFA staff members, a total of 20 Taiwanese business people and expatriates in the country have recently contracted COVID-19, of which one has died, 15 have recovered, two are in quarantine and two are experiencing severe symptoms, Tien said.
Given the severity of the situation, Tien said, MOFA has also been in contact with travel agencies about possibly chartering a flight to help other Taiwanese leave India.
In the meantime, Taiwanese in India can also take one of two weekly Japan Airlines flights evacuating Japanese citizens from the country and then catch a transfer flight from Tokyo to Taiwan, he said.
In the past two weeks, more than 20 Taiwanese citizens have flown home in this way, Tien said, adding that information on booking the flights is available on the ministry's website.
Tien's comments came one day after MOFA issued a red travel advisory for India -- the highest level on its four-tier warning system -- warning citizens not to visit the country, or to leave it as soon as possible.
Over the weekend, a China Airlines cargo flight carrying 150 oxygen concentrators and 500 oxygen cylinders donated by Taiwan arrived in the South Asian country, which are to be distributed by the Indian Red Cross Society, according to MOFA.
View All