Another Chinese military aircraft enters Taiwan's ADIZ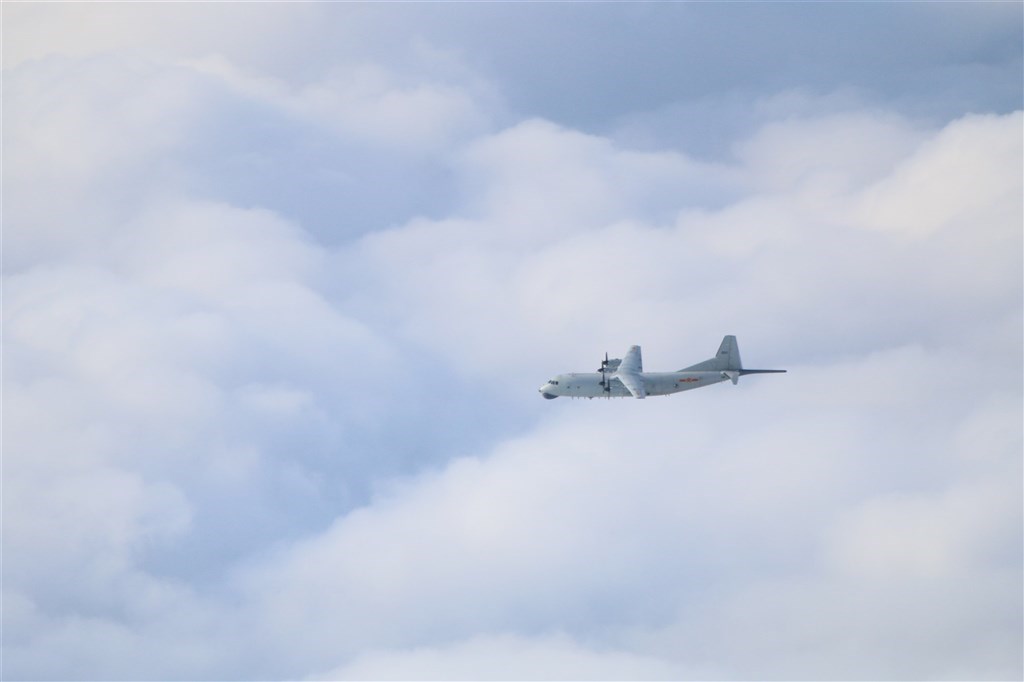 Taipei, Feb. 1 (CNA) A Chinese aircraft entered the southwestern section of Taiwan's air defense identification zone (ADIZ) on Monday following frequent incursions in January, according to the Ministry of National Defense (MND).
It came the same day that two American reconnaissance planes and a U.S. jet tanker also flew near Taiwan's airspace, according to the MND, but the ministry did not disclose the routes the three American military aircraft took.
The MND said the Chinese military aircraft that entered Taiwan's ADIZ on Monday was a Y-8 anti-submarine aircraft, and the Air Force responded by scrambling fighter jets to monitor the plane and issuing radio warnings until the planes left the ADIZ.
On Jan. 24, China sent 15 military airplanes into Taiwan's ADIZ, the highest number this year and the 20th day in January that Chinese aircraft had entered the nation's ADIZ as Beijing continues to put military pressure on Taiwan.
On Sunday, five Chinese military aircraft again flew into the southwestern part of Taiwan's ADIZ, according to the MND, which also disclosed that a U.S. military reconnaissance aircraft was monitored flying close to Taiwan's airspace the same day.
It was the first time the MND had revealed the movement of a U.S. military aircraft near Taiwan's airspace since September 2020.
Due to the increasing number of Chinese military planes flying near Taiwan in recent months, the MND began to publish their movements regularly on its website on Sept. 17, 2020 to keep the public better informed.
Su Tzu-yun (蘇紫雲), a senior analyst at the government-funded Institute for National Defense and Security Research (INDSR), told CNA that the presence of Chinese military aircraft may be aimed not only at Taiwan but also the U.S.
An ADIZ is established by a country to allow the identification, location and control of approaching foreign aircraft.