Military flyby rehearsal staged over Taipei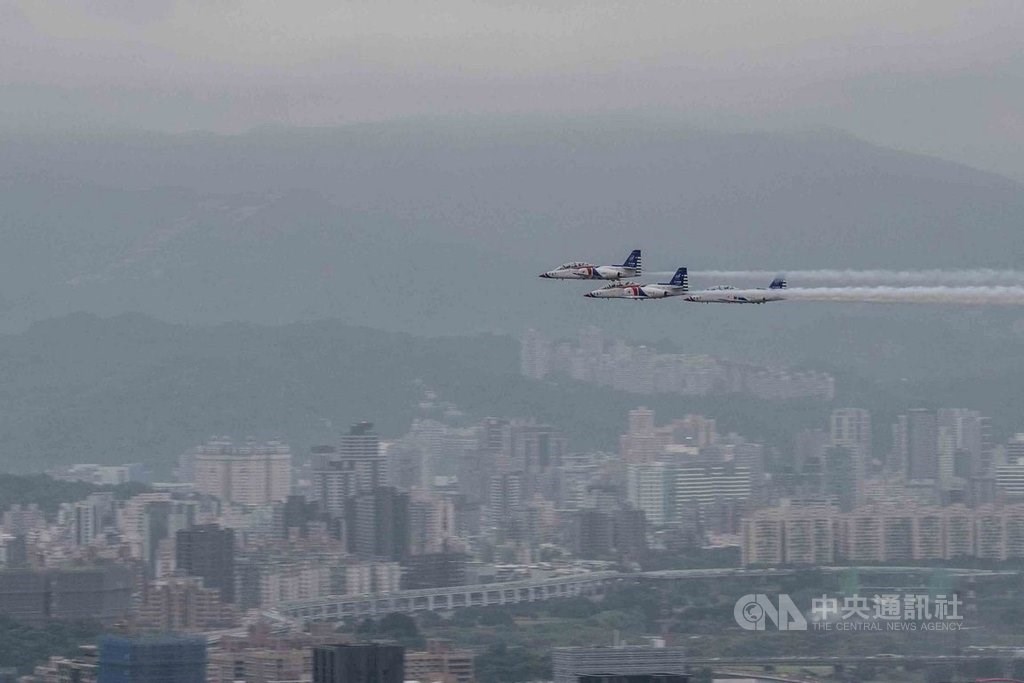 Taipei, Sept. 24 (CNA) A large number of helicopters and fighter jets, including F-16Vs, flew over Taipei as part of a rehearsal for the National Day Parade flyby on Thursday.
One UH60-M and two CH-47 helicopters, as well as three F-16V fighter jets and three AT-3 jet trainers, were seen over the Presidential Office during the flyby rehearsal for the upcoming Double Tenth National Day celebrations.
The scenes sparked rumors China had launched an invasion of Taiwan that quickly spread on the internet.
However, Deputy Minister of the Interior Chen Tsung-yen (陳宗彥), who is also secretary-general of the National Day Celebration Committee, dismissed the rumors, saying the flyby was part of National Day celebration rehearsals and no reason to panic.
The military will continue to hold rehearsals prior to the Oct. 10 National Day, on Sept. 27, Sept. 29, Oct. 6 and Oct. 8, with even larger flybys to be staged on Sept. 29 and Oct. 6, according to Chen.
In previous few years, the public was not given prior notice of rehearsals ahead of National Day. However, as China has conducted military exercises near Taiwan in recent weeks, unfounded rumors quickly spread on social media, causing widespread concern.
Meanwhile, President Tsai Ing-wen (蔡英文) said on her Facebook the public should rest assured it was nothing more than an air display rehearsal.
The Ministry of National Defense also called for public calm and a post on "the MND spokesman" Facebook page, referred to the online rumors as "fake news."
In related news, an estimated 200,000 people are expected to flock to Yuguang Island in the Anping District of Tainan City on Oct. 10 where the National Day fireworks show will take place.
In response, the city government on Thursday announced traffic control measures for the event and called on people where possible to use public transport.