No comment from Taiwan on potential U.S. sale of advanced drones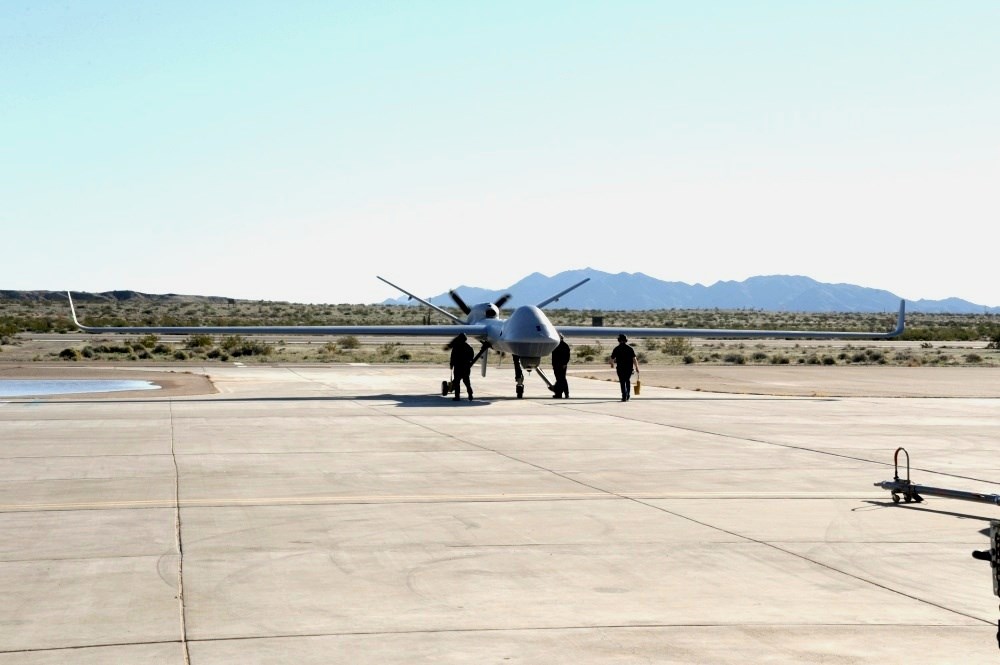 Taipei, Aug. 7 (CNA) Taiwan had no response Friday to a Reuters report that the United States is in negotiations to sell at least four advanced aerial drones to Taiwan, which would be the first sale of such drones to Taipei.
The report, published Thursday, said the sale of four SeaGuardian surveillance drones to Taiwan, including expenses for ground stations, spares, training and support systems, could be worth about US$600 million.
The drones could help Taiwan keep watch over wide swathes of sea and land because of its 6,000-nautical-mile range, far beyond the 160-nautical mile range of Taiwan's current fleet of drones, the report said.
Taiwan's Ministry of National Defense spokesman Shih Shun-wen (史順文) declined to comment on the report.
But Chieh Chung (揭仲), a research fellow at the National Policy Foundation, told CNA that the critical part of the drone sale hinges on whether the U.S. will provide a comprehensive satellite system as a back-up to the drones.
If they are forced to operate without the satellite back-up, the drones would have trouble carrying out long-distance missions because ground control systems can be affected by the curvature of the earth and the atmospheric environment, Chieh said.
With the satellite system, which would have a military-grade global positioning system (GPS) and sophisticated communications and surveillance systems, the drones would be ideal for long-distance ocean surveillance and patrols because they can stay in the air for nearly 40 hours, Chieh said.
According to Aerospace Testing International magazine, the long endurance Remotely Piloted Aircraft Systems (RPAS) SeaGuardian is a variant of the MQ-9 Reaper drone, featuring lightning protection, composite materials, and sense and avoid technology.
The SeaGuardian, which has a 79-foot wingspan, can fly for up to 40 hours at up to 50,000 feet, the magazine said.
Su Tzu-yun (蘇紫雲), a research fellow at the Institute for National Defense and Security Research, said the SeaGuardian has stronger security functions than the MQ-9 Reaper drone and therefore would serve as a more appropriate aircraft to work in the crowded air space over the Taiwan Strait.
In response, Chinese Foreign Ministry spokesman Wang Wenbin (王文斌) said Friday that China adamantly opposed the deal for Washington to sell the advanced surveillance drones to Taipei.
Wang urged the U.S. to follow the "one China principle," and argued that the sale would violate the Three Joint Communiqués signed by the U.S. and China between 1972 and 1982, which have played a crucial role in the development of relations between Washington and Beijing.
Wang cited the third and final joint communique signed on Aug. 18, 1982 as saying Washington should gradually scale back arms sales to Taipei.