Canada to strengthen innovation sector connections with Taiwan: envoy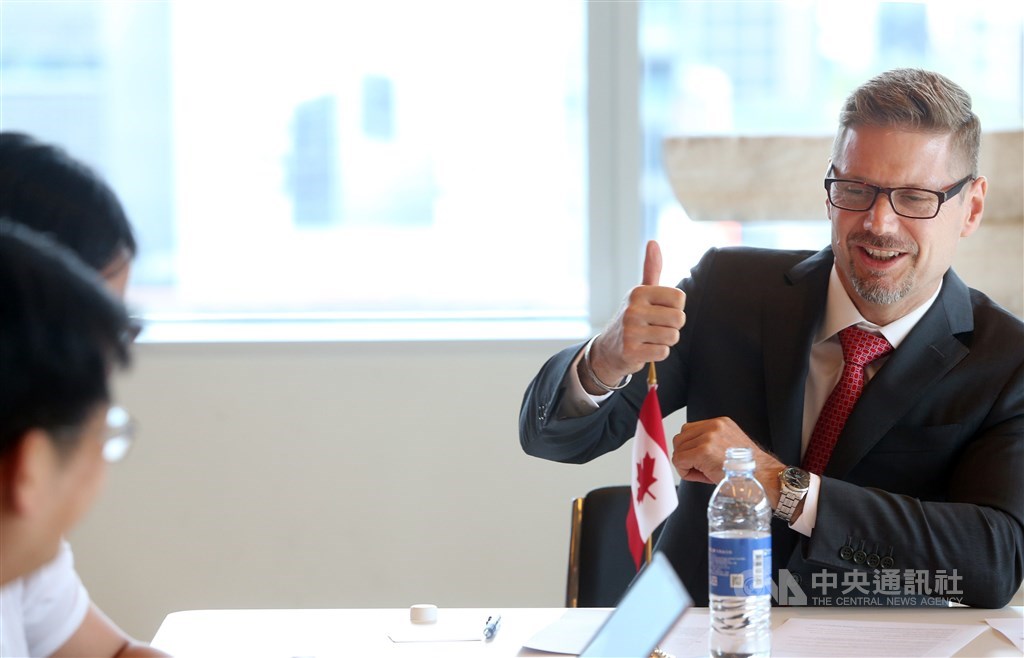 Taipei, June 30 (CNA) Canada will work to strengthen its connections with Taiwan in the innovation sector in 2020 and 2021 despite challenges posed by the COVID-19 pandemic, according to Jordan Reeves, executive director of the Canadian Trade Office in Taipei.
Reeves, the de facto Canadian envoy to Taiwan, made the comment in an exclusive interview with CNA ahead of the celebration of Canada Day on July 1.
"In terms of our plans for this office for this year and into 2021, number one is to launch our Year of Canadian-Taiwanese Innovators and to do everything we can with the existing tools we have to virtually make those connections between business and companies," Reeves said.
The launch event is scheduled for September in Tainan City, the location of the Southern Taiwan Science Park and National Cheng Kung University, which has established sister-school relationships with six Canadian universities, he said.
The concept was developed at an annual bilateral economic consultation in Canada at the end of 2019 to help companies from Canada and Taiwan recognize the value each side has to offer, Reeves recalled.
This is mainly because Canadian companies have focused more on the Mainland China market while those in Taiwan have looked to the U.S. market for the last several decades, he pointed out.
The two sides have now agreed to bring together Taiwan's hardware sector and Canada's software sector in an effort to seek major benefits for companies from both countries, Reeves said.
He pointed out that the two countries complement each other as Taiwan is known for its hardware development while Canada is good in Artificial Intelligence and Internet of Things (IoT) solutions.
Although several projects and delegations were postponed or canceled due to the onset of the pandemic, the Canadian Trade Office in Taipei has gone ahead with as many as possible virtually, to help companies come together in the meantime, Reeves said.
Recently, the office has facilitated virtual meetings between 24 Canadian technology firms and 120 Taiwanese companies, resulting in more than 65 follow up business meetings, he said.
Reeves also mentioned that over the past few months virtual workshops have been held between the National Research Council in Canada and Taiwan's National Center for High Performance Computing and Academia Sinica.
At present, Taiwan is one of the five sites outside North America where Canada has established a Canadian Technology Accelerator (CTA), along with Tokyo, Hong Kong, Singapore and Delhi, he said.
The CTA is the largest commercial project funded by Global Affairs Canada in Taiwan to date and seeks to facilitate cooperation between tech companies on both sides, according to Reeves.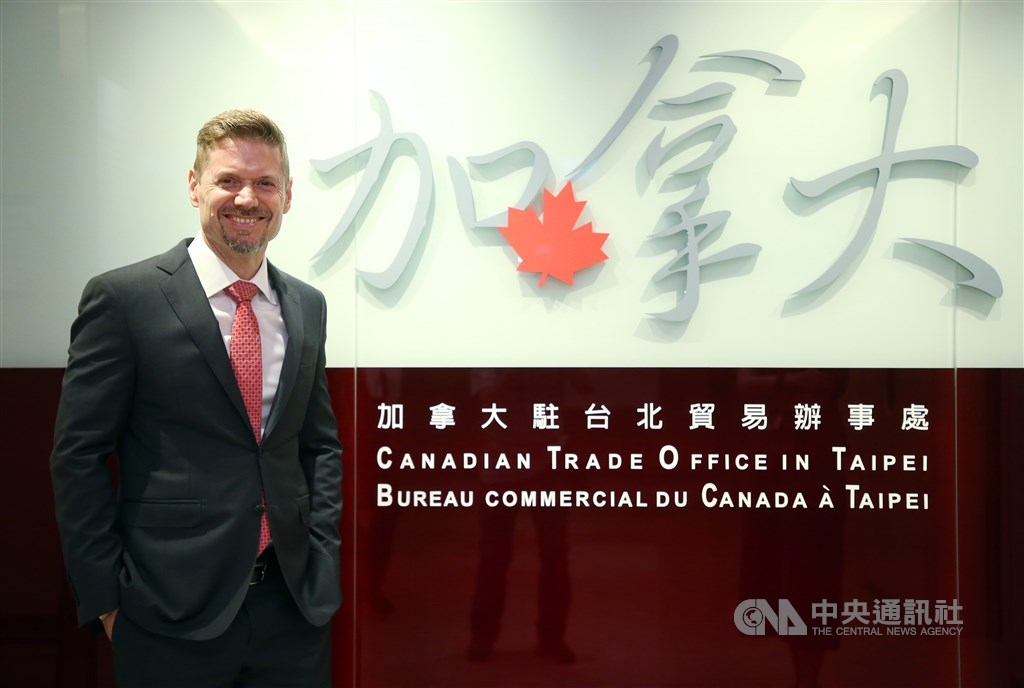 One successful example is Canadian company GenerationsE's collaboration with four major hospitals in Taiwan in applying artificial intelligence to cancer diagnostics, in which the hardware is from Taiwan and the software from Canada, he said.
Another example is a collaboration between Canada's Spartan Bioscience and Taiwan's Wistron Medical Technology in the development of portable rapid DNA test kits for COVID-19, he added.
Taiwan's Hai Long offshore wind farm project, in which Canadian company Northland Power Inc. plays an important role, is also a promising commercial collaboration that fits with both government's priorities in mitigating climate change and promoting renewable energy, he said.
In the interview, Reeves reiterated Canada's support for Taiwan's participation in international organizations and indicated Canada would continue to support that position.
"Many global issues do not respect political boundaries, issues such as COVID-19, climate change and aviation safety and these all require a cooperative and inclusive approach for the greater global good," he said.
"I can tell you that Canada will continue to support Taiwan's participation at the WHA (World Health Assembly) at the next scheduled meeting in November."
Reeves also hinted that Canada supports Taiwan's accession to the Comprehensive and Progressive Agreement for Trans-Pacific Partnership (CPTPP), as Canada is a strong supporter of free trade.
Meanwhile, the Canadian Trade Office will celebrate Canada Day this year without much fanfare due to COVID-19.
The office will post a short video on Wednesday to wish everyone in Taiwan a happy Canada Day, according to Reeves.
In addition, the office's leadership and staff will spend their holiday exploring Taiwan, with Reeves planning to take a road trip to eastern Taiwan, including Mt. Hehuan (合歡山), which is famous for its scenery and snow during winter, he said.