Taiwan's policy on U.S. meat imports science-based: MOFA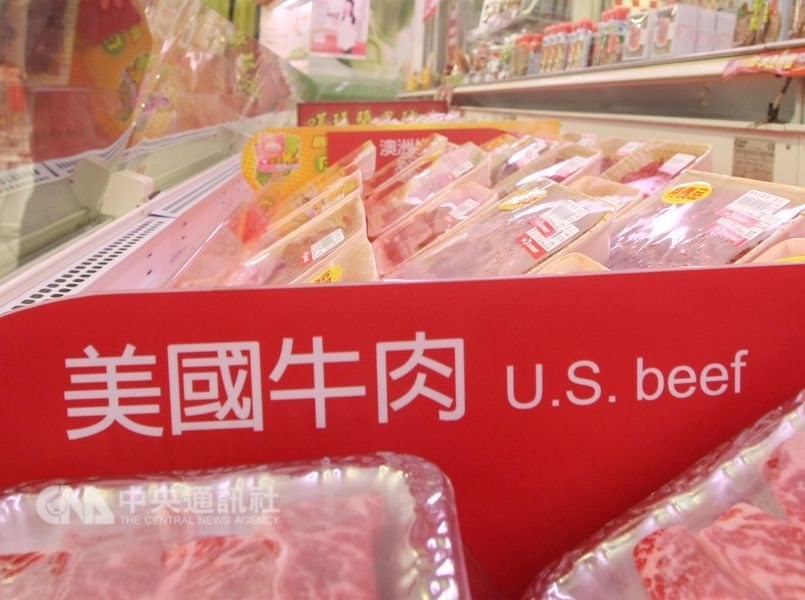 Taipei, June 11 (CNA) Taiwan's policy on the importation of American beef and pork products is informed by the advice of its health and agriculture professionals, the Ministry of Foreign Affairs (MOFA) said Thursday, in response to an assessment by the American Chamber of Commerce in Taipei that the issue remains a roadblock to a bilateral trade pact.
At a regular press conference, MOFA spokesperson Joanne Ou (歐江安) said the Taiwan government takes into consideration the health of the Taiwanese people and international trade norms, based on scientific evidence.
"Regarding the importation of beef and meat products from the United States, MOFA respects the professional opinions of our Ministry of Health and Welfare and Council of Agriculture," Ou said, in response to reporters' questions on the issue.
The issues of Taiwan's ban on the importation of some American meat products and the lack of progress on a bilateral free trade agreement came to the fore again Thursday, after the American Chamber of Commerce (Amcham) in Taipei mentioned them in a white paper that was released the previous day.
"Another obstacle to an FTA has been U.S. displeasure with Taiwan's restrictions on certain U.S. beef and pork products," Amcham wrote. "But Washington's position that resolution of those issues must be a pre-condition for starting FTA negotiations has not achieved positive results."
The Chamber recommended starting the FTA talks with the clear understanding that those issues would need to be resolved as part of the negotiations, which it said would be a more practical strategy.
Taiwan imposed a ban on some U.S. beef and pork products in 2003 and 2006, respectively, citing the incidence of mad cow disease in the U.S. and the use of the leanness-enhancing drug ractopamine by American pig and cattle farmers.
The beef ban, based on Taiwan's Act Governing Food Safety and Sanitation, applies to skulls, brains, eyes, spinal marrow, ground beef, viscera and other related products, from not just the U.S. but also other countries where cases of mad cow disease have been reported in the past 10 years.
In the U.S., mad cow disease cases were reported in Alabama and Florida in 2017 and 2018, according to U.S. Centers for Disease Control and Prevention website.
Some observers have speculated that the meat bans are part of the reason why negotiations between the U.S. and Taiwan, under their bilateral Trade and Investment Framework Agreement (TIFA), have been suspended since 2017.
In a statement issued Wednesday, MOFA said the Taiwan government will maintain its efforts to forge economic agreements with the U.S., based on their current close relations.
"Trade relations between Taiwan and the U.S. continue to deepen through digital economic forums, investment summits and agricultural missions," the ministry said.