Taiwan protests against designation by Chopin Competition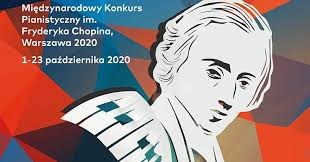 Taipei, March 11 (CNA) The Ministry of Foreign Affairs (MOFA) said Wednesday that a decision by the organizers of the International Chopin Piano Competition to change Taiwan's designation had hurt the country's dignity and should be corrected as soon as possible.
According to MOFA spokeswoman Joanne Ou (歐江安), the organizers of the Chopin Competition listed the country of the Taiwanese contesters as "PRC Taiwan" on its website, but later changed it to "China Taiwan."
Neither of those designations is acceptable to Taiwan's government and its people, Ou said.
"The International Chopin Piano Competition is a cultural event, and it should be free from political interference," she said, adding that the organizers had yielded to political pressure and turned a blind eye to the political reality.
"The decision by the Polish organizers has seriously hurt Taiwan's national interests and the dignity and rights of the Taiwan participants," Ou said. "We firmly demand a swift correction by the event organizers."
MOFA has asked its Taiwan's representative office in Warsaw to file a stern protest with the local authorities and organizers to safeguard the rights and interests of nine Taiwanese competitors, she said.
The International Chopin Piano Competition, a world renowned event held every five years in the Polish capital of Warsaw, is scheduled this year for Oct. 1-23.