Taiwan meets with U.S., two others in Central America: MOFA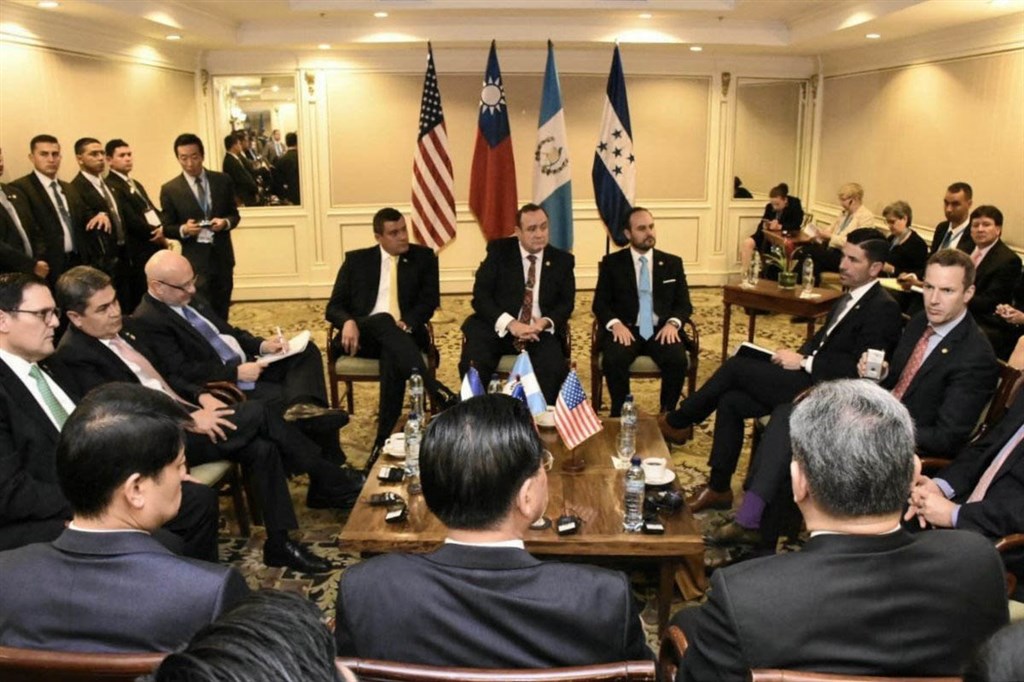 Taipei, Jan. 17 (CNA) Foreign Minister Joseph Wu (吳釗燮) met with representatives from the United States and the presidents of Guatemala and Honduras earlier this week in Guatemala to discuss ways to support the development of the two Central American countries.
At the Jan. 14 meeting, "all sides focused on how to advance cooperation with Guatemala and Honduras on the economy, trade and investment, and infrastructure development," said Ministry of Foreign Affairs (MOFA) spokeswoman Joanne Ou (歐江安) in a statement.
Wu chimed in on Twitter: "The 1st Taiwan, U.S., Guatemala, Honduras quadrilateral talks focused on advancing regional cooperation & development."
No other details were provided on the quadrilateral talks, attended by Wu, U.S. Acting Secretary of the Department of Homeland Security Chad Wolf, Guatemala President-elect Alejandro Giammattei and Honduras President Juan Orlando Hernández, according to Ou.
The foreign ministers of Guatemala and Honduras, Pedro Brolo and Lisandro Rosales, as well as U.S. International Development Finance Corporation (DFC) Chief Executive Officer Adam Boehler, were also present, she said.
Wu is currently on an eight-day visit to Guatemala and Honduras, two of Taiwan's diplomatic allies in that region, aimed mainly at attending the inauguration of Giammattei on Jan. 14.
The quadrilateral talks were held before Giammattei's inauguration, according to a diplomatic source.
Wu is scheduled to return to Taipei on Jan. 19.