Tsai urges Taiwan's inclusion in CPTPP trade agreement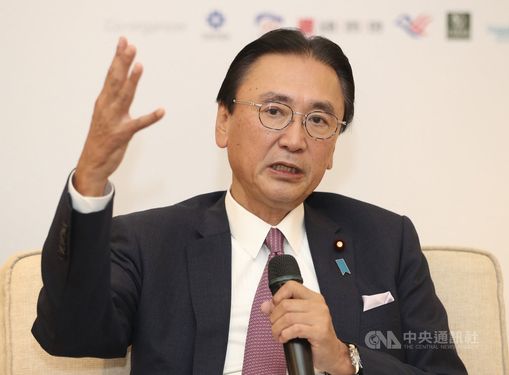 Taipei, Oct. 10 (CNA) At a meeting with a visiting Japanese delegation Thursday, President Tsai Ing-wen (蔡英文) said she hopes Japan will support Taiwan's admission into the Comprehensive and Progressive Agreement for Trans-Pacific Partnership (CPTPP).
Inclusion in the CPTPP, a Japan-led trade initiative, will enable Taiwan and Japan to work together on the international stage and contribute even more to the global community, Tsai said.
In addition to discussing the CPTPP, Tsai thanked the delegation led by Keiji Furuya, a member of the Japanese House of Representatives and chairman of the Japan-ROC Diet Members' Consultative Council, for supporting Taiwan's participation in international organizations, such as the World Health Assembly.
As an example of the strengthening ties between the two nations, Tsai noted that in March of this year, Japan hosted the first anti-corruption workshop organized under the Taiwan-U.S. Global Cooperation and Training Framework (GCTF).
Tsai said that while Taiwan has made important defense, diplomatic, and economic advances in recent years, it has also faced increased pressure from China and its aggressive moves to steal the nation's diplomatic allies.
Taiwan has lost two of its diplomatic allies -- the Pacific island nations of Kiribati and the Solomon Islands -- in recent weeks amid a diplomatic pressure campaign from China, reducing its total number of allies from 17 to 15.
Under such circumstances, the backing of Taiwan's friends in the international community is the nation's most important asset, Tsai said.