Proposal for Taiwan's presence as WHA observer rejected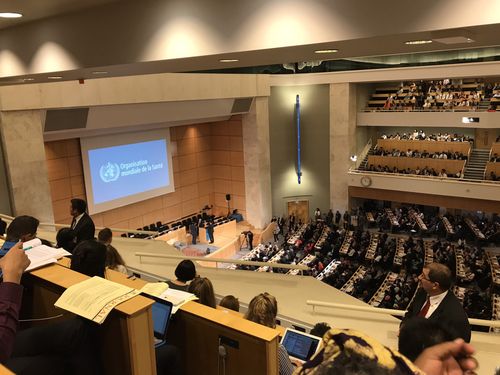 Geneva, May 21 (CNA) A proposal submitted by 15 member-states of the World Health Organization (WHO) to invite Taiwan as an observer to the World Health Assembly (WHA) was rejected Monday.
The proposal was rejected after a two-on-two debate was held at the 71st WHA General Committee and also during the WHA plenary session.
The proposal to include the Taiwan-related issue on the supplementary agenda of the WHA meeting was brought forth by 15 formal diplomatic allies of Taiwan.
They were: Belize, Burkina Faso, El Salvador, Haiti, Kiribati, the Marshall Islands, Nauru, Nicaragua, Paraguay, Saint Vincent and the Grenadines, Saint Kitts and Nevis, Saint Lucia, the Solomon Islands, Swaziland and Tuvalu, according to the WHO.
The General Committee met to review and debate the proposal following the opening of the WHA Monday morning.
The Marshall Islands and Saint Vincent and the Grenadines spoke in support of the inclusion of the proposal, while China and Pakistan opposed the motion, eventually leading to the committee chairman recommending not to include the proposal set forth by Taiwan's allies.