Air pollution control amendment introduces enhanced measures: official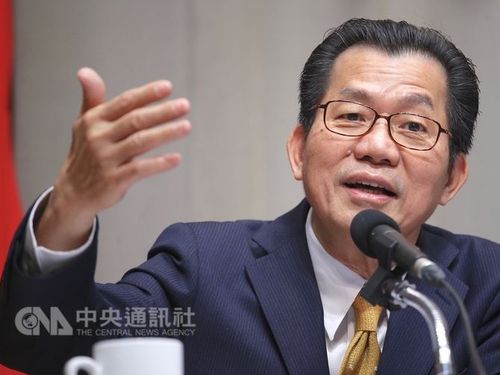 Taipei, Dec. 14 (CNA) The government-proposed amendment to the Air Pollution Control Act allows use of more enhanced measures that could help achieve air pollutants reduction targets six months ahead of schedule, an official said Thursday.
In April, the government said it would seek to reduce the density of airborne particulate matter measuring smaller than 2.5 micrometers (PM2.5) from 22 micrograms per cubic meter currently to 18 micrograms by the end of 2019.
If the amendment passes the Legislature by early next year and the stricter enforcement measures are put in place, "we could meet the 18.2 percent reduction target by the middle of 2019," Lee Ying-yuan (李應元), head of the Environmental Protection Administration (EPA), said at a press conference.
Lee attended the press conference to discuss the amendment adopted at the Cabinet meeting Thursday morning. He also called on the Legislature to review and pass the amendment at its planned extra session in January.
Of the proposed measures gives the EPA a mandate to establish strict emissions standards to be met by all 10-year-old vehicles, with the aim of accelerating the retirement of older, high pollution-emitting vehicles, Lee said.
According to the EPA, PM2.5 originating outside Taiwan accounts for 34-40 percent of total pollutants, while domestic pollution makes up 60-66 percent.
Of the sources of domestic pollutants, 30-37 percent is emitted by motor vehicles, 27-30 percent comes from fixed emitters and 32-43 percent emanates from catering, burning of paddy stubble, construction sites and other sources.
If the amendment is ratified as planned, the EPA will first require motorcycles powered by two-stroke engines and older diesel-powered trucks to adhere to tougher new standards, Tsai Hung-teh (蔡鴻德), director-general of the EPA's Department of Air Quality Protection and Noise Control, said.
There are about 13 million motorcycles in Taiwan, of which 1.2 million have two-stroke engines that are more than 14 years old, while about 81,000 diesel trucks still in use are 19 years or older, Tsai said.
"We hope that all such vehicles will be scrapped by July 2020," he added.
Under the amendment, vessels in ports will be required to replace onboard generated power auxiliary engines that run on heavy fuels with electricity generated onshore to power cargo handling equipment and other ship's service.
"The heavy fuel the ships run on is much cheaper, but it produces sulfur dioxide 20 times as much as that produced by onshore generated power, making ships in ports a primary source of pollution, for example, in Kaohsiung," Lee said.
The amendment also allows the EPA to regulate emissions of "hazardous air pollutants" that are believed to have serious adverse health effects, in addition to the common types of air pollutants already covered by law.
Tsai said the EPA will establish emissions standards for another 72 types of compounds based on an assessment of their impact on health.
Provided that the amendment takes effect in January next year, starting July, emitters will be charged higher fees for the discharge of pollutants, Tsai said.
Meanwhile, the EPA will set rules on the use of fuel additives and fuel composition for fixed emitters of air pollutants, such as raw coal and petroleum coke, and prescribe limits on the use of volatile organic compounds (VOC) in products such as paints, organic solvents, and aromatics, Tsai said.
The amendment also imposes increased fines and stiffer penalties for offenses and allows for the recovery of profits earned from company operations that violate the law, as a deterrent to offenders, he said.