Tsai's approval rating on cross-strait affairs at 36%: poll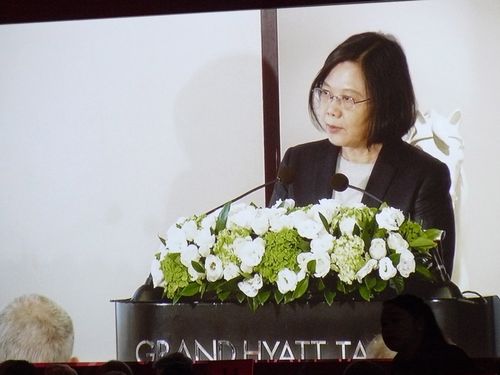 Taipei, Oct. 23 (CNA) Only about a third of Taiwanese approve of the job President Tsai Ing-wen (蔡英文) is doing on China relations after nearly one and a half years in office, according to the results of a poll released by the Taiwan Public Opinion Foundation on Monday.
A total of 36 percent of respondents expressed satisfaction with Tsai's performance on cross-Taiwan Strait ties while 52 percent were dissatisfied, the poll found.
In a similar poll conducted last year, 51 percent of respondents approved of Tsai's policy toward China, while 40 percent said they did not.
You Ying-lung (游盈隆), the chairman of the Taipei-based nonprofit organization, said that if the dissatisfaction rate continued to increase, Tsai could face a crisis of political authority and a lack of bargaining chips with which to establish beneficial ties with Beijing in the long run.
Responding to the poll findings, Presidential Office spokesman Alex Huang (黃重諺) said Monday that the government has been dedicated to maintaining a peaceful and stable relationship with China over the past year.
The Tsai administration's cross-strait policy is based on safeguarding the core benefits of people in Taiwan, and represents a consensus of the majority, Huang contended.
The poll,conducted Oct. 16-17, collected 1,068 valid samples and had a margin of error of plus or minus 3 percentage points.