More Cabinet lineup announced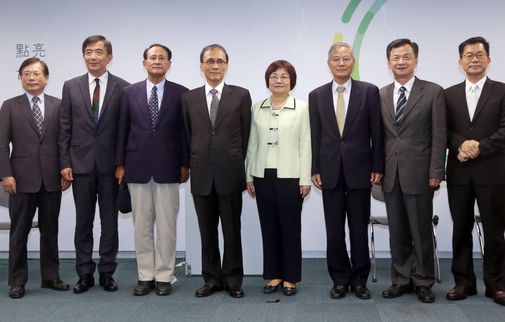 Taipei, April 12 (CNA) Premier-designate Lin Chuan (林全) announced more members of his incoming Cabinet Tuesday, including the secretary-general of the Executive Yuan and the heads of the Ministry of Justice and the Environmental Protection Administration (EPA).
Chen Mei-ling (陳美伶), currently secretary-general of the Tainan city government, will serve as secretary-general of the Executive Yuan, while Legislator Lee Ying-yuan (李應元) of the Democratic Progressive Party will serve as the new EPA head.
Others named in the latest lineup include Justice Minister Chiu Tai-san (邱太三), a former deputy mayor of Taoyuan, and Minister of the Council of Agriculture Tsao Chi-hung (曹啟鴻), a former Pingtung magistrate.
Kuo fang-yu (郭芳煜), deputy labor minister, will be promoted to head the ministry.
Kaohsiung Deputy Mayor Wu Hong-mo (吳宏謀) will serve as head of the Public Construction Commission, while Chen Tain-jy (陳添枝), a professor of economics at National Taiwan University, will serve as head of the National Development Council.
Lin said he will announce more members of his Cabinet within a week.
On April 7, he announced the first names for his Cabinet, including five ministers without portfolio -- Shih Jun-ji (施俊吉), Chang Ching-sen (張景森), Hsu Jan-yau (許璋瑤), Lin Mei-chu (林美珠), and Lin Wan-i (林萬億).
He also announced Lin Hsi-yao (林錫耀) as vice premier of the Executive Yuan and Tung Chen-yuan (童振源) as his Cabinet spokesman.
Lin Tsou-yen (林奏延) has been named as the new minister of Health and Welfare.
(By Yu Hsiao-han, Lu Hsin-hui, Tai Ya-chen, Wen Kuei-hsiang and Lilian Wu)ENDITEM/J