DPP secretary-general heads to U.S. for post-election analysis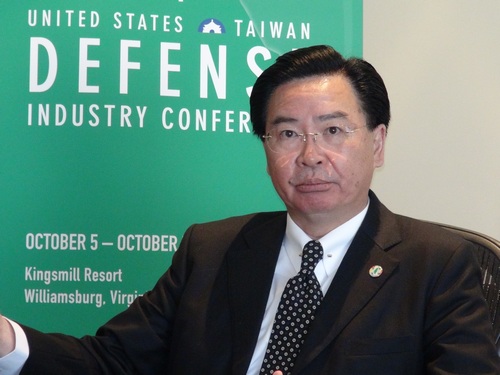 Taipei, Dec. 1 (CNA) Joseph Wu, secretary-general of the opposition Democratic Progressive Party (DPP), set out Monday for the United States to discuss the political and economic implications of his party's runaway success in this past Saturday's local elections.
Wu said he will join a discussion at Capitol Hill, where participants will discuss Taiwan-U.S. ties following the DPP's sweep of 13 of Taiwan's 22 cities and counties.
He said he expects to suggest the framework for Taiwan's economic and national defense policies that would be most benefit to bilateral relations.
During his six-day visit, Wu also plans to give Taiwanese living in Washington an analysis of the election results and the future role of the DPP.
As to whether DPP Chairperson Tsai Ing-wen will visit the U.S., Wu said there are not currently any plans.
The DPP exceeded expectations in Saturday's vote.
In Taiwan's six special municipalities, the ruling Kuomintang managed only to hang on to New Taipei in a close race, while the DPP swept away Taoyuan and Taichung and maintained its strong hold over Tainan and Kaohsiung.
The capital Taipei was wrested from the ruling party by an independent.
(By Sophia Yeh and Lee Hsin-Yin)ENDITEM/WH