Incumbent holds on to Hsinchu County for KMT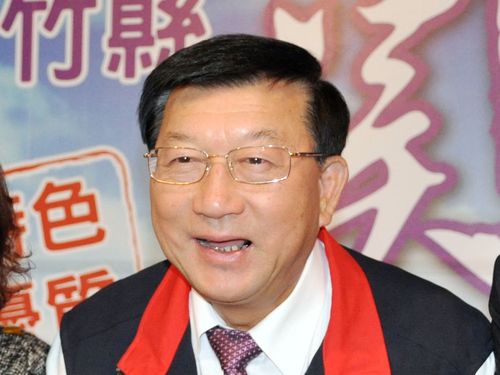 (Click HERE for our special election site)
Taipei, Nov. 29 (CNA) Incumbent Hsinchu County Magistrate Chiu Ching-chun fended off a challenge from his predecessor to win re-election in the northern county in Saturday's local government elections.
With 14 of the county's 385 polling stations still to report in, Chiu was about 6,000 votes ahead of his closest rival with just over 47 percent of the votes cast, according to the Central Election Commission.
There were about 403,000 eligible voters in the county, and about 250,000 voted.
The 64-year-old won a second four-year term after beating Cheng Yung-chin, a former KMT member who was the county's magistrate from 2001 to 2009, and two other independents.
Cheng, who won about 45 percent, was stripped of his membership in the ruling party in September for insisting on running against Chiu.
The opposition Democratic Progressive Party endorsed Cheng's candidacy, and the party's chairwoman, Tsai Ing-wen, stumped for him twice in the week leading up to the vote.
In the last election four years ago, Chiu won 97,151 votes, or 38 percent of the total cast, beating DPP candidate Perng Shaw-jiin and Chang Pi-chin, the county council speaker stripped off her KMT membership for insisting on standing in the election.
The two losing candidates each won over 30 percent of the vote.