33 cases of officials spying for China detected: security bureau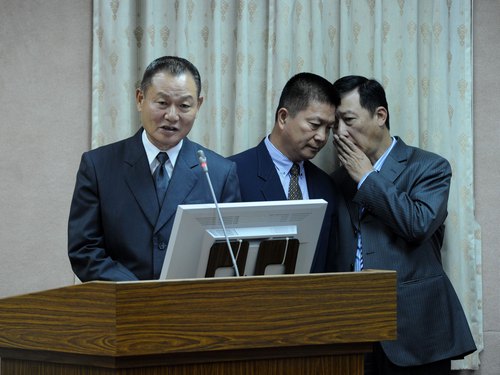 Taipei, May 20 (CNA) The National Security Bureau (NSB) has detected 33 alleged cases involving espionage for China over the past five years, NSB Director-General Lee Shying-jow (李翔宙) said Wednesday during a legislative session.
Most of the cases involve retired Taiwanese officials and military officers said to have infiltrated government agencies to gather confidential data and information on Taiwan, Lee said.
There is evidence of guilt in the 33 cases and the NSB has brought them to courts or other law enforcement agencies.
The NSB has also found some other suspected cases and is continuing its investigation.
Noting that Taiwan's intelligence agencies are manned by agents and their assistants, Lee said that those involved in spying cases related to national security are all deemed to be intelligence agents spying for China, whether they are actual agents or just assistants.
Since relations between Taiwan and China have been transformed from hostility to cooperation and cross-Taiwan Strait exchanges have increased, the methods of gathering confidential information have changed significantly as it is now easier for Taiwanese military officials to contact their Chinese counterparts. This means that more intelligence-gathering activities are taking place, Lee said, adding that most of these activities are underway overseas.
The NSB will continue to closely monitor related developments, Lee said.
(By Tai Ya-chen and Evelyn Kao)ENDITEM/J