Edinburgh University returns skulls of Paiwan warriors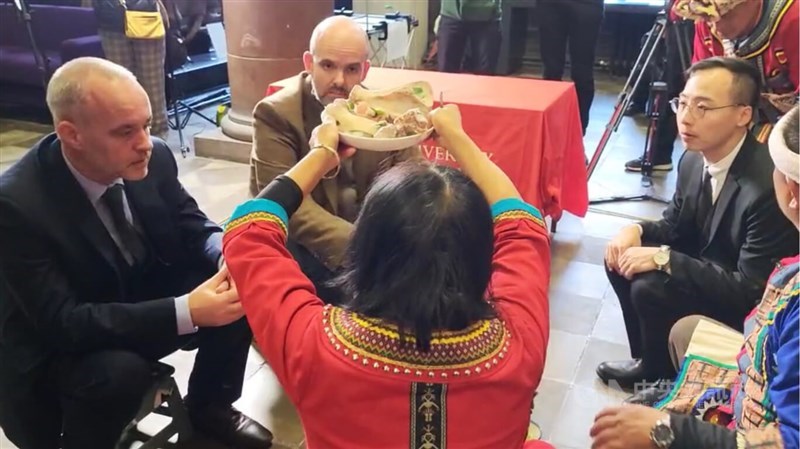 London, Nov. 3 (CNA) The University of Edinburgh on Friday officially returned the skulls of four Paiwan warriors taken by the Japanese in 1874 to the Taiwanese Indigenous community, marking Taiwan's first-ever international repatriation of ancestral remains.
The Scottish university's Vice Principal Gavin McLachlan signed the repatriation documents to formally transfer these skulls, stored in the university for over a century, at a ceremony at the school's St. Cecilia's Hall.
"This repatriation is a culmination of international cooperation between the university and the Taiwanese community," Tom Gillingwater, chair of Anatomy at the university, was quoted as saying in a statement.
The human remains were received by Pan Chuang-chih (潘壯志), head of Mudan Township in Pingtung County, with Council of Indigenous Peoples (CIP) Deputy Minister Calivat Gadu (鍾興華) and others as witnesses.
Mudan Township is home to many Paiwan people, the second-largest Indigenous group in Taiwan.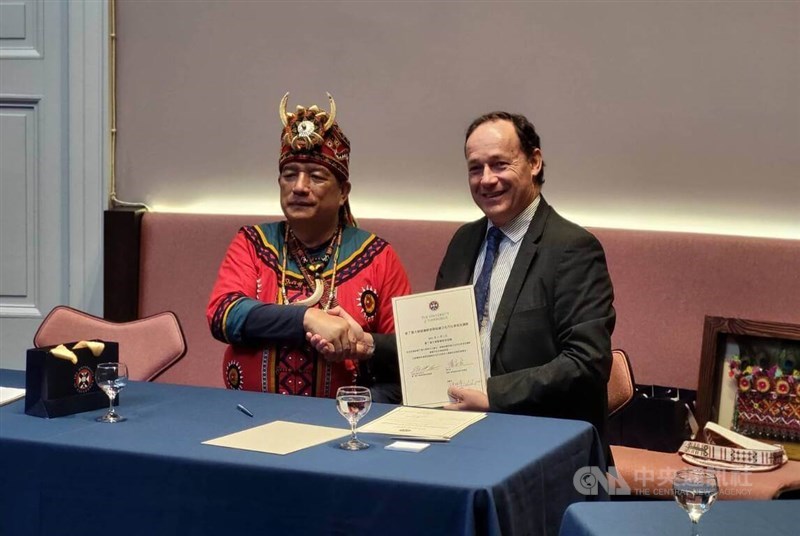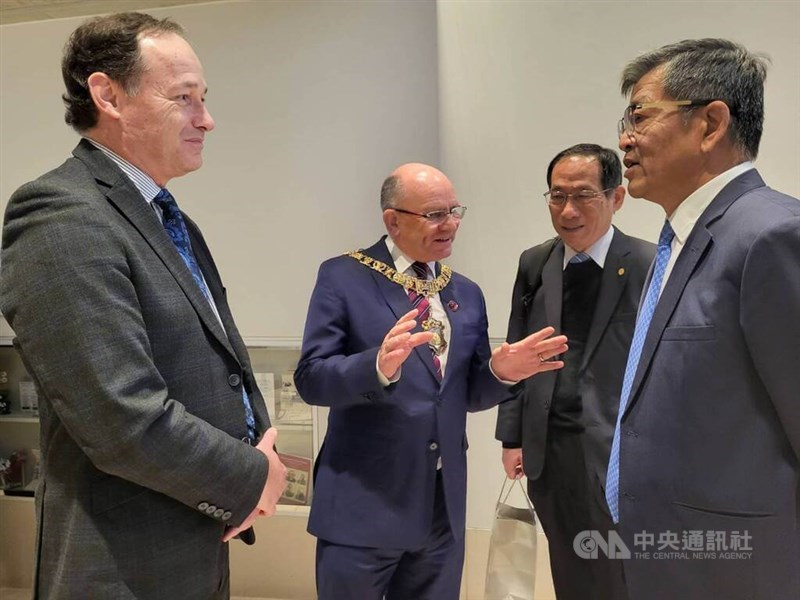 The skulls were taken by the Japanese during an 1874 punitive expedition into Shimen, in today's Mudan Township, known as the "Mudan Incident," which was launched in response to the massacre of 54 shipwrecked Ryukyuan sailors by Paiwan warriors three years earlier.
According to the university's statement, the remains were given in 1907 to the school, which holds one of the largest and most historically significant collections of ancestral remains, notably skulls.
They were thought to have been originally taken as war trophies by Japanese soldiers and were carried to Japan by an unnamed United States Navy officer who had accompanied the Japanese as a military advisor, it said.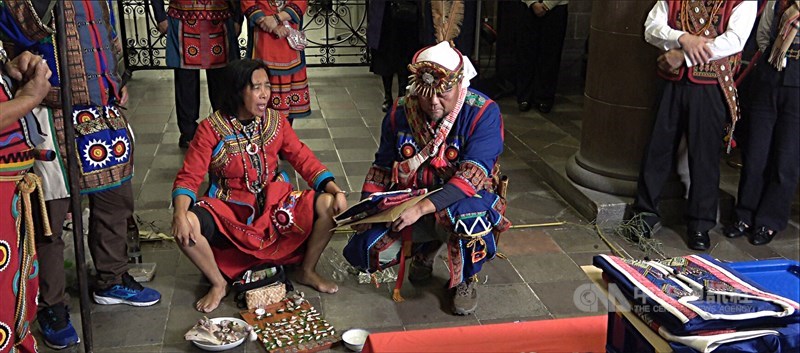 Before they reached the university, they were in possession of Stuart Eldrige, a U.S. doctor and skull collector living in Yokohama in Japan, and John Anderson, the first curator of the Indian Museum at Calcutta, it added.
The university said it has a long history of returning remains and items in its collection that came from the British Empire's colonies or through their global networks, with the first repatriation taking place over 75 years ago.
"We are committed to addressing our colonial legacy and this repatriation is the latest action we have taken in line with our longstanding policy of returning items to appropriate representatives of the cultures from which they were taken," Gillingwater was quoted as saying.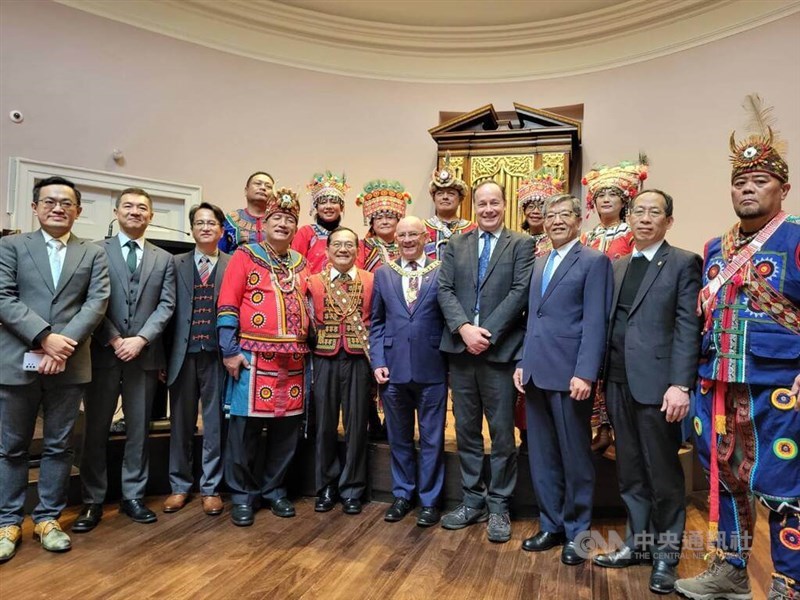 Taiwan's CIP first requested the return of the four skulls on behalf of the Paiwan tribe in 2021 and received a positive response from Edinburgh University the next year, according to the office's statement.
The repatriation not only upholds the principles of the United Nations Declaration on the Rights of Indigenous Peoples but also raises global awareness of the human rights of Indigenous peoples, the CIP said.
"It holds profound historical significance and stands as an important milestone in the pursuit of transitional justice for Indigenous peoples."