Taipei festival to showcase Tibetan music and culture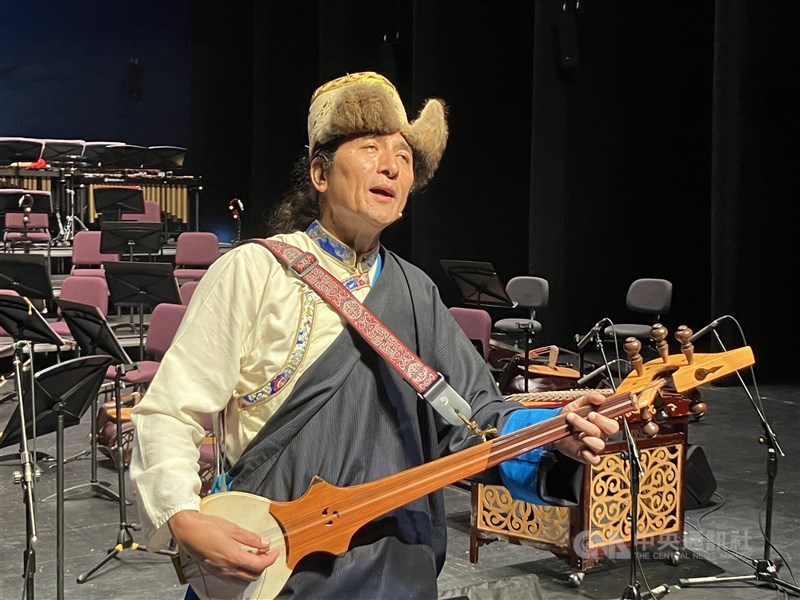 Taipei, Sept. 22 (CNA) The 2023 Tibetan Culture and Art Festival Taiwan will be held from Sept. 23-24 at the Taiwan Traditional Theater Center in Taipei and feature two concerts by Tibetan musician Techung who lives in New York, in collaboration with the National Chinese Orchestra Taiwan.
The festival is now in its ninth year and has the theme "Seeing Tibet from Taiwan."
Taiwan stands in stark contrast with Tibet in that one is an island nation while the other is known for its world-famous high mountains, and people can expect to listen to and learn from the dialogue between the two, Deputy Culture Minister Sue Wang (王時思) told a news conference in Taipei.
Tibetans are a "unique" people, some of whom are in exile around the world for political reasons, and the environments they live in are not always friendly, Wang said.
Wang said she admired the Tibetans as, despite the difficulties they face, their music often evokes imagery of a "happy" life on the Tibetan plateau.
Taiwan has always prided itself on being an inclusive country, and the deputy minister said she would like to invite members of the public to seize this opportunity to learn about a different culture.
Techung said at the news conference that music plays a vital role in the lives of Tibetans and he hopes to introduce Tibetan culture to the Taiwanese people through the concerts.
Asked whether there is a common quality among different pieces of Tibetan music, Techung said they are spiritual, and while playing them it feels as if a deity had taken over your mind.
"[It's] almost like a trance," he said.
Nowadays, members of the Tibetan diaspora like himself cannot return to their hometown for political reasons, but whenever he hears Tibetan music, it feels as if he is home, Techung said.
The songs to be performed during the weekend will be mostly traditional Tibetan pieces but will also include two original titles, he added.