Crime, political TV dramas lead Golden Bell Award nominations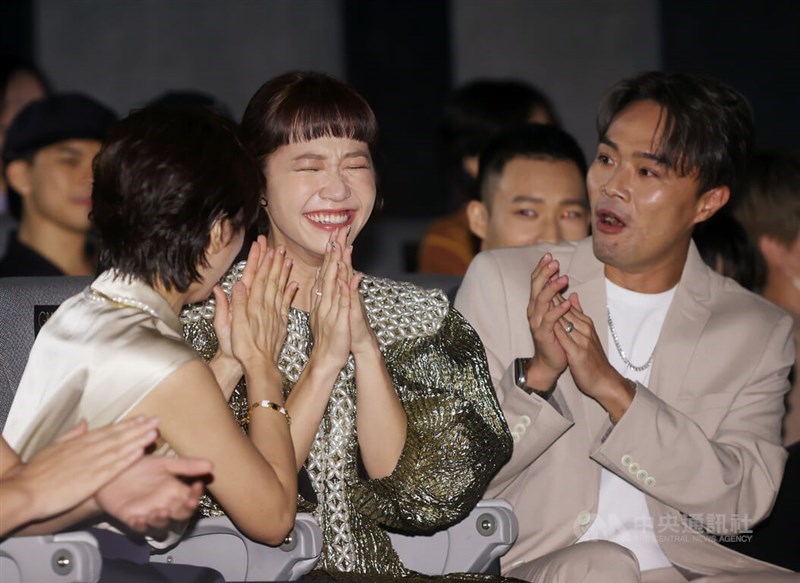 Taipei, Sept. 14 (CNA) Crime drama "Copycat Killer" (模仿犯) and political drama "Wave Makers" (人選之人-造浪者) received most nominations in the categories of TV drama series and limited series, respectively, at the 58th Golden Bell Awards -- Taiwan's top TV awards -- to be presented in October.
"Wave Makers" attracted much attention before the list of nominees was announced during a press conference hosted by actor Jack Yao (姚淳耀) Thursday afternoon, as one of its cast members, actress Tammy Lai (賴佩霞), announced a move into politics.
She was named earlier that day by Foxconn Technology Group founder and aspiring presidential candidate Terry Gou (郭台銘) as his running mate in the election scheduled for Jan. 13, 2024.
The series co-produced by the Public Television Service and first released by Netflix received 14 nominations, including for Lai and her fellow actress Ina Tsai (蔡亘晏) in the best supporting actress in a limited series category.
Three other acting award nominees in a limited series for the show, which is about people working in political campaigns, went to Gingle Wang (王淨) for best actress, as well as Pu Hsueh-liang (卜學亮) and Leon Dai (戴立忍), for best supporting actor.
The show is also nominated for best limited series, best director in a limited series, best script in a limited series, best original song, best score, and four technical awards.
A trailer released to promote Wave Makers. Source: Netflix Asia
"Copycat Killer," which was released by Netflix as the streaming service's "flagship production shot in Chinese," received 17 nominations, in the categories of best drama series, best director, best script and best score, and is also up for seven technical awards.
Wu Kang-ren (吳慷仁) and Yao in the Netflix series are nominated in the best actor category, Tuo Tsung-hua (庹宗華) and Chen Po-cheng (陳博正) will vie for the best supporting actor award, and Ally Chiu (邱偲琹) will contend for the best supporting actress award.
The series, adapted from Japanese novel "The Copycat" written by Miyuki Miyabe in the late 1990s, was also named as one of two nominees in the TV innovation (drama) category.
A trailer released to promote "Copycat Killer." Source: Netflix Asia
The other TV series in the category is "The Amazing Grace of Σ" (我願意), a drama series surrounding an investigation into a suspicious death linked to a cult.
It garnered 10 nominations, including best drama series, best score and competes in three technical categories, while four of its cast members are nominated for acting awards -- Tanivu Yatauyungana (高慧君) for best actress, Sam Yang (楊大正) and Jason Tsou (鄒承恩) for best supporting actor, and Wu Yi-jung (吳奕蓉) for supporting actress.
The series was first released by Chunghwa Telecom's MOD over-the-top service and Hami Video.
A trailer released for "The Amazing Grace of Σ." Source: Rosebud Production
A 60-minute pilot shot for "FeatChill." Source: STR Network
In non-drama programs, the second series of last year's best variety show award winner, hip-hop talent show "The Rapper," is nominated in the category again, along with boyband talent show "Atom Boyz" and "FeatChill" hosted by internet influencer ChillSeph, singer-songwriter Crowd Lu (盧廣仲) and professional Go player Joanne Missingham (黑嘉嘉).
The other two nominees in the category are "Best Variety Show" presented by multi-Golden Bell show host award winner Hu Gua (胡瓜) and weeknight variety/talk show "Hot Door Night."
Meanwhile, "Hot Door Night" host Jacky Wu (吳宗憲), another multi-show host award winner, is nominated for two programs in the best variety show host category and one in the reality show host category.
A special contribution award will be presented to 36th Golden Bell best actor award winner Ting Chiang (丁強), who died at 86 in January, and was praised by the jury as a role model in the business.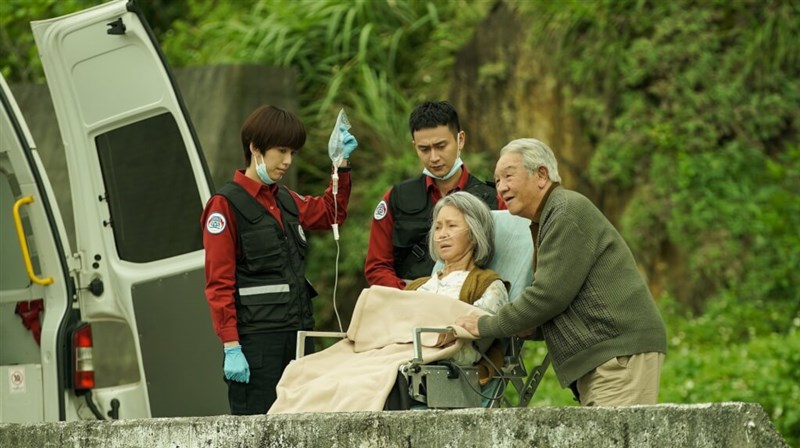 One of Ting's recent TV works was 2021 drama series "Tears on Fire" (火神的眼淚), in which he and his Golden Bell best actress award winning wife guest-starred as a couple, with the wife character being a late-stage cancer patient.
The awards ceremony will be held across two days at National Dr. Sun Yat-sen Memorial Hall in Taipei, with 21 non-drama awards presented on Oct. 21, and 27 drama awards the following day.