National Symphony Orchestra to play 'dark' pieces with conductor Lü Shao-chia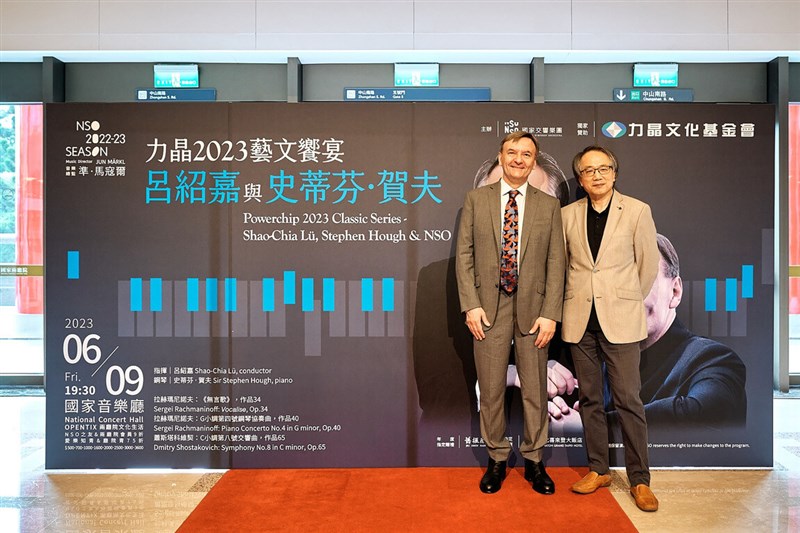 Taipei, June 7 (CNA) Taiwan-born Lü Shao-chia (呂紹嘉), conductor emeritus of the National Symphony Orchestra, is scheduled to perform two concerts -- one in Taipei and the other in Kaohsiung, with both including "deep" and "dark" pieces, according to a statement released on Wednesday.
The two concerts -- at the National Concert Hall in Taipei on Friday and the National Kaohsiung Center for the Arts on Saturday -- reunite Lü with pianist Stephen Hough after they first performed together in 2008, the Taipei-based orchestra said in its statement.
"I'm happy to come back to Taiwan again," Lü said at a press conference on Wednesday. "This is a concert with grand and rich pieces of music, and I'm very happy to perform Russian composer Sergei Rachmaninoff's Piano Concerto No. 4 in G minor, Op. 40, since we played Rachmaninoff's Piano Concerto No.1, Op.1 when we first played together in 2008."
The concerts open with Rachmaninoff's Vocalise, Op. 34 written in 1915. "The weeping and cantabile melody is played expressively among the various instrument sections" and before playing the piano concerto the Russian composer "spent more than a decade revising this work, and it is rarely performed," according to the orchestra.
The orchestra will also play another Russian composer's work, Dmitri Shostakovich's Symphony No. 8 in C minor, Op. 65, which Lü described as an epic he wants to share with everyone as people are forced to think about deeper questions in life in this ever-changing world, Lü was quoted as saying in the statement.
Hough, who was named by The Economist as one of Twenty Living Polymaths, said the audience can expect to hear "two works that are very dark in a way, and very deep."
"That's what our music is all about, I mean we want to take human beings to different dimensions. You know, it's not just about entertainment, it's about real... it's about what we all are as human beings together -- we all share the joys and sufferings in different ways," the pianist said. "And I think this music brings this alive in a special way"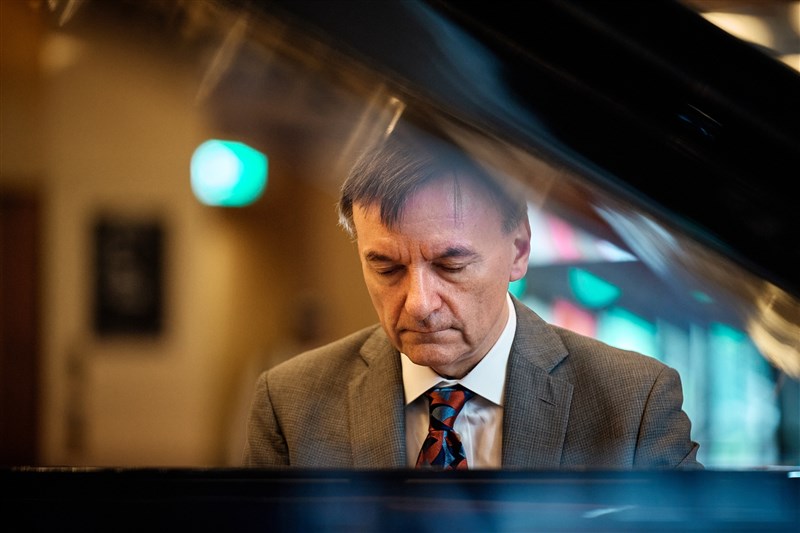 The British pianist also said "it's an absolute joy" to be back in Taiwan again and work with the orchestra for the fourth time.
"What you are doing in this country is astonishing, how much music that is here, how many people are learning music instruments, your audiences, your wonderful concert halls and the orchestra," Hough said. "I know that all of my colleagues, their faces light up when you mention you are going to Taiwan."
"They do like the food as well," he said. "but also the music."
Following the two concerts, Lü, a former music director of the orchestra from 2010 to 2020, will give another concert featuring works by Finnish composer Jean Sibelius in Taipei on June 17, with guest violinist Ilya Gringolts playing Henri Dutilleux's "L'arbre des songes," according to the orchestra.