Musical paying homage to Taiwan's folk song era to be staged in October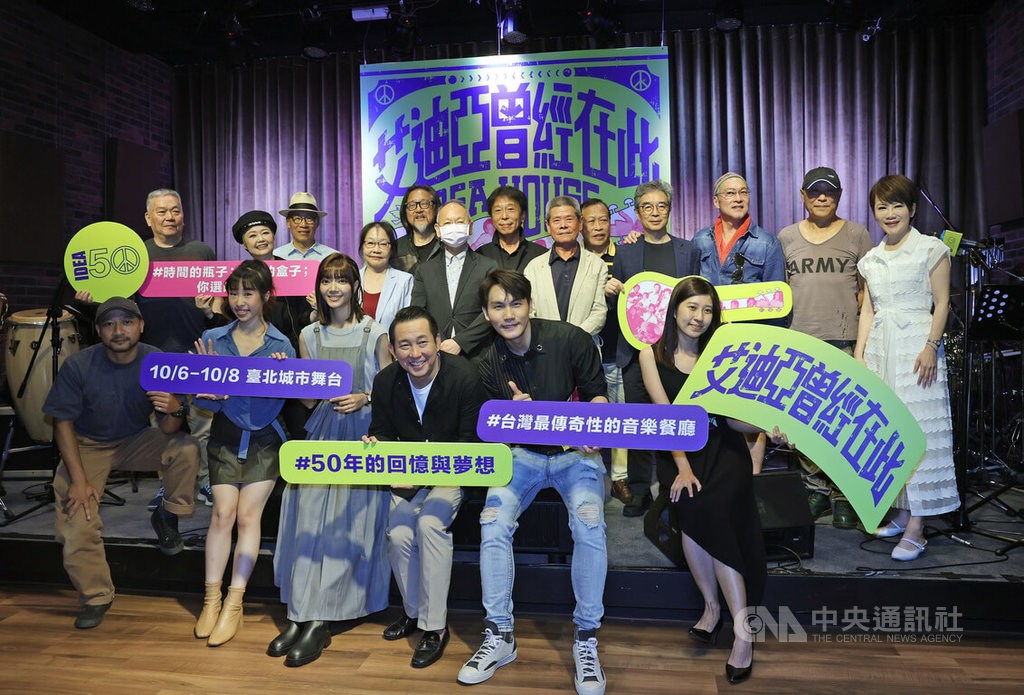 Taipei, May 24 (CNA) A musical to celebrate the 50th anniversary of the opening of a legendary live music venue that fueled Taiwan's campus folk song boom from the early 1970s to the 1990s will be staged on October 6-8 at the Taipei Cultural Center's Metropolitan Hall.
"Idea House Was Here" is set to feature musical performances by more than 30 folk singers who used to play at the now-closed Idea House folk song restaurant on Zhongxiao East Road in Taipei, and the show is written and directed by Golden Horse Award-winning director Stan Lai (賴聲川).
The venue is often credited to have kickstarted the careers of some of Taiwan's most iconic signers, including Tsai Chin (蔡琴) and Lo Ta-yu (羅大佑).
The cast includes singers Wu Chu-chu (吳楚楚), Harlem Yu (庾澄慶), and Jin Zhi-juan (金智娟), music producer Bing Wang (王治平), singer and democracy pioneer Yang Tzu-chun (楊祖珺), as well as actors Chu Chung-heng (屈中恆) and Judy Chou (周定緯).
Lai, a key stakeholder of Idea House, said when the venue opened in 1973, there was "nothing but dirt" on Zhongxiao East Road, and in hindsight the decision to invest in a restaurant there was "very brave."
The restaurant was also often raided by police officers, because at the time people were prohibited from singing in public places, Lai added.
Some of his fellow performers were detained, he explained, adding that event attendees will hear more anecdotal accounts of these kind of experiences.
Wu, who co-produces the show, said police officers would often stop musical performances if there were more than two performers onstage.
"We want the younger generations to understand how we discovered music, and how it served as an outlet for us while we were under enormous stress," Lai said.
"We want young people to know that we had dreams, dreams that set us on different paths and made us who we are today. That is in and of itself a compelling story," he added.
Lai said that it took him a year, the longest time he has spent writing a show, and many revisions, to finish the script.
"With so many singers on the bill, each one having his or her personality and strength, just putting together the setlist was no small feat," he said.
Lai credited fellow Idea House performer and cast member Danny Lay (雷壬鯤), who has since become a businessman, for playing a major role in helping to bring the cast back together for the reunion show.
A number of the performers have moved overseas since their days at Idea House, and will be paying for their own flights back to Taiwan to put on the performance.
Tickets are available for sale through the TixFun ticketing service.